Youngstown State unveils revamped hangout at Kilcawley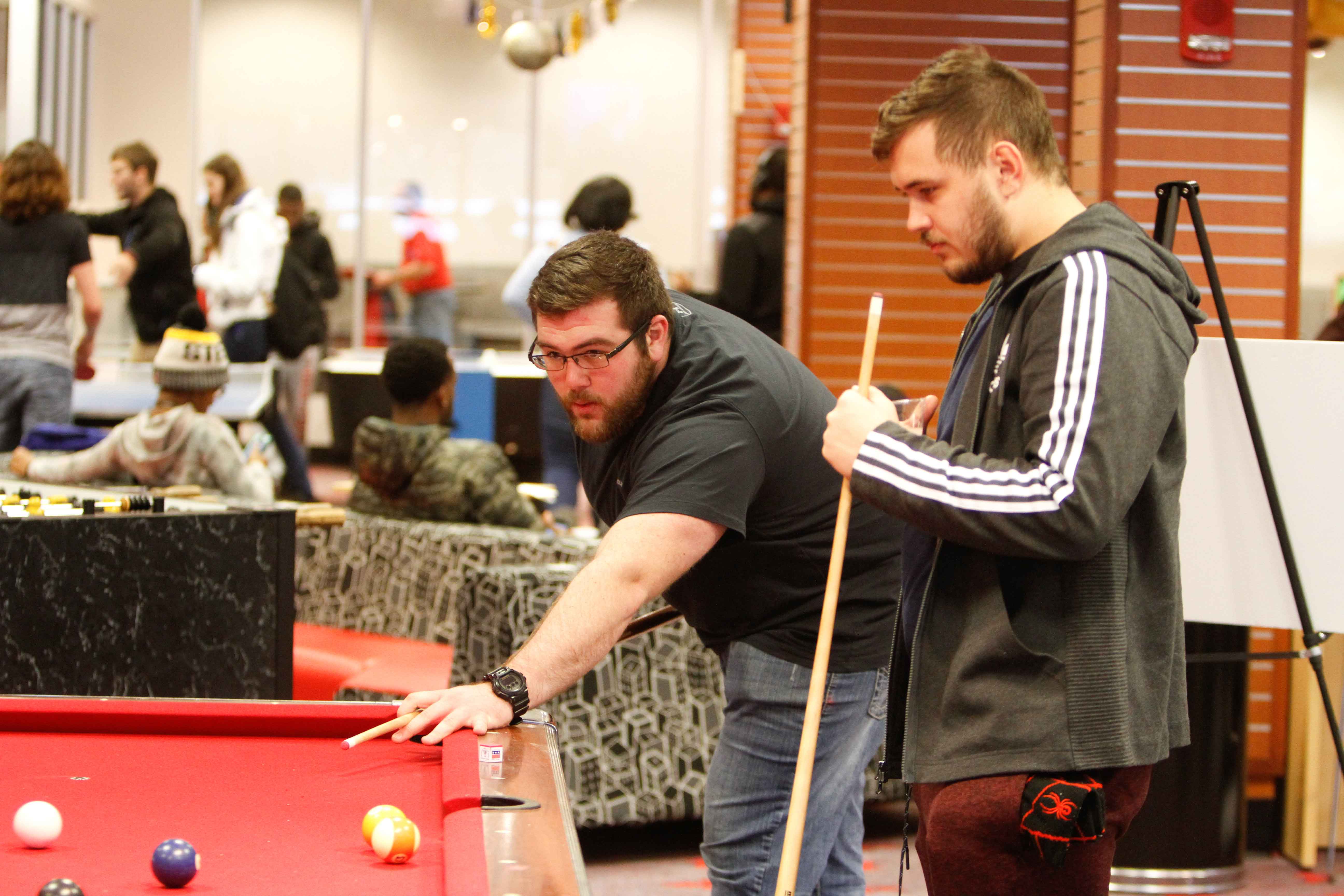 ---
YOUNGSTOWN
Youngstown State University unveiled a newly revamped Kilcawley Center Annex on Monday afternoon, made just for students, costing $350,000.
Eddie Howard, YSU Student Affairs vice president, said the goal for this redesign was student-focused.
"A committee we developed discussed what would best serve the needs of the university, and it was determined that students most wanted an uninterrupted space just for them," Howard explained.
The Kilcawley Center Space Utilization & Reallocation Advisory Committee worked on the space – from an idea to its current state of completion – for the better part of a year, added Erin Driscoll, YSU Student Activities director.
"It's just exciting to be able to offer a new space for students to hang out," she said. "We are happy that we now have this place dedicated to students."
The annex, located in the space the old bookstore used to occupy, is now equipped with several seating areas with charging stations, table tennis and pool tables, a newly relocated Student Activities Center and Student Government Association site, and more.
There also will be information technology staff available at the annex to help students with technology questions.
The best part, Howard said, is that the annex is 100 percent for students. It is not reservable by any groups on campus so students are always able to go there.
Aliece Potts, second-year YSU student, said she likes that YSU dedicated an area that gives students space.
"Everywhere it's crowded with no room and I'm not able to breathe," she said. "Here I can have friends and be able to actually hear them."
Aisha Williams, Youngs-town Early College student, echoed Potts' sentiment.
"I like that this gives us a new place to all hang out and interact with other students," she said.
And there's more to come, Howard said.
Howard said there are plans to consider putting in a food vendor and restrooms as well.
For information about the annex or Kilcawley Center, visit cms.ysu.edu/administrative-offices/kilcawley-center/home.
More like this from vindy.com