The Valley is warming up after a deep freeze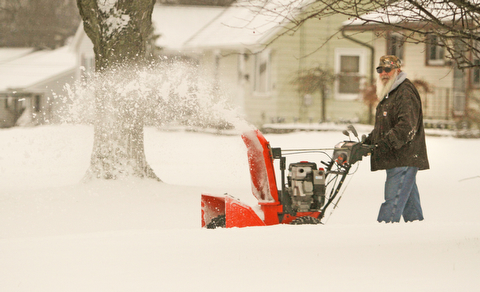 ---
YOUNGSTOWN
After a long cold stretch, the Mahoning Valley should be above the freezing mark today for only the second day in more than two weeks.
The high Monday was 35 degrees.
The last time the Valley was above freezing before that was Dec. 24, when the temperature hit 33.
The high temperature today is expected to reach 34, according to the National Weather Service.
The area got 2 to 4 inches of snow on top of freezing rain Monday, most of it falling during the morning commuter hours.
The slick road conditions in some spots caused a few vehicles to go off the road. It also resulted in numerous schools in the area canceling classes again after many did so during the latter part of last week.
It will be partly sunny today with a low tonight near 23, said Zach Sefcovic, a meteorologist with the National Weather Service in Cleveland.
There is a chance of freezing rain before 9 a.m. Wednesday followed by rain with a high near 45.
The low will drop only a bit, to about 42, Wednesday night.
And then Thursday it will feel like a heat wave in comparison to the last few weeks.
It will be cloudy, but the high Thursday is expected to be near 56. Rain is likely Thursday night with a low around 40.
Friday's high will be near 45, but there's a chance snow will return Friday night into Saturday, Sefcovic said.
The low temperatures will return late Friday, dropping at night to about 28, and a high of about 31 is expected Saturday.
More like this from vindy.com