Animal advocates say pets as gifts not recommended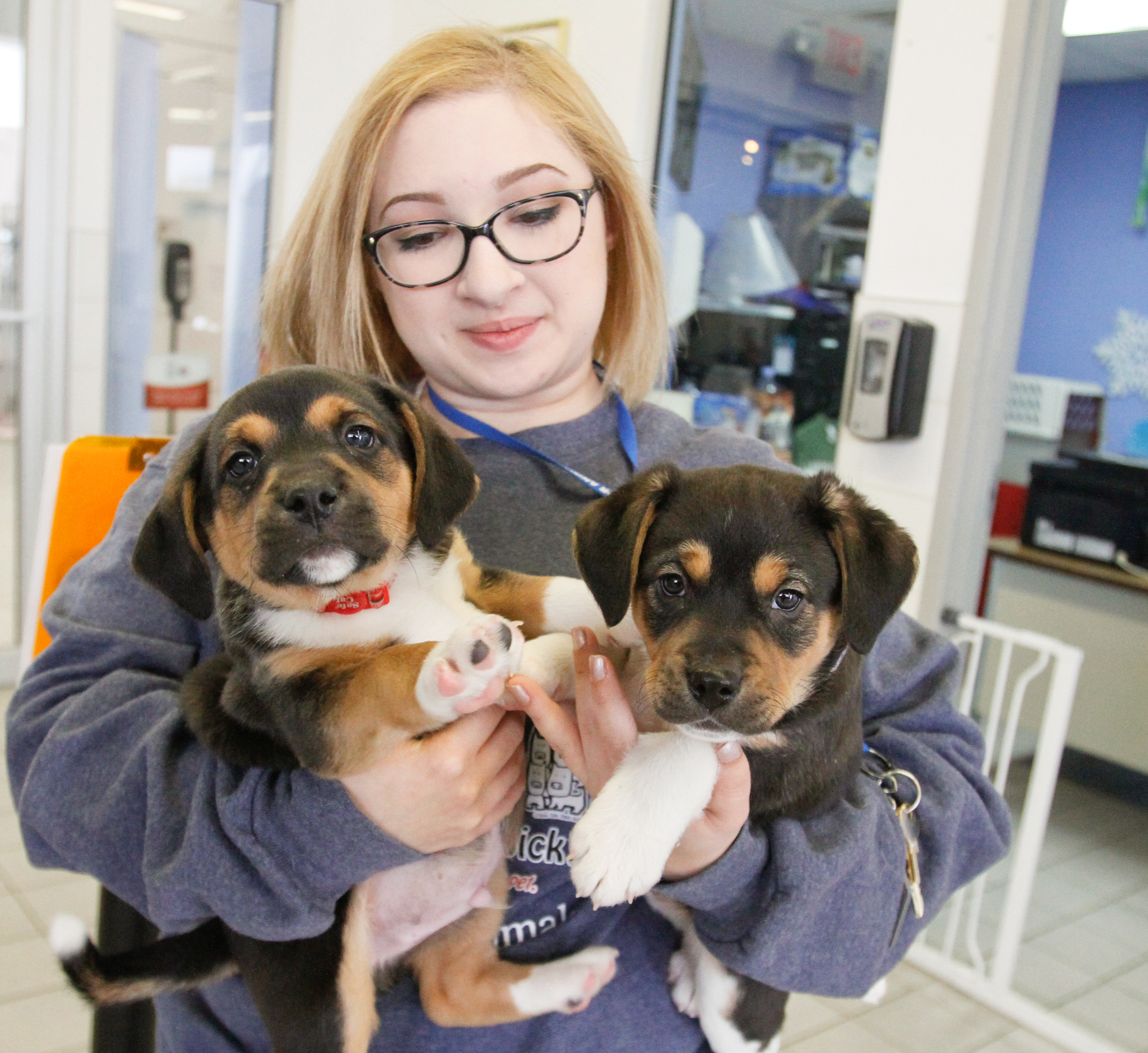 ---
Animal advocates advise people to pay for pet adoption fees as gifts, but not to give a pet as a surprise
YOUNGSTOWN
Local animal advo- cates warn against surprising a loved one with a pet for a holiday or birthday, especially for a child.
Diane Less, founder of Angels for Animals in Green Township, said shelters have struggled with people adopting animals, especially dogs, to give as gifts, only to return them a couple weeks later when the novelty wears off.
"We don't like to adopt animals to people as gifts unless they bring the person they are buying it for with them; we don't believe in putting the puppy in the box and putting it under the tree," Less said.
Gary Pilcher, executive director of the Animal Welfare League of Trumbull County, said his organization also doesn't allow people to give animals as gifts without the potential owner being present. The organization noticed an influx of surrenders around March or April, just a few months after Christmas.
"You are coming in because you want it, or you are paying for it and someone with you is picking it up; that tremendously increases the chance of the animal having a good adoption," Pilcher said.
The goal is to help animals find permanent, loving homes, Less said.
"We have eliminated a lot of that holiday return trend that other shelters and pounds may experience. We encourage people to give a gift certificate for adoption so they can come back on their own," Less said.
Covering the adoption fees and allowing a person to choose an animal they connect with is the best way to avoid stress for the owner and pet.
"There may be something about the appearance or personality of the animal that turns that person off. It needs to be a personal decision, love at first sight," Pilcher said.
The extra time some people get off work during the holidays make it an opportune time to get an animal acclimated to a new home, said Jason Cooke, board member at Falcon Animal Rescue in Austintown, as long as they are having a quiet holiday.
"I think it's a fantastic idea to get dogs during the holidays, but they are not meant as surprises," said Cooke. "It's not fair to that dog, because it's extremely difficult for a dog to be surrendered after they have been adopted; it's hard on their psyche."
Angels for Animals has seen improvements in permanent adoption rates, Less said.
"It's interesting how people's awareness of animals has been raised dramatically. When we started Angels, animals were thrown away like garbage. There are still people who do it, but not as much," Less said.
Cooke said it's important that a person who is receiving the dog or cat has financial stability, to be able to afford any vaccines or vet bills. He advised setting aside $300 to $400 for any pet emergencies.
Cats live to be 15 years on average, and dogs live to be 11 years, which means adoption is a long-term commitment. Less advised that people should consider if there will be any lifestyle changes that will force them to surrender an animal.
Local animal shelters, including the Animal Welfare League and Angels for Animals, have meeting rooms where a potential owner and his or her family can interact with an animal before bringing it home.
Less suggested people give dogs that might not seem appealing because of old age or disabilities a chance, as they are the hardest to find homes for but are loving and loyal.
At most shelters, potential owners are vetted to ensure they can take proper care of an animal and intend to take it to a loving home.
More like this from vindy.com