Prosecutor: Burke told numerous witnesses that he killed a man on Hatchet Man Road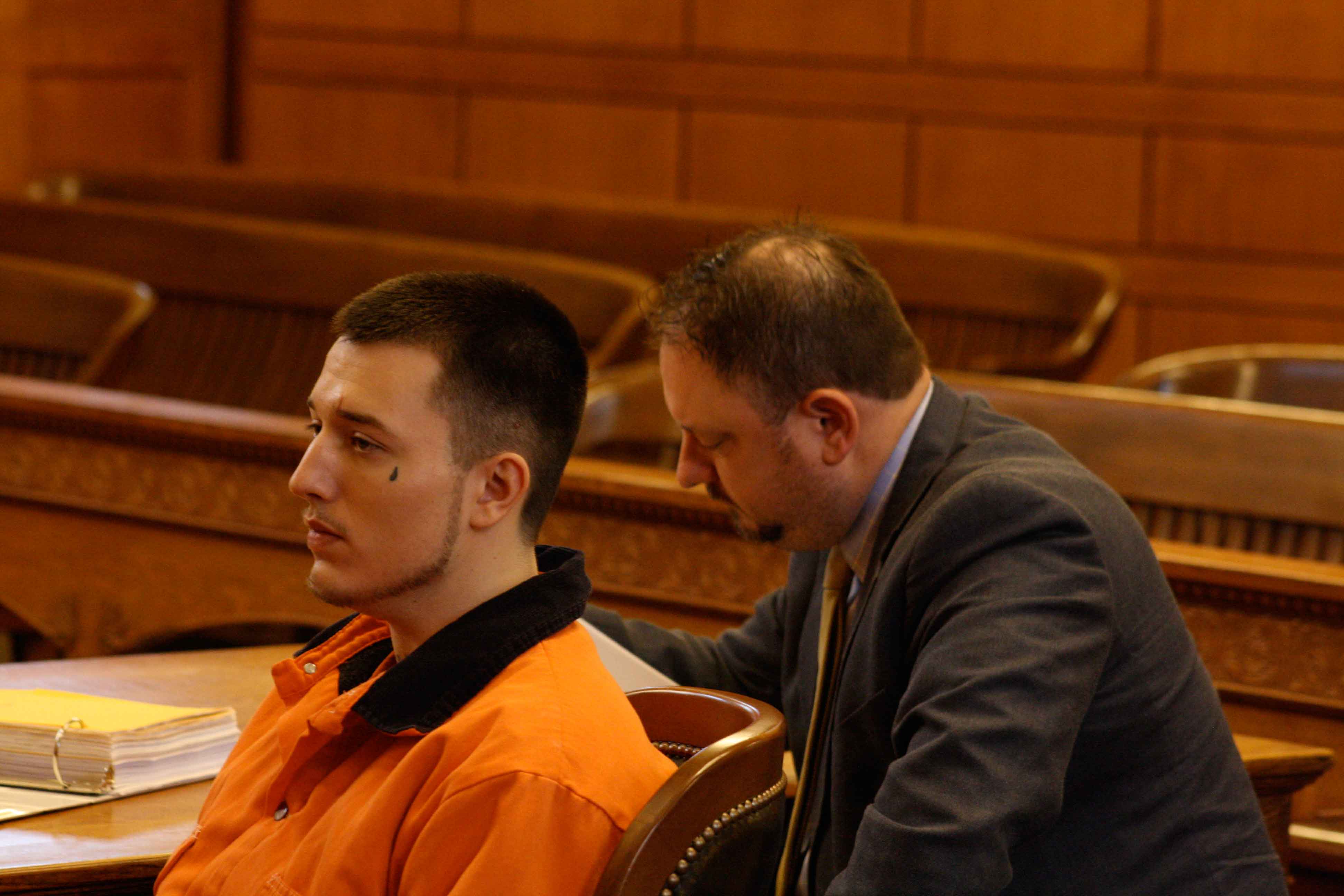 ---
By Ed Runyan
WARREN
Attorneys in the Austin Burke aggravated-murder case debated the lack of a bullet, body, clothes or homicide location – evidence the defense says is needed for a trial to go forward – during a pretrial hearing Monday.
At the end of the hearing, however, Judge Andrew Logan of Trumbull County Common Pleas Court said many of the issues can be resolved at a trial now set for March 5. He will rule on all of the eight motions filed recently by the defense in a couple of weeks.
Assistant Prosecutor Chris Becker revealed something Monday that may explain why the case is likely to proceed: Witnesses will testify at the trial that Burke admitted to the killing.
Becker said defense attorney Bradley Olson Jr. is "well aware the defendant told numerous witnesses he shot and killed the ... victim and left him on Hatchet Man Road, which is where .... police found him. But for the defendant's statement, the victim may never have been found."
"People lie," Olson said after Becker had finished, apparently referring to the comment about "numerous witnesses."
Burke, 19, of Bristol Township, is accused of killing Brandon Sample, 22, of Garfield Drive Northeast by shooting him in the head in a rural area of Bristol Township on June 14 and leaving him there. Sample's body was found a few days later.
Olson argued Monday and in filings that Burke's aggravated-murder charge should be dismissed because prosecutors allowed Sample's body to be cremated and his clothing to be destroyed without notifying defense counsel or the courts.
That prevented Burke's attorney from having testing done on Sample's body to refute allegations that Sample's death was the result of a gunshot wound.
Olson has suggested that another possible way Sample may have died was through a drug overdose. A test indicated he had an illicit drug in his system, Olson said in a filing.
Dr. Humphrey Germaniuk, Trumbull County coroner, ruled that Sample died of a gunshot wound to the head, but tests conducted on a metal fragment removed from Sample's body did not indicate that the fragment was a bullet, Olson said.
Prosecutors also allowed the clothing Sample was wearing to be destroyed, Olson said, which prevented defense counsel from testing it for gunshot residue.
Lack of gunshot residue might have further proved that Sample was not killed by gunfire, Olson said.
"They took it upon themselves to destroy the evidence. They should now be excluded from prosecuting that case," Olson told Judge Logan on Monday.
Furthermore, since Dr. Germaniuk ruled the location of Sample's injury and death was "unknown," how can Burke receive a trial in the county where it happened, Olson asked.
Judge Logan said he will rule on Olson's eight motions in about two weeks, and another pretrial hearing is set for Feb. 6.
Burke's trial was scheduled to begin Monday, but it was converted to a hearing on unresolved motions instead. The trial also was postponed because Dr. Germaniuk was hospitalized last week, and it's unclear when he will be well enough to testify at the trial.
More like this from vindy.com