WINTER STORM | Mahoning Valley's winter advisory canceled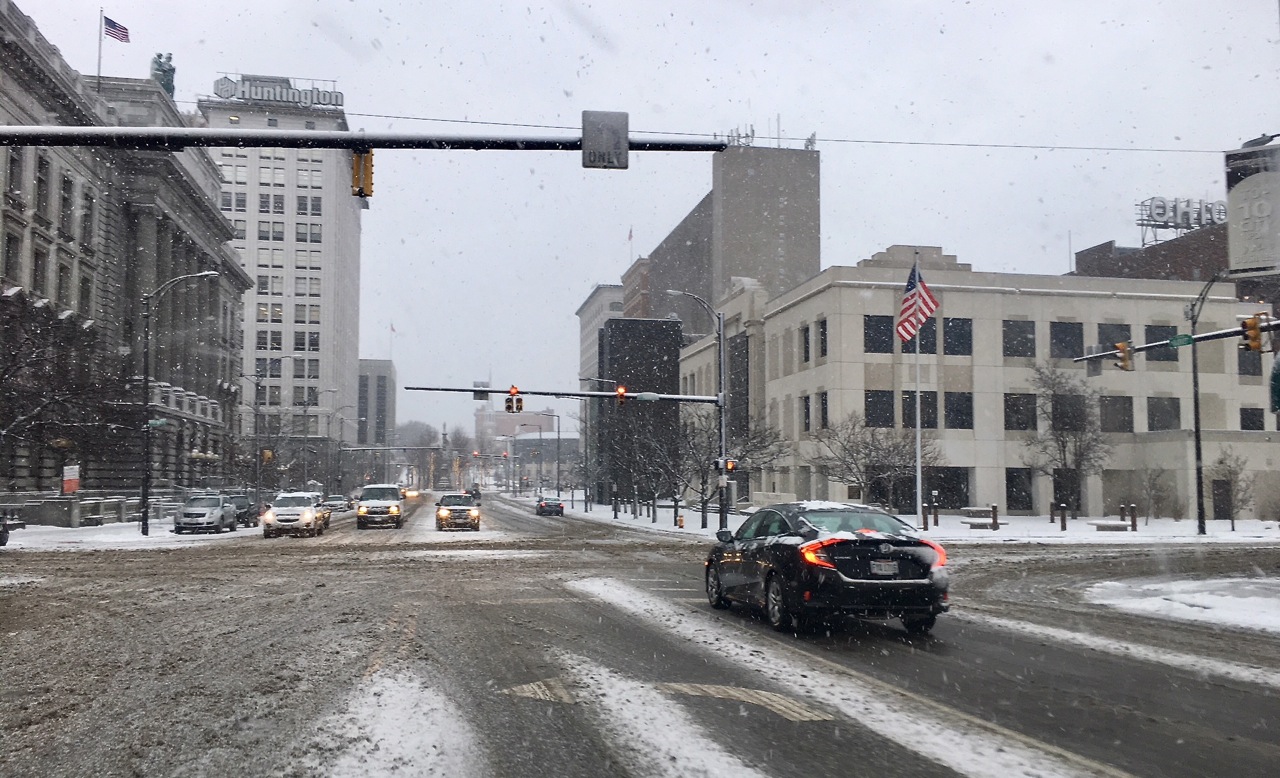 ---
The winter weather advisory for the Mahoning Valley that was in effect until 4 p.m. has been canceled by the National Weather Service.
The area received about two to four inches of snow Monday.
The weather service said there's a slight chance of snow and freezing drizzle tonight between 7 p.m. and midnight, and that new snow accumulation would be less than a half-inch.
•••
9:55 p.m.
Vindicator Reporter Joe Gorman reports the early morning drive down state Route 11 to state Route 711 was uneventful as drivers took their time behind a white Ford Explorer that led the entire way at a steady 45 miles per hour pace.
There were no accidents nor any cars off the road.
Youngstown police reported no accidents today.
Reporter Billy Ludt was not so lucky, as his car spun into a ditch during his commute.
•••
7:30 a.m.
Youngstown City Schools are closed today due to the weather.
Spokeswoman Denise Dick said initially the district announced a two-hour delay, but when the road conditions seemed to be getting worse, the decision was made to cancel.
Here's a list of all of today's many school closings.
More like this from vindy.com