Grand jury to decide fate of driver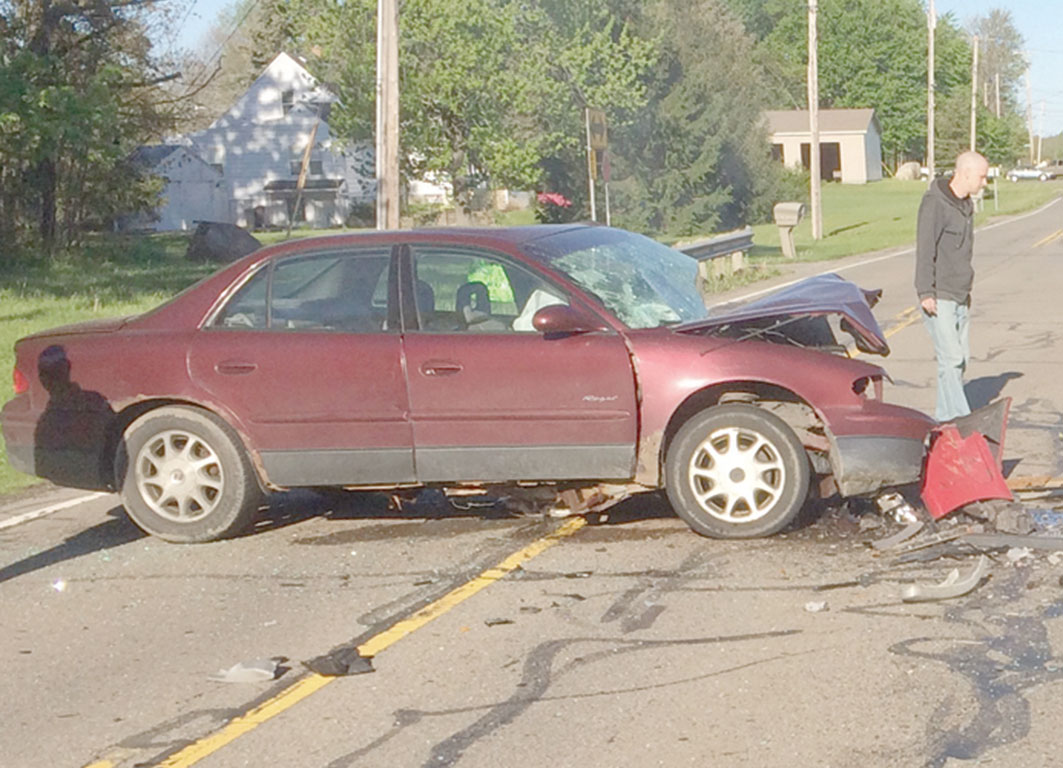 ---
Farmdale man admitted using pot, could face vehicular-homicide charge
By Ed Runyan
WARREN
Though a Newton Falls man with marijuana metabolite in his system has escaped jail time for his role in a fatal motor-vehicle accident, the fate of a Farmdale man might be different.
Mark J. Donaldson, 19, of Meadville Road, Farmdale, is awaiting the decision of a Trumbull County grand jury to learn whether he will be indicted on charges of aggravated vehicular homicide, OVI and marijuana possession.
Donaldson was the driver of a vehicle that crossed the center line of Johnson Plank Road in Bazetta Township at 8:05 a.m. May 9, hitting a minivan head-on and killing the driver, Marye Urey, 59, of Niles-Cortand Road, Warren.
Troopers with the Ohio State Highway Patrol told The Vindicator there was no indication at the scene of drug or alcohol use by either driver.
But the patrol obtained a blood sample from Donaldson that showed he had a level of 108 nanograms per milliliter of marijuana metabolite in his system.
According to Ohio law, anyone whose sample shows at least 50 ng/ml of marijuana metabolite is to be charged with operating a motor vehicle under the influence of alcohol and or drugs. And, that misdemeanor charge can be the basis for a felony aggravated vehicular-homicide charge.
It's the same charge Donald S. Bryant 54, faced two years ago after his vehicle struck and killed Michael Hunyady, 19, as Hunady rode his bicycle to work in Newton Falls. Bryant had a marijuana metabolite of 200 ng/ml in his system, the highway patrol said, but there was another reason given for the crash: a severe glare from the morning sun in Bryant's face.
Bryant was allowed to plead guilty in June to misdemeanor vehicular homicide and was sentenced to house arrest, 18 days in the county jail and other sanctions. He has not yet served the jail sentence.
At the time, A. Joseph Fritz, Newton Falls prosecutor, said one reason for the reduction in the charge was that officers at the scene didn't perceive Bryant to be impaired.
Fritz said it would have been challenging to convince a jury that Bryant was impaired without testimony of impairment from law enforcement.
But a highway patrol investigation of Donaldson's crash says a trooper did suspect Donaldson was impaired when he interviewed Donaldson at the hospital after the crash.
"His eyes were red, bloodshot and glassy, and his pupils were dilated," the trooper said. Donaldson also "appeared to be overly tired," the trooper said.
The trooper asked Donaldson if he had smoked marijuana or used any other types of drugs, and Donaldson said he had "smoked marijuana that morning to fall asleep." The trooper gave Donaldson field sobriety tests at the hospital, but it's unclear whether they indicated intoxication.
Donaldson told the troopers he has a condition that can cause a loss of consciousness. In a written statement, Donaldson told troopers he did not remember crossing the center line and "stated he may have passed out, causing him to drive left of center."
His last recollection was leaving the Trumbull Career and Technical Center after dropping off his girlfriend for school.
Donaldson also was charged with misdemeanor possession of drugs and drug paraphernalia after a search of his vehicle uncovered a container on the front floor board containing two small bags of marijuana, a scale and marijuana grinder.
Donaldson, who suffered leg and facial injuries in the crash, told troopers he smokes marijuana every night before bed to help him sleep and also takes prescription medications. He had smoked marijuana about 12:45 a.m. that morning before going to sleep, he said.
More like this from vindy.com