Summary of recent criminal activity in Hubbard, Liberty and Girard: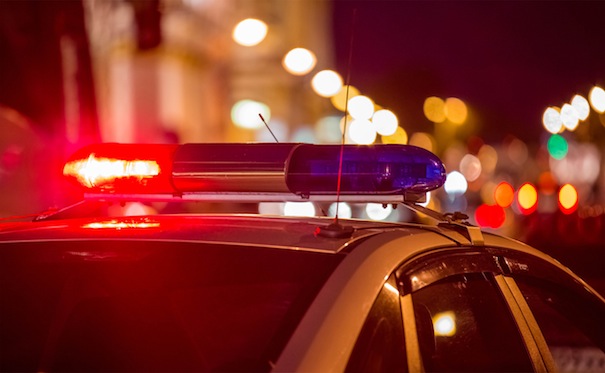 ---
A summary of recent criminal activity in Hubbard, Liberty and Girard:
HUBBARD
Dec. 27
Citation: After responding to a report of two men fighting on West Liberty Street, police issued citations charging Cody D. Smith, 19, and Matthew J. Fry, 30, both of Hager Street, Hubbard, with disorderly conduct.
Dec. 31
Menacing: A Hubbard woman reported her 11-year-old daughter told her that while at Hubbard Middle School, 250 Hall Ave., another student threatened to harm her.
Harassment: A West Park Avenue woman said a Hubbard woman, 25, had sent her a series of unwanted text messages.
LIBERTY
Dec. 30
Theft: An Oriole Drive man noticed a flashlight, a lighter and a piece of cord missing from his car.
Arrest: Police took Mack F. Hill Jr., 26, into custody during a traffic stop near Gypsy Lane upon discovering Hill, of Hadley Avenue, Liberty, was wanted on a warrant accusing him of failing to appear in court.
Domestic violence: Maurice N. Preston, 24, of Monticello Boulevard, Liberty, was charged with the crime after his girlfriend alleged that during an argument apparently about to a key in her purse, Preston twice grabbed her neck and choked the accuser, pushed her to the ground and, a short time later, into a bathtub.
Dec. 31
Drugs: After pulling him over near Gypsy Lane, officers charged James S. Jennings of Barth Drive, Liberty, with drug abuse and trafficking in marijuana after alleging Jennings, 25, had a bag inside of which were eight individually wrapped bags, each of which contained less than 2 grams of suspected marijuana. In addition, Jennings had in his jacket a bag with about 4 grams of suspected marijuana, police further alleged.
Stolen property: Authorities charged Cierra L. Bennett, 29, of Broadway, Youngstown, with one felony count of receiving stolen property after a Youngstown man told police he saw in a Goldie Road parking lot a 2008 Saturn Aura vehicle he had reported stolen about two weeks earlier. Bennett was in the car, a report said.
Jan. 1
Harassment: A Keefer Road man said he received such a call from someone supposedly inquiring about coins for sale.
Criminal damaging: Teanisha S. Mitchell, 39, of Hilton Avenue, Youngstown, faced a criminal-damaging charge after police had responded to a possible robbery at a Trumbull Court residence that had a door kicked in. Mitchell also was wanted on a Niles warrant charging larceny.
Jan. 2
Arrests: A traffic stop on Euclid Boulevard led to the arrests of Alyssa L. Breneman, 30, of Toms River, N.J., who was wanted on a probation-violation charge from Girard Municipal Court, and Jamal W. Perkins, 37, of Oakland Drive, Liberty, who was charged with operating a vehicle impaired.
Theft: A Warren woman reported a wallet had been removed from her purse during a New Year's Eve church service on Leopard Way.
Jan. 3
Arrest: Youngstown police in the 2700 block of Belmont Avenue handed Armani Wainwright, 19, to township authorities. Wainwright, of West Myrtle Avenue, Youngstown, was wanted on a felony warrant.
Burglary: Aggravated-burglary and domestic-violence charges were pending against a 39-year-old Youngstown woman after a man told police someone had kicked in the front door to his Trumbull Court apartment and assaulted him. The door sustained $500 in damage.
Arrest: After answering a call regarding an unknown problem at a Hadley Avenue apartment, officers took Justin D. Stamp, 35, of Hadley, Liberty, into custody. He was wanted on a warrant charging failure to appear in court.
Possible child abuse: A Church Hill-Hubbard Road woman reported having noticed three suspicious bruises on her infant's left leg, leading her to believe the girl may have been abused. The infant was taken to Akron Children's Hospital in Boardman for an evaluation, a police report showed.
Jan. 4
Forgery: An employee with a Colonial Drive credit union reported multiple counterfeit $1,000 checks were cashed from an account, which reportedly was in a 41-year-old Youngstown woman's name, after the business had offered a promotion in which people could borrow up to $1,000 without a credit check.
Theft: Holly L. Baker, 38, of Earl Street, Girard, faced a theft charge after a Campbell woman discovered $130 missing from her wallet while she was at a self-checkout register in Walmart, 200 Goldie Road. Surveillance footage showed a woman opening the wallet and removing the money, a report stated.
GIRARD
Dec. 31
Burglary: To an apartment in the 900 block of Patricia Drive via the front door. Two TVs were missing.
Criminal mischief: A Ward Avenue woman reported an object had been tossed at her front window, which damaged the shutters.
Jan. 1
Arrest: While investigating a traffic accident on Gary Avenue, authorities took Hope M.A. Ramsey, 19, into custody. Ramsey, of Gary Avenue, Girard, was wanted on a Hubbard warrant.
Criminal mischief: A Cherry Street woman told officers someone damaged yellow caution tape that blocks her driveway.
Harassment: An Idaho Avenue woman said her 14-year-old son has received strange text messages, including one filled with profanities.
Trespassing: A Lawrence Avenue woman reported six juveniles trespassed on her property, apparently related to a cellphone that had been stolen from one of the juveniles.
Arrest: Police picked up Katrell Jones, 29, of Dearborn Street, Girard, as he walked in the 400 block of Trumbull Avenue. Jones was wanted on a Girard Municipal Court warrant.
Jan. 2
Arrest: Authorities took custody of Alyssa L. Breneman, 30, upon discovering the Toms River, N.J., woman was wanted on a Girard Municipal Court warrant.
Domestic violence: A charge was pending against a man, no information given, after a Patricia Drive woman alleged her soon-to-be former husband grabbed her arms and threw the accuser against the wall after she had refused to allow him to borrow her laptop computer.
Menacing: Police responded to a possible fight at a South Elruth Court apartment building, where several people reportedly had exchanged threats against one another. The argument evidently related to a bed that was given to one of the people, a report stated.
Jan. 3
Menacing: A South Ward Avenue woman told authorities she had received numerous such calls, as well as two text messages stating she could be killed if she left her home.
Jan. 4
Arrest: Weathersfield Township police handed to Girard authorities Trevor Morgan, 21, of Keefer Road, Girard, who was wanted on a Girard Municipal Court warrant.
More like this from vindy.com