Summary of recent criminal activity in Poland and Boardman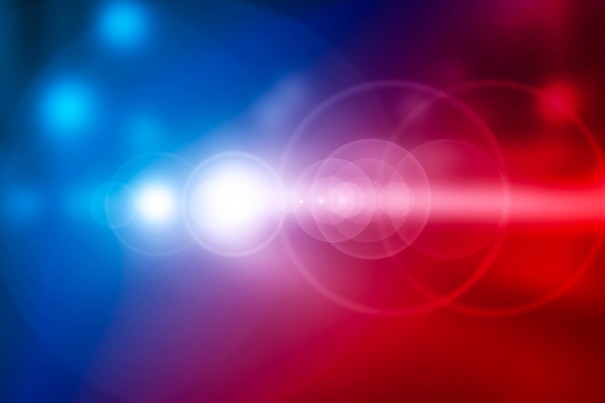 ---
A summary of recent criminal activity in Poland and Boardman
POLAND
Dec. 29
Breaking and entering: Someone broke into a residence in the 7600 block of North Lima Road through the front door. A $200 weed trimmer was missing.
Theft: A $120 wooden picnic table was stolen from Poland Township Park off Moore Road.
Jan. 2
Identity fraud: A Dobbins Road man discovered a $67 water bill that was in his name but without his consent.
BOARDMAN
Dec. 28
Auto theft: A worker with a Market Street motel reported a 2012 Mazda stolen.
Theft by deception: A West Boulevard man told police he received an email regarding his interest in investing in a cryptocurrency system before he sent three installments that totaled $23,000. A short time later, however, the man was informed he needed to pay an additional $5,000 in taxes to access his money, leading the accuser to believe he had been scammed.
Stolen property: Officers were dispatched to Checksmart, 112 Boardman-Poland Road, regarding a possible stolen check before charging Cullen A. Lyon, 19, of South Garland Street, Youngstown, with one felony count each of receiving stolen property and forgery after reportedly determining the $500 check had been stolen and contained a forged signature.
Theft: Two Youngstown girls, 16 and 17, were accused of stealing $219 worth of merchandise from Walmart, 1300 Doral Drive.
Theft: Johnathan C. McCoy, 18, of Case Road, Beloit, was charged with taking four sets of earrings valued at $119 from Kohl's, 383 Boardman-Poland Road.
Recovered property: A 2006 Kia Optima was found in the 80 block of Homestead Drive after having been reported stolen in Liberty Township.
Theft: Three women reportedly stole $527 worth of clothing and apparel from Kohl's.
Theft: A woman noticed a $57 comforter missing while she was in a Mathews Road laundry business.
Theft: A man reportedly stole laundry detergent from Walgreens Pharmacy, 7295 Market St.
Dec. 29
Arrest: Niles police handed Michael L. McMurray Sr., 30, to township authorities. McMurray, of Tulane Avenue, Austintown, was wanted on a charge of violating a protection order after an Aug. 10 incident in which a Boardman-Canfield Road woman alleged he made and sent her calls and text messages, in violation of the order.
Criminal damaging: A vehicle in the 60 block of Alburn Drive was found with damage to a passenger-side door handle.
Theft: A 51-year-old man reportedly stole two $200 self-balancing scooters from Walmart.
Theft: A woman reportedly took two knit tops and a tube of lip gloss from Walmart.
Robbery: An Oak Knoll Drive woman told authorities a gunman entered her garage and demanded money before she gave him her cellphone, $200 and a set of keys.
Theft: Police charged Cara B. Nyardy, 30, with theft after alleging Nyardy, of North Pearl Street, Columbiana, had stolen $288 worth of women's clothing from Kohl's.
Theft: A Youngstown woman noticed her $500 iPhone missing while she patronized a Doral Drive big-box store.
Dec. 30
Theft: A man was reportedly captured on surveillance footage stealing a $24 bottle of cough syrup from Walmart's pharmacy department.
Aggravated menacing/criminal damaging: A Boardman woman alleged her former boyfriend damaged a seat belt and the dashboard to her mother's vehicle, then threatened to kill the accuser.
Unauthorized use of a vehicle: A Stadler Avenue woman said her former boyfriend borrowed but never returned her 2018 Chevrolet Cruze.
Felonious assault: Britteny M. Nemitz, 38, of Geneva, faced a felonious-assault charge after police responded to a possible stabbing at a Carter Circle apartment, where a man with a puncture wound to his chest alleged Nemitz had stabbed him. In addition, a large amount of blood spatter was on the floor, a report showed.
Theft: Ayesha A. Norris, 35, of South Schenley Avenue, Youngstown, was charged with knowingly failing to self-scan $92 worth of merchandise at Walmart.
Drugs: Officers phone booked Frank B. Munholand, 34, of Poland-Struthers Road, Youngstown, on two felony drug-possession counts and one misdemeanor count of possessing drug-abuse instruments. The charges stem from a March 24 drug overdose at a West Boulevard apartment, where police allegedly found a hypodermic needle, as well as a spoon that contained a brown substance and burn marks common in drug use.
Theft: An Argyle Avenue woman reported her son's $200 iPod missing while he was at Southern Park Mall.
Dec. 31
Arrest: While responding to a possible break-in at Travelers Inn, 6110 Market St., authorities charged Jeffrey A. Woods, 42, of Woodview Avenue, Boardman, with attempted aggravated burglary, resisting arrest, obstructing official business, disorderly conduct while intoxicated and intimidation, a third-degree felony. Woods' former girlfriend called 911 as he banged on her door and demanded she let him in, then an intoxicated Woods threatened an officer several times after having struggled with police, a report stated.
Theft: Robert A. Herron, 39, of Anderson Avenue, Warren, was charged in the theft of a $105 cologne gift set from Macy's in Southern Park Mall.
Arrest: After stopping her car on Boardman-Poland Road, police charged Heather R. Long of Brookfield Avenue, Boardman, with operating a vehicle impaired. Long, 38, registered a 0.202 blood-alcohol content, which is more than double Ohio's 0.08 legal intoxication limit, a report said.
Truck theft: A 2006 Ford F-150 truck was stolen in the 40 block of Wildwood Drive.
Vandalism: Someone at a Market Street motel kicked and broke the glass to a front-door office.
Theft: A man and a woman reported clothing, a pair of boots and cosmetics stolen during their stay at a Tiffany Boulevard motel.
Unauthorized use of a vehicle: An Aravesta Avenue woman said a family member borrowed but failed to return her2011 Chevrolet Impala.
Arrest: A traffic stop on Market Street led to the arrest of Keva L. Belton, 39, of Murray Avenue, Campbell, who was wanted on a warrant from that city charging failure to appear in court.
Jan. 1
Arrest: After pulling him over on Midlothian Boulevard, police took Simeon L. Felder, 44, into custody upon discovering Felder, of Curtis Street, Youngstown, was wanted on a Hubbard warrant charging failure to appear in court.
Harassment: A township woman said her former boyfriend has been harassing her via unwanted calls and text messages after their recent break-up.
Theft: A Hubbard woman discovered her $250 cellphone was missing from a Southern Park Mall restroom.
Theft: A Stadler Avenue woman noticed a $1,600 gold ring had been removed from her apartment.
Theft: A man reported a $550 Sony PlayStation 4 game system and related items missing from his Carter Circle apartment.
Robbery: A man carrying a hammer and wearing a black ski mask, scarf and clothing reportedly jumped over a counter at the Wagon Wheel Motel, 7015 Market St., and demanded money before fleeing with an undisclosed amount.
Jan. 2
Arrest: Police picked up Brittney J. Sakmar, 32, at her Eisenhower Drive apartment. The Boardman woman was wanted on several warrants.
Breaking and entering: Someone entered a vacant room at the Boardman Inn, 7109 Market St., after having kicked in and forced open the door.
Domestic violence: Raymond K. Potts, 25, of Cohasset Drive, Youngstown, was charged with domestic violence, obstructing official business and resisting arrest after a witness reported a fight in the road near U.S. Route 224 and Market Street, and when Potts' husband alleged having been punched in the face and upper body area as the victim drove and they argued about their relationship. Potts also failed several times to obey officers' commands and struggled with them, a report showed.
Arrest: A vehicle check in the 4900 block of Market Street led to the arrest of David M. Sklenchar, 39, of Wedgewood Avenue, Youngstown, who was wanted on a warrant charging him with violating a court order. Sklenchar also was charged with obstructing official business, when, authorities said, he fled on foot before being apprehended in a nearby discount store.
Employee theft: Anthony J. Kindinis, 44, of Whipple Avenue, Campbell, surrendered on a theft charge, related to a Dec. 21 incident in which he was accused of stealing and concealing an undisclosed sum of money from a cash register while employed at Boardman Express Mart, 6828 Market St.
Identity theft: A Sciota Avenue man learned that someone without consent had opened a credit-card account with his personal information, resulting in a $4,654 balance.
Theft: A worker for a McClurg Road business discovered a .380-caliber handgun had been removed from his truck.
Theft by deception: The owner of a South Avenue business reported a company-owned gasoline credit card had been used without authorization to make four fraudulent transactions that totaled about $838.
Theft: Kollie L. Underwood of East Indianola Avenue, and Treshawn M. Major of West Princeton Avenue, faced theft charges. The two 18-year-old Youngstown men were accused of stealing five polo shirts and a jacket valued at $450 from Macy's.
Unauthorized use of a vehicle: A township man intending to sell a vehicle to a business in the 100 block of Indianola Road told officers a man took the 1996 Lincoln Town Car for a test drive but never returned it.
Drugs: After responding to a report about a possibly intoxicated man in a vehicle at Southern Park Mall, officers charged Kiernan J. Kiske of Chester Drive, Boardman, with one felony drug-abuse count. Kiske, 21, admitted a bag that was found contained methamphetamine, police alleged.
Harassment: A Mayflower Drive man said his former wife had made several such calls to him.
Menacing: An employee with a South Avenue restaurant told officers a woman with whom she's had previous problems threatened to beat up the accuser.
Misuse of a credit card: A Youngstown man found out his credit card had been used without authorization to make $560 worth of charges at a Boardman-Poland Road auto-repair business.
Harassment: A Lockwood Boulevard woman reported a former friend has sent her multiple such text messages, and left unwanted gifts on her car.
Jan. 3
Theft: A woman saw that her purse was missing from her vehicle while she was at a Boardman-Poland Road movie theater.
More like this from vindy.com