Boardman family's musical tradition spans generations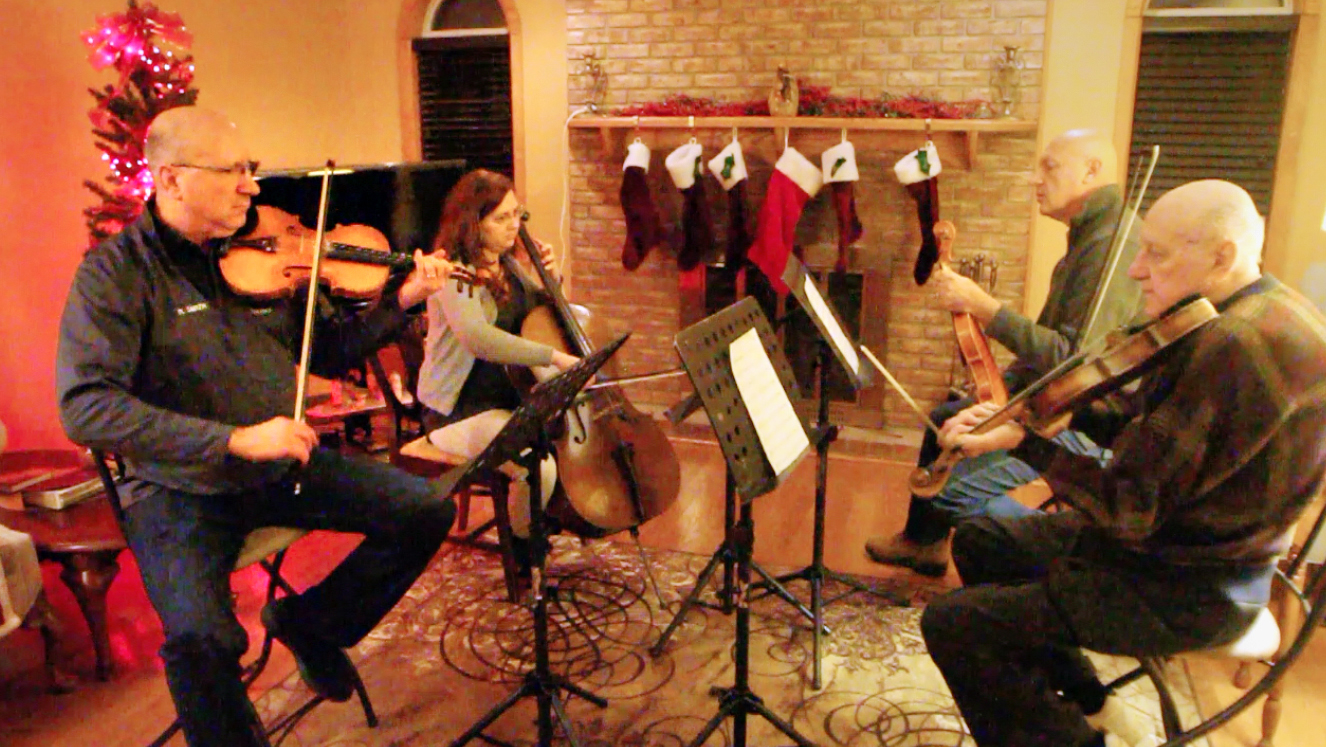 ---
BOARDMAN
Ed Smrek 89 year old violinist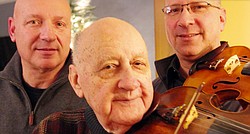 Video
Ed Smrek, an 89 year old violinist, shares his passion for music with his family.
Every Christmas Eve, music fills Rick Smrek's Boardman home.
Seven violins, a cello, bass, flute, oboe, trumpet, saxophone, piano, and at times a trombone, join together as a makeshift orchestra.
Behind the instruments, however, is what makes the living-room symphony special: three generations of the Smrek family.
At the helm of this decade-long practice, and of the family's many-decades-long musical tradition, is Ed Smrek. Like his father and grandfather before him, Ed passed down the gift of music to the younger generations of his family. All five of his children play an instrument, as do all 10 of his grandchildren.
"It all started because of him," said Ed's oldest son, Ron. "He pushed it and encouraged us and paid for lessons. It's a musical family, it truly is."
"He loves music more than anyone I've ever known," added Rick Smrek, another son. "That passion just oozed out of him."
The family's musical inclinations go back at least as far as Ed's grandfather, who played bass. Ed's father, a local railroad worker, played the violin. He led an orchestra in the 1930s that played Slavic music for the Struthers community, Ed said.
Soon after his father died when Ed was a child, an opportunity came about for Ed to learn an instrument, as well. Encouraged by his mother, Ed took up the violin and hasn't put it down since.
A chemist by occupation, he played in the Youngstown Symphony Orchestra for 50 years. After retiring from the symphony, he missed playing violin.
Now, at 89, he plays with Ron and Rick in the Dana Symphony Orchestra at Youngstown State University. He attends weekly rehearsals, and practices on his own throughout the week.
He describes the feeling of playing like this: "You get in the mood. You hear the bass drum playing. You hear the support, and when you get that support, it drives you."
Music drove much of the Smrek siblings' childhood, which they recall fondly.
Rick recalled jumping and dancing with his siblings to the recordings their father would play in their Boardman home. He recalled, too, the intense interest Ed took in his children's musical upbringing, paying attention to everything they played.
"When I was 6 years old, he grabbed a half-size violin, stuck it under my chin, and said, 'You're going to play, son,'" said Ron.
As a child, Ron was a bit reluctant to play music when he would have preferred to be outdoors, playing sports.
"But as time went on, and because of his [Ed's] interest and dedication to us, I became fairly talented and started to see the value," he said. "I can't thank him enough."
Rick, too, started violin at about age 6.
"I don't remember not playing violin. Music is part of my soul," he said.
Their brother Randy and sister, Ruth, play violin, too, and their sister, Rose, plays piano. The siblings attended Boardman schools so they could be part of the district's well-regarded orchestra program.
Ron and Rick pursued music into college, both attending YSU's Dana School of Music. Ron completed a year there and then went on to pursue a business career, but music remains an integral part of his life.
Rick, now a guidance counselor at Boardman schools, graduated from the Dana School of Music with a degree in music education, taught orchestra in Alliance schools for one year and in Boardman schools for 13. He has been associate director/string specialist for the Youngstown Youth Symphony for 15 years, was a contracted member of the Youngstown Symphony and Warren Chamber Orchestra from 1981 to 1987, and recently returned as a substitute for those orchestras.
The Smrek siblings have cherished being able to pass down their father's tradition to their own children.
"I got to see what it was like for him," said Rick, who has three children. "There's such a great reward in watching your kids love music."
Now, some members of the family play more than others – but everyone plays on Christmas Eve.
As they finished playing this past Christmas Eve, Ron recalls turning to his father.
"Dad, look around," he said. "This is your legacy."
More like this from vindy.com