Stadium Elementary has sing along for the season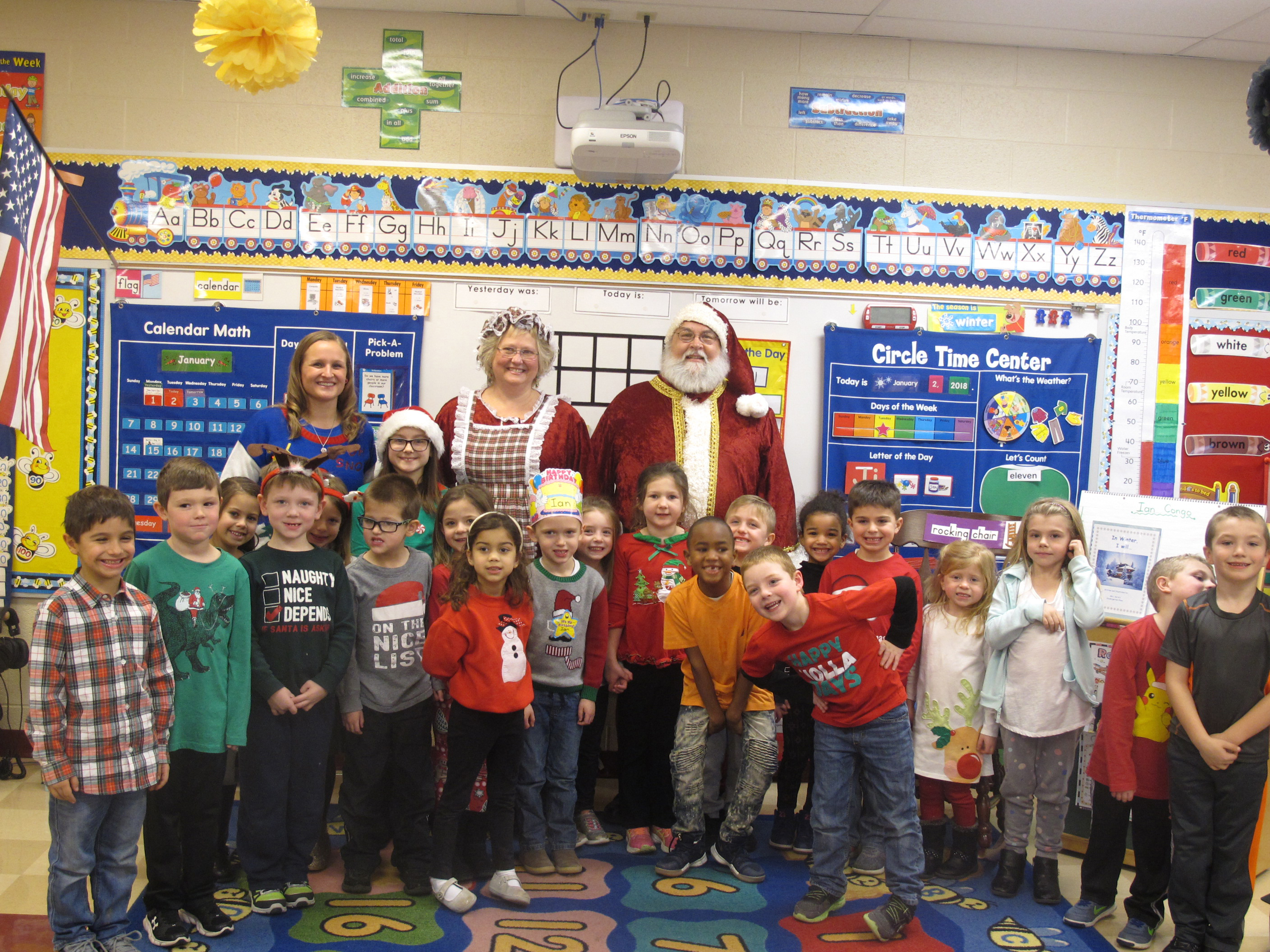 ---
By ZACK SHIVELY
Stadium Drive Elementary continued the tradition of their holiday sing along at the school on Dec. 21.
Joel Monaco and Michele Prokop led the sing along. The pair work together with Boardman's orchestra bands at Center Intermediate School, Glenwood Junior High and Boardman High School.
"Any time [the children] sing, it's good," Monaco said, "And if they sing as a full group, that will encourage them to sing more on their own."
All students in school from grades kindergarten to fourth grade gathered in the gymnasium for the sing along. Monaco stood in the front of the gymnasium. He had a projector screen with lyrics to the songs behind him. Prokop controlled the slides.
Monaco played upbeat versions of the Christmas songs on his guitar. He played with some of the songs to make them more interesting. Right from the start, he added a break in "Rudolph the Red-Nosed Reindeer" and paused to sing it again, keeping the children waiting.
He used different tempos to sing "Feliz Navidad," going faster and faster with each verse. He taught the students scat singing by saying different syllables and having them repeat after him. Then, he went into "Deck the Halls" for the "fa-la-la-la-la-la-la-la" section of the song.
After the sing along, the children went back to their classrooms for a party set up by the school's PTA. Santa walked around to the all of the classrooms during the parties.
Each of Boardman's four elementary schools had their own version of a sing along throughout the day. The sing along has been a long standing tradition at the schools.
More like this from vindy.com