Dobbins Elementary students paint for parents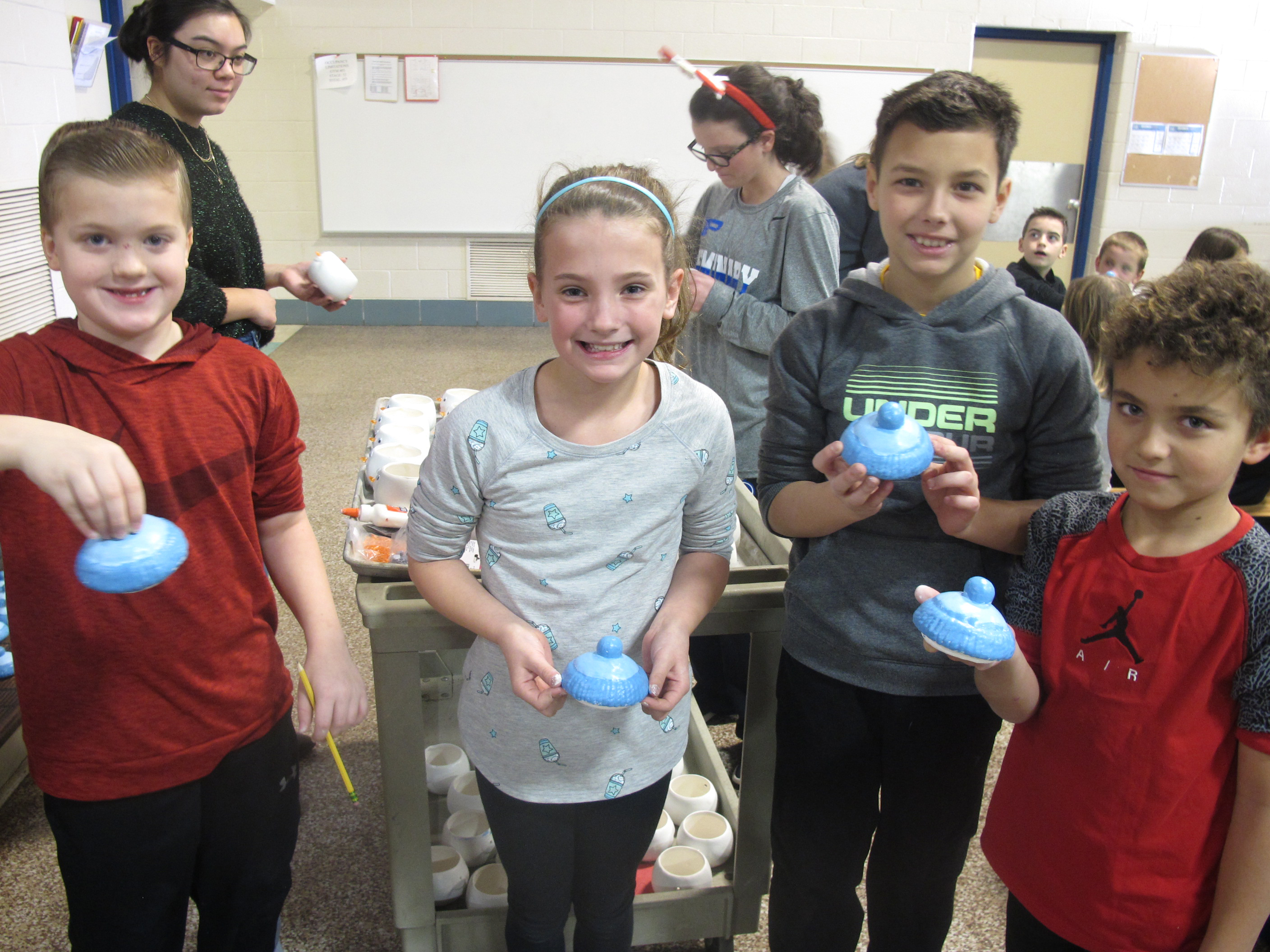 ---
By ZACK SHIVELY
Students at Poland Dobbins Elementary decorated ceramics to give to their parents on Dec. 20.
Third- and fourth-grade students worked with Sue Holub, Poland Seminary High School's art teacher, and her students to paint the ceramics. Splash of Elegance provided ceramics and paint for the day.
Dobbins Elementary principal Michael Daley said that the project allowed the students to give back to their families. He asked the students not to tell their families about the event, so they would be surprised.
The students enjoyed the activity. Many had fun painting the different ceramics. The students thought their parents would appreciate the gift.
"It's really fun that we get to be creative," said fourth-grader Delaney Demetrios, who painted a project for her dad.
Holub and Daley have worked together for 16 years, when they both began working at the high school together. Holub said they can reach out to each other whenever they need something.
Dobbins Elementary students have done this project in the past; however, only the fourth grade had done it in the past. This was the first year that everyone in the school did the project.
More like this from vindy.com