Summary of police activity in Canfield and Austintown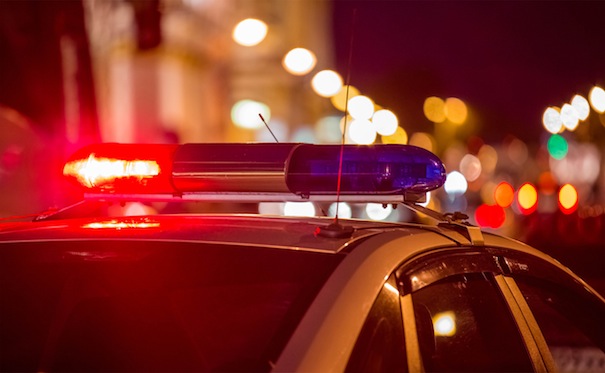 ---
A summary of recent criminal activity in Canfield and Austintown:
CANFIELD
Dec. 28
Arrest: Darryl Ferko of Mercer Street, Youngstown, was charged with driving under suspension after having been pulled over on West Main Street. Ferko, 24, also was wanted on a Lordstown Village warrant.
Citation: Police cited Marina Damato, 22, of Wildwood Drive, Boardman, on a charge of failing to maintain assured clear distance after having responded to a two-car crash near West Main Street.
Dec. 29
Arrest: A traffic stop on East Main Street resulted in a charge of driving under suspension against Matthew Balciar, 28, of Tippecanoe Road, Canfield.
Jan. 1
Drugs: A traffic stop on Stratford Green Drive led to a citation charging Ashley Overly, 27, of Canton with drug abuse (marijuana). In addition, Cortez Tolbert, 29, also of Canton, faced a driving-under-suspension charge.
Arrest: Joshua Smith, 30, of Washington Boulevard, Boardman, was charged with driving under suspension after officers had pulled him over on East Main Street.
AUSTINTOWN
Dec. 28
Arrest: Authorities were dispatched to St. Joseph Warren Hospital to pick up David G. Richardson Jr., 36, of Second Street Southwest, Warren. He was wanted on an Austintown warrant charging theft.
Auto theft: A 2014 Ford Explorer was stolen in the 3900 block of Cannon Road.
Theft: Items were taken from an unlocked vehicle in the 3800 block of Robert Frost Drive.
Recovered property: A wallet was found near Hopkins Road.
Identity theft: A Darbyshire Drive woman told police her personal information had been stolen, which resulted in her losing thousands of dollars.
Arrest: After pulling her over in the 5200 block of Mahoning Avenue, officers took Melody S. Ford, 39, into custody. Ford, of Burkey Road, Austintown, was wanted on two warrants, one each from Youngstown Municipal Court and Stark County.
Dec. 2
Arrest: Austintown police exchanged custody with Youngstown authorities of Kala M. Martin, 18, of Compass West Drive, Austintown, who was wanted on a warrant charging her with endangering children.
Drugs: Officers at an apartment in the 400 block of Wilcox Avenue arrested Maria L. Polas, 29, of South Hazelwood Avenue, Youngstown, on warrants charging her with various drug offenses.
Burglary: To a home in the 100 block of North Roanoke Avenue, from which a cellphone was missing.
Dec. 30
Arrest: While investigating a possible stolen vehicle, authorities at a Mahoning Avenue gas station took into custody Reid P. Amey, 32, of Barrington Drive, Austintown, on a charge of obstructing official business. Amey, who also was wanted on warrants from the Trumbull County and Portage County Sheriff's departments, provided a false name and date of birth, a report stated.
Stolen property: Police filed charges of receiving stolen property and obstructing official business against Douglas D. Cole, 18, of Gladstone Avenue, Youngstown; Michael J. Wilson, 23, of New Drive, Warren; Jordan J. Sullivan, 18, of Creed Street, Struthers; and Tyler J. Verhest, 18, of Neilson Avenue, Youngstown, after having received information that the Ford Explorer they were in had been stolen in Austintown. They also led officers on a vehicular pursuit along and near Mahoning Avenue, then fled on foot, a report showed.
Theft: A man reportedly stole beer on two occasions from Giant Eagle, 5220 Mahoning Ave., then left in a silver vehicle.
Theft: An employee for a township nursing home discovered her purse, a hat and a coat missing while she was at work.
Arrest: Officers arrested Ashley J. Levin, 31, at her South Raccoon Road apartment after learning the Austintown woman was wanted on a felony warrant charging her with permitting drug abuse.
Dec. 31
Theft: A woman reported jewelry stolen when she returned to her residence after having been at an Interstate Boulevard motel.
Vandalism: Glass to an entrance door was shattered at a South Raccoon Road fast-food restaurant.
Jan. 1
Arrest: Officers responded to an animal complaint on Lanterman Road, where they charged Thomas K. Learn, 48, of Lanterman, Austintown, with obstructing official business and resisting arrest after alleging Learn refused several times to provide personal information to police and a dog warden during an investigation regarding a dog that was reportedly left outdoors in frigid weather with inadequate food, water and shelter. Learn also struggled with authorities, they further alleged.
Truck theft: A 2007 Ford F-150 truck was stolen in the 6400 block of Ridgeview Avenue.
Theft: A 55-inch TV and money were removed from an apartment in the 60 block of North Kimberly Avenue.
More like this from vindy.com