Maybe you should be a certified volunteer naturalist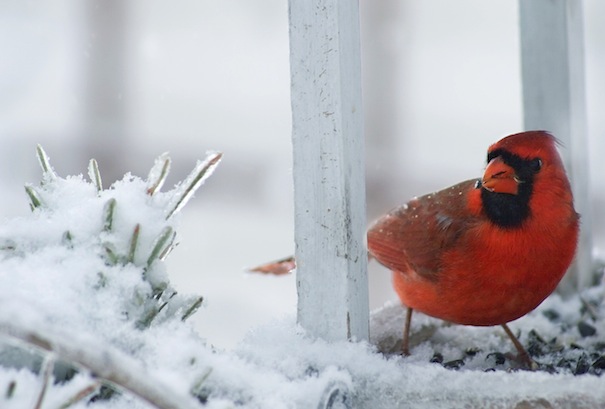 ---
By Sheila Cubick & Eric Barrett
OSU Extension
Do you like water flowing in streams, ponds or lakes? Do you enjoy watching birds and animals? Do you like gardening and creating space and food for wildlife? (Not necessarily from your vegetable garden!) Do you like volunteering your time and energy to help your community?
If so, you might like to become an Ohio certified volunteer naturalist (OCVN) with OSU Extension Mahoning County.
The OCVN program emphasizes hands-on natural resource and environmental education coupled with volunteer service. It's a chance to work in a setting you love, and to share your knowledge with others.
The OCVN program instruction involves 40 hours of combined classroom and field work on topics ranging from geology and watersheds to trees, mammals and birds. You will learn how each topic relates to broader environmental concerns, putting into perspective many topics reported in the news. Speakers and teachers for the sessions include wildlife experts, naturalists, OSU Extension experts, nature center staff, the Army Corps, faculty and others.
Each new OCVN will also be required to volunteer 40 hours at local organizations compatible with your interests and the mission of the OCVN program. This includes township parks, nature centers, metroparks and other public entities supporting nature and the outdoors.
As a volunteer at one of these locations, there are lots of opportunities to share your new knowledge and your personal skills. You can help by presenting environmental education programs and developing other outreach programs. You can participate in citizen science research, helping to gain science-based answers to questions about nature and wildlife. You can help with land stewardship, possibly leading tours or hikes. You can help with program support at these organizations or with OSU Extension to promote OCVN activities and events for the public.
The training class starts Jan. 22. There is generally two Monday evenings per month through May, and four Saturday programs as part of the training experience. You'll work in a team with other volunteers to learn new things and do hands-on activities.
The OCVN program costs $175 per person. This includes the manual, refreshments, some meals, speakers and more. Once applications are received, they will be reviewed for acceptance into the program. Applicants will be notified of their status and payment is due before the start of the first class.
To learn more about the training and program, call OSU Extension at 330-533-5538 or to review the details, mission, training dates and the application, visit http://go.osu.edu/naturalisttraining
More like this from vindy.com