Cruze sales down in December, year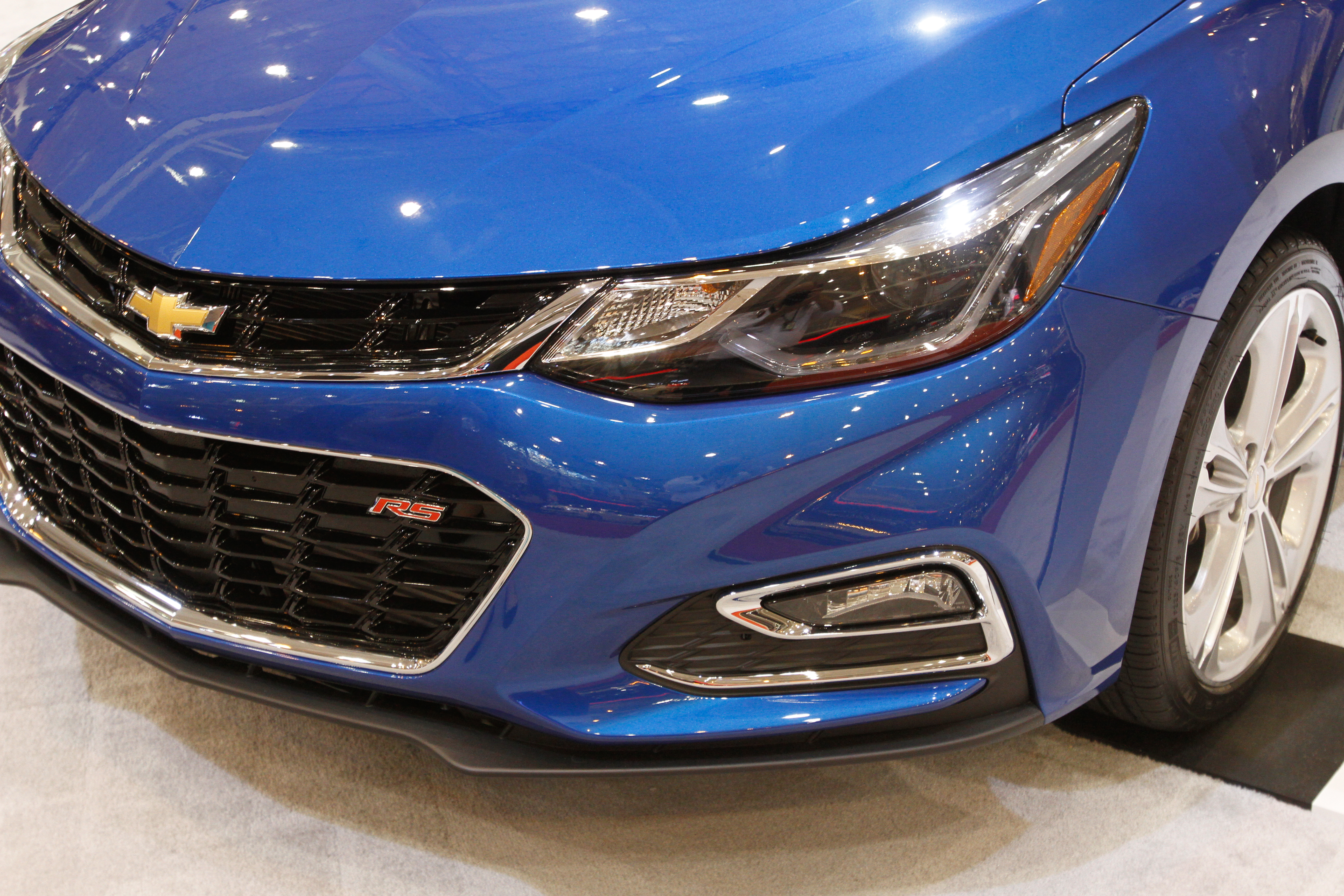 ---
By Kalea Hall
LORDSTOWN
2017 was another tough year for passenger cars as they continued to fight with crossovers for sales.
The Chevrolet Cruze, a locally built compact car, was no exception.
Slowing Cruze sales led to the loss of the third shift at the General Motors Lordstown Assembly Complex in January 2017, more than 10 down production weeks throughout the year and some of the worst sales months for a car that has been on the market since late 2010.
In fact, December was the eighth-consecutive month of declining Cruze sales. December 2017 had 26 selling days, while December 2016 had 27.
The Lordstown-built Chevrolet Cruze had 10,497 sales in December 2017, down 31.6 percent from December 2016's sales of 15,361, GM said Wednesday.
With the Mexico-built hatchback Cruzes included, there were 13,406 sales, down 22.6 percent from last year's 17,324 sales.
The compact Cruze sales for the year were 151,026, down 17.9 percent from the 184,044 Cruzes sold in 2016.
With the hatchback sales, Cruze sales were 184,751 for the year, down 2.2 percent from 188,876 sold in 2016.
"Obviously, small-car sales are still slow," said Glenn Johnson, president of United Auto Workers Local 1112, which represents the plant's workers. "December is traditionally a slow month for us."
Johnson is eagerly awaiting springtime.
"Hopefully, there will be some incentives on the Chevy Cruze and we get our customers back in the seats," he said.
Overall, GM sold 3,002,241 vehicles in the U.S. in 2017, down 1.3 percent from 2016.
In December, the Detroit automaker sold 308,539 vehicles, down 3.3 percent from last December's sales of 319,108.
Analysts expect total-year sales to come in at 17.2 million for the fourth-best sales year. This is the first year the industry saw a sales decline after seven-consecutive years of sales growth.
But analysts say the market is still strong and economic indicators suggest it will remain strong, although 2018 sales also are expected to decrease.
"It's a very strong market, and I think it's one that we should be very pleased with," said Charlie Chesbrough, senior economist for Cox Automotive.
Kelley Blue Book analyst Tim Fleming expects compact-car sales to come in at 2.11 million units in 2017, down from 2.26 million in 2016 for a 6.6 percent decline year-over-year.
The popularity of crossovers is expected to continue in 2018.
Edmunds expects passenger cars to have 34.5 percent of the market in 2018. In comparison, passenger cars had 50 percent in 2012.
"Crossovers effectively just replaced passenger cars as people's daily driver," said Jessica Caldwell, executive director of industry analysis at Edmunds. "There's some folks who still like the car. I think that is still going to be there."
Ford posted total December U.S. sales of 242,049, up 0.9 percent from last year. Ford's total 2017 sales were 2,586,715, down 1.1 percent from 2,614,697 vehicles sold last year. Ford noted the retail sales of trucks and utility vehicles were each up 4.3 percent and sales of cars were down 15.2 percent for the year.
Fiat Chrysler Automobile U.S. LLC reported sales of 171,946 units, an 11 percent decrease compared with sales in December 2016. Full-year sales were 2,059,376, down 8 percent.
American Honda Motor Co. Inc.'s December auto sales were 149,317, down 3.4 percent from December 2016.
The automaker made its third-consecutive all-time annual sales record with sales of 1,641,429 Honda and Acura vehicles in 2017, an increase of 0.2 percent over its previous best set in 2016.
Toyota reported December auto sales of 222,985, a decline of 4.8 percent from the previous December. Toyota's total 2017 sales were 2,434,515, down 0.3 percent from last year.
More like this from vindy.com