Mahoning elections director proposes changes to comply with secretary of state order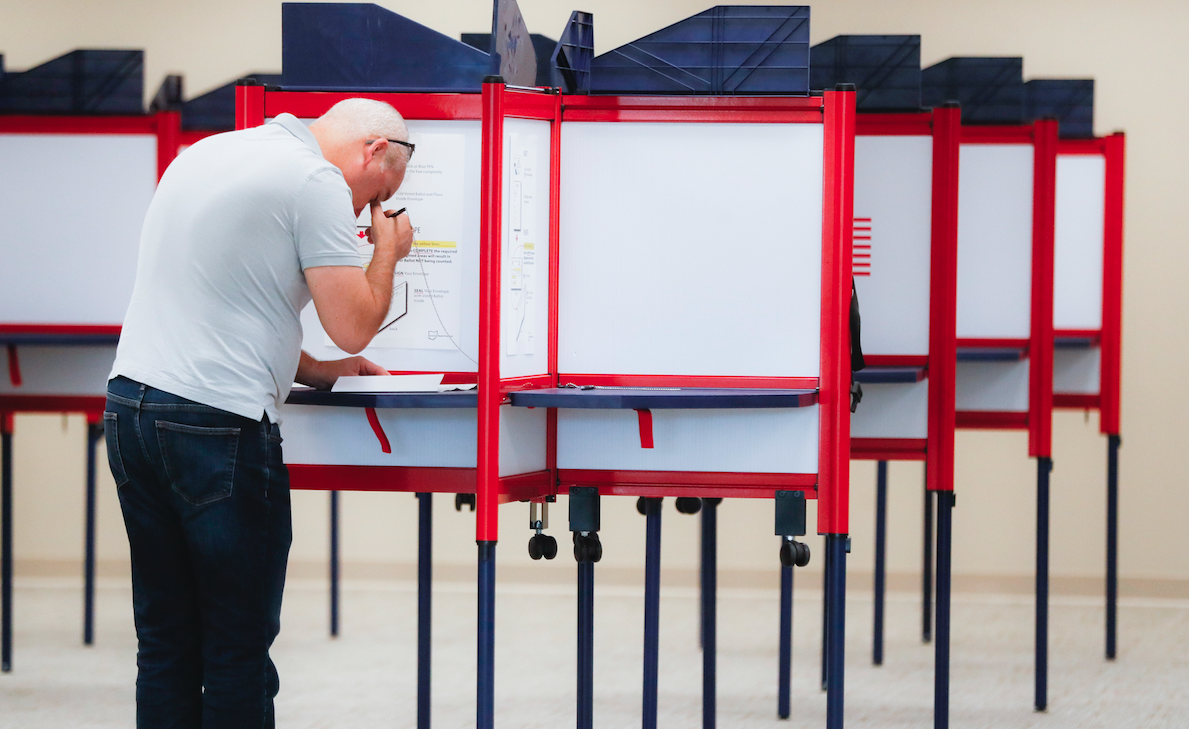 ---
YOUNGSTOWN
In response to the Ohio secretary of state insisting shortcomings in the administration of elections be addressed after a mistake led to the double counting of more than 6,000 early-vote ballots, the Mahoning County Board of Elections' director has come up with a series of proposed changes.
The four-member board heard the proposals Tuesday from Director Joyce Kale-Pesta, and members said they plan to approve them in written form at a special Jan. 17 meeting.
Secretary of State Jon Husted on Dec. 22 had given the board until Jan. 31 to submit a final report to him addressing shortcomings in the handling of ballots and communication among staff, board members, media and the public. That came after his office read articles two months ago in The Vindicator about the double-count mistake.
Deputy Director Thomas McCabe said he failed to reset a scanner that had counted early-vote paper ballots before he inserted 18 ballots that were voted curbside at polling locations.
That resulted in 6,179 early-vote ballots being counted twice on the "final unofficial" report the board ran and distributed to the media and public election night.
The mistake was detected about 10 to 15 minutes later and an "amended final" report was issued, but election officials failed to contact the media and others about the error.
"I continue to have confidence in the staff," said board Chairman Mark Mun- roe, who is also the county Republican Party chairman. "What happened on Election Night was a button didn't get pressed. The aftermath wasn't handled well. We are in the spotlight, and we need to do better."
Board Vice Chairman David Betras, chairman of the county Democratic Party, added: "We were contrite about the debacle on election night. We need to get it right and correct our mistakes, and we're doing that."
Kale-Pesta said her plans include:
Having only Chris Rakocy, the board's information technology manager, and John F. Kennedy, a clerk, be the only people allowed to scan ballots.
Doing a better job of sorting absentee ballots.
Training staff to post results on the board's website in a more orderly fashion.
Having a checklist for tabulating all votes.
Assigning Raymond Butler, the board's secretary, to serve as the point man to communicate ongoing election totals to the media.
Having board members review ongoing vote totals before they're released to the media and the public.
Restricting the number of people in the room in which ballots are scanned.
Send results electronically to The Vindicator. The incorrect results, provided by the board, were published in the newspaper the day after the election. A day later the newspaper printed the correct results.
Also at the meeting, Betras addressed a court complaint filed last month by Sean McKinney, who lost the Youngstown mayoral election by 201 votes, who said there was widespread "election fraud with many irregularities" and is demanding a new election.
Betras said the allegations are "bogus to say the least" and "made up."
Betras added: "McKinney's attack on the electoral process is reminiscent of Donald Trump's repeated lies about voter fraud. Even though he won the vote in the Electoral College, Trump continues to attribute his loss of the popular vote to widespread fraud which, according to every secretary of state in the nation, including Ohio's Jon Husted, just doesn't exist. As [county Prosecutor Paul J. Gains'] response clearly demonstrates, McKinney's claims about the mayoral race are every bit as ridiculous."
More like this from vindy.com