Slippery, snowy conditions cause pileup on state Route 82 in Howland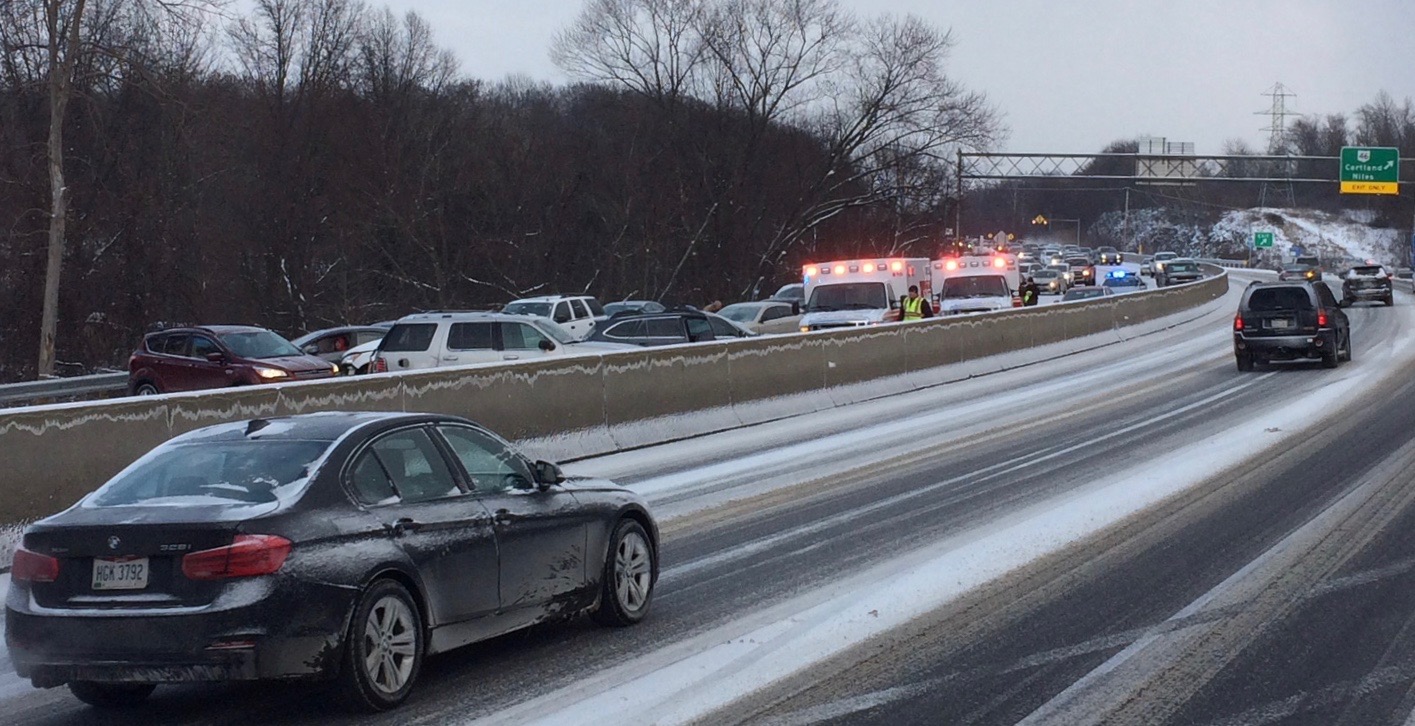 ---
Staff report
HOWLAND
State Route 82 westbound near state Route 46 in Howland Township reopened about 6:15 p.m. Monday after about a dozen cars were cleared away from several crashes that began about 3:40 p.m.
The pileup occurred on a slippery downgrade during a period of heavy snowfall, the Ohio State Highway Patrol said.
Temperatures were in the teens.
Several minor injuries were reported, and two people were taken to the hospital in ambulances, but none of the injuries was life-threatening, the patrol said.
The main crash took place on a curve just west of state Route 46 and involved eight cars, but there also were several crashes ahead of that accident and nearby, the patrol said.
Five cars were towed from the scene.
The crashes resulted in a backup of traffic in the westbound lanes. At one point, vehicles were being diverted off of the highway by a police officer directing drivers to exit on the Route 46 westbound on ramp.
The crash remains under investigation, and no citations were issued as of Monday evening.
The eastbound Route 82 lanes remained open.
More like this from vindy.com