Black customers allege discrimination at Boardman restaurant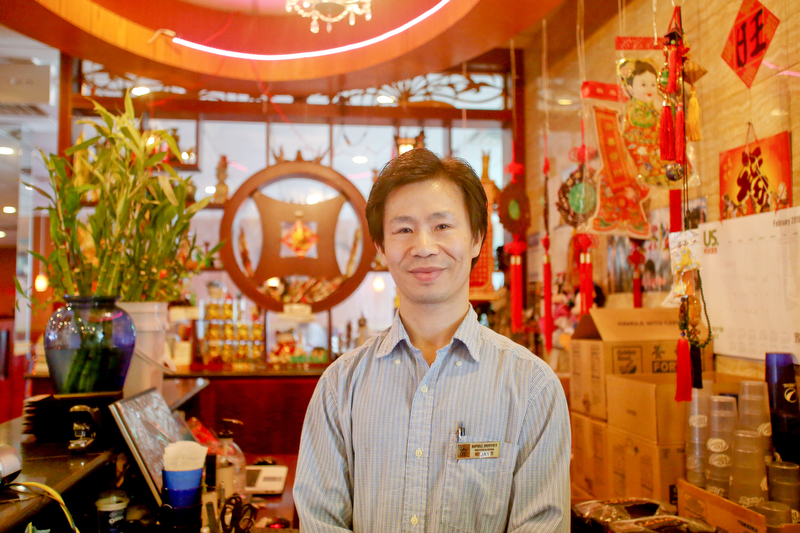 ---
BOARDMAN
An after-class celebration turned into a discrimination dispute for a group of local black college students.
Samora Savage, a Youngstown State University student, said she accompanied friends and classmates to the Royal Grill Buffet in Boardman last month – where the group was asked to pay before it was allowed to be seated.
Savage said she and her friends agreed to pay, but, after being seated, noticed other customers weren't being asked to pay up front.
When Savage asked the manager why she and her friends were singled out to pay first, she said the manager replied: "You people steal."
"I couldn't believe the way we were treated there," she said.
Savage said another customer noticed the disagreement between herself and the manager and got involved, shouting at the manager he was being discriminatory. The customer yelling at the manager was captured on cellphone video by Savage.
Royal Grill manager Jay Dong doesn't believe his policies are racist.
Dong said while he does make some people pay beforehand – and he acknowledges more often than not the customers who pay first also are black – he said since he doesn't make all black customers pay first, it isn't discrimination.
Dong said he occasionally makes people pay first when he doesn't know them or when it's a big group of people that wants to pay with separate checks.
"A lot of people steal from me. If I don't know them, and they all pay together and they try to run, I can usually catch one person and make them pay the bill. But if they all pay separate and they run out, I can't catch everyone," Dong said.
When asked why he doesn't make it a policy that all customers pay first, Dong said when he tried that in the past, he had customer complaints and lost business.
No sign is posted in the restaurant spelling out any policy regarding when customers are asked to pay.
Title II of the federal Civil Rights Act of 1964 outlaws any discrimination by restaurants and other private businesses on the basis of race, color, religion or national origin.
Savage's account isn't the only complaint of discrimination associated with the restaurant.
A review for the restaurant posted Feb. 2 by a user with the name Pauline Parlaye Lucky claimed she and three friends were denied seating unless they agreed to pay up front.
In another review from Aug. 27, Jana Ayers claimed the restaurant discriminated against her when it forced her to provide identification for her service dog.
Under the Americans with Disabilities Act, individuals with service animals are to be allowed access to any part of a facility where other members of the public would be allowed, with few exceptions. Further, the ADA allows business owners limited capacity for questioning an individual's use of a service animal.
Asking for documentation or asking about an individual's disability is prohibited under the ADA.
Dong said he didn't remember the incident with the service dog, but said he was open to creating a sign of some kind.
Consumers who feel they've been discriminated against can file a complaint with the Ohio Civil Rights Commission in person, by mail or online. Once a complaint is filed, it is assigned to an investigator. Consumers can also pursue legal action through private litigation.
More like this from vindy.com