Summary of recent criminal activity in Canfield and Austintown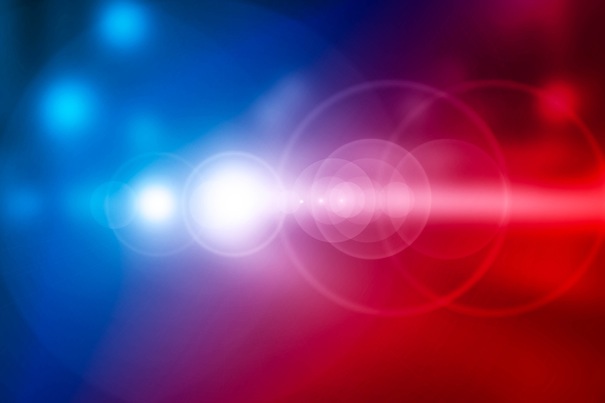 ---
A summary of recent criminal activity in Canfield and Austintown:
CANFIELD
Feb. 14
Arrest: Officers in the 100 block of Lisbon Road arrested Colin Brockway, 25, of Lyon Boulevard, Struthers, on charges of public indecency and disorderly conduct while intoxicated.
Feb. 17
Citation: Police pulled over Jon Huff, 32, of Southwoods Avenue, Boardman, and cited him on a charge of driving 55 mph on East Main Street, which has a 35-mph speed limit.
Citation: Authorities responding to a two-car crash near East Main Street cited Ashley George, 27, of Chillicothe, Ohio, on a charge of failing to maintain assured clear distance.
Feb. 18
Arrest: Police on East Main Street charged Brent Herman, 41, with driving under suspension. Herman, of Shields Road, Boardman, also was cited on a charge of operating an unsafe vehicle.
Feb. 19
Arrest: During a traffic stop on Herbert Road, officers charged Kristina Tyson, 33, of West Tennessee Avenue, Sebring, with driving under suspension.
AUSTINTOWN
Feb. 15
Arrest: After responding to a report of an erratic driver on Kirk Road, police charged Mary E. Steele of Slippery Rock Drive, Canfield, with operating a vehicle impaired. Steele, 53, refused to submit to a Breathalyzer test, a report showed.
Theft: A man reportedly took 14 headsets from T/A Travel Center, 5400 Seventy-Six Drive.
Criminal damaging: A vehicle in the 4600 block of Deer Creek Court was found with tire damage.
Theft: A .40-caliber handgun was stolen in the 400 block of Westgate Boulevard.
Feb. 16
Arrest: Emily B. Queen, 18, surrendered on an Austintown warrant charging her with falsification. Queen, of South Schenley Avenue, Youngstown, was accused of making a false statement in an effort to incriminate a family member.
Auto theft: A 1993 Cadillac limousine was stolen in the 10 block of Mary Lane.
Arrest: Officers were sent to St. Elizabeth Youngstown Hospital to pick up Scott S. McCleery, 38, of Wyndclift Circle, Austintown, who was wanted on an Austintown warrant accusing him of failing to appear in court on a probation-violation charge.
Theft: Someone stole 300 pounds of scrap carbide metal from a building in the 100 block of North Four Mile Run Road.
Fraud: A Calloway Circle resident reported $2,033 worth of fraudulent gift-card purchases.
Feb. 17
Theft: Newton Falls police relinquished custody to Austintown authorities of Nivia Andujar, 30, of Oregon Avenue, Youngstown, who was wanted on a warrant charging complicity to theft when, authorities alleged, Andujar aided in a shoplifting situation last August at Giant Eagle, 5220 Mahoning Ave.
Arrest: A vehicle check in the 5500 block of Interstate Boulevard led to the arrest of Clarence D. Gordon Jr., 26, of Harvard Place, Austintown. He was wanted on a Mahoning County Sheriff's Department warrant charging illegal conveyance into a detention facility, a third-degree felony.
Arrest: A traffic stop on Maplecrest Drive led to the arrest of Joseph R. Morgan, 36, of 10th Street, Niles, who was charged with operating a vehicle impaired. Morgan registered a 0.217 blood-alcohol content, which is more than twice Ohio's 0.08 legal intoxication limit, a report showed.
Theft: John A. Blazo, 55, of New Road, Austintown, was charged with fraudulently returning a vacuum cleaner for a gift card while in Walmart, 6001 Mahoning Ave., then using the card to buy merchandise.
Feb. 18
Arrest: After stopping a vehicle for impeding traffic on Mahoning Avenue, officers charged Darrell D. Maddock of South Raccoon Road, Austintown, with operating a vehicle impaired. Maddock, 61, had a 0.230 blood-alcohol content, a report stated.
Citations: Authorities received information that an intoxicated motorist had struck another vehicle in a Hollywood Drive parking lot before conducting a traffic stop near Mahoning Avenue and citing Patricia A. Eynon, 59, of South Raccoon Road, Austintown, on charges of operating a vehicle impaired and leaving the scene of an accident. Eynon refused to submit to a Breathalyzer test, a report said.
Theft: A Glock firearm was removed from a vehicle in the 6600 block of Silica Road.
Theft: A Compass West Drive resident reported a revolver stolen from a car.
Arrest: Officers were dispatched to St. Elizabeth Boardman Hospital to take custody of Maxwell T. Bartlett, 30, of Glenwood Avenue, Youngstown, who faced a felony inducing-panic charge, related to a drug overdose at a business in the 1000 block of North Canfield-Niles Road.
Feb. 19
Trespassing: While answering a medical call in the 900 block of Compass West Drive, police charged Ronald J. Linden, 50, of John Street, Struthers, with criminal trespassing after saying that Linden was on the property, despite having been warned to stay off.
Robbery: While responding to a shoplifting situation at Payless ShoeSource (ok 1 word), 6000 Mahoning Ave., officers took into custody Darin T. Jenkins, 45, no address listed, who was wanted on an aggravated-robbery charge from Boardman.
Theft: A pair of shoes was stolen from Diamonds in the Rough Consignments, 4328 New Road.
Menacing: A Woodhurst Avenue resident reported having received threatening text messages.
Feb. 20
Robbery: Authorities charged Frankie V. Russo, 26, and Ashley R. Mock, 28, both of Gaither Avenue, Youngstown, with aggravated robbery and felonious assault after responding to a fight at a Mahoning Avenue gas station, where a man reported a vehicle knocked him down and ran over his leg during the struggle. Beforehand, the victim was at the business to buy three gift cards from Russo, who instead grabbed the accuser's money and ran back to the car, which Mock was driving, a report showed.

Theft: Howland police exchanged custody with Austintown authorities of Michelle L. Rafferty, 34, who was wanted on a theft warrant. Rafferty, of Goleta Avenue, Youngstown, was accused of stealing four fence chargers from Family Farm & Home, 4477 Mahoning Ave.
Counterfeit: A fake $50 bill was passed at Ohio Gymnastics Institute Inc., 5701 W. Webb Road.
Theft: A woman in her 20s reportedly stole two Sony PlayStation 4 adaptors from Walmart.
Misuse of a credit card: A Placid Boulevard resident discovered more than $2,100 worth of fraudulent credit-card activity.
More like this from vindy.com