Second opioid summit at Covelli draws large crowd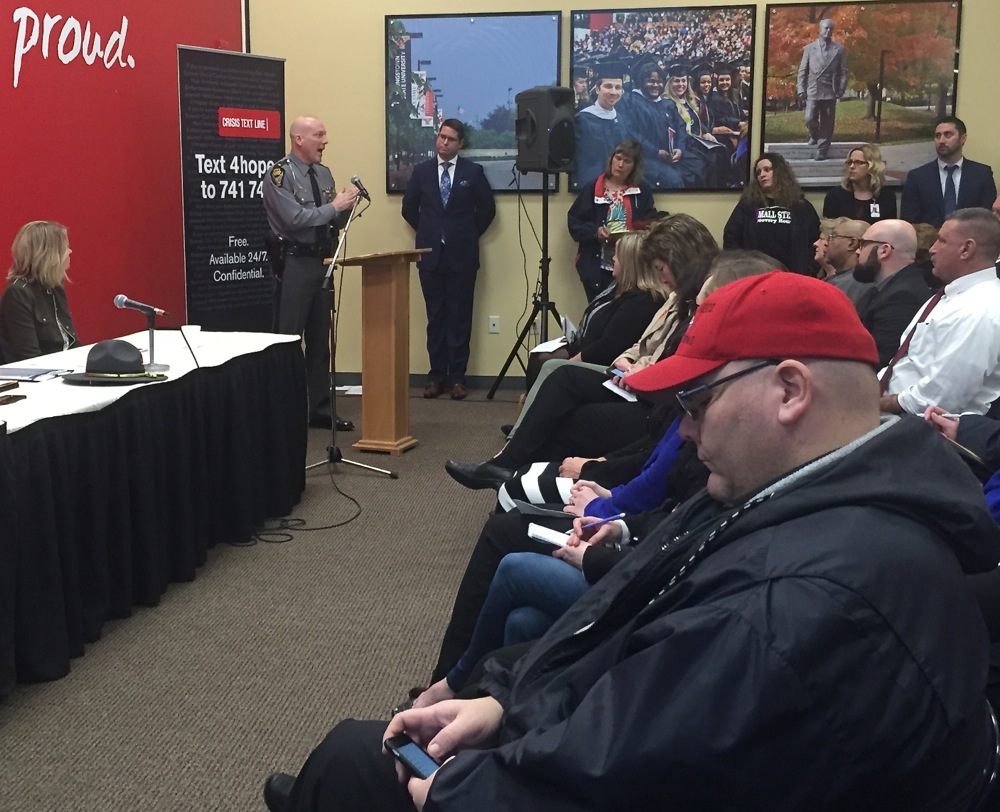 ---
YOUNGSTOWN
The second opioid summit organized by Mahoning County's juvenile court and mental health and recovery board is underway at the Covelli Centre. 
The event drew a larger-than-expected crowd, with the room packed to standing room and people overflowing through doorways. 
The event follows the first opioid summit in November and features a panel of experts, including an Ohio Department of Mental Health and Addiction Services official, an Ohio State Highway Patrol representative, and others. 
Event organizers said the summit is intended to provide hope to people affected by the opioid crisis. 
"We have hope: Hope for all of those who are suffering, and hope for all of those looking for help," said Judge Theresa Dellick of Mahoning County Juvenile Court. 
The event runs until 1:30 p.m. and is free and open to the public. 
More like this from vindy.com