Columbiana keeps Moschella as girls hoops coach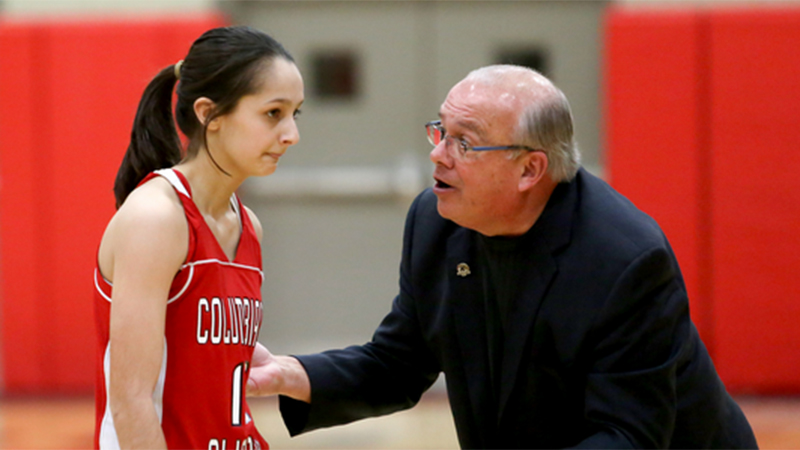 ---
By DAN HINER
COLUMBIANA
After a week of allegations of verbal abuse, the Columbiana School District decided to retain Ron Moschella as its girls high-school basketball coach through the end of the season.
Schools Superintendent Don Mook issued a news release Tuesday announcing the decision.
Moschella has agreed to conduct himself accordingly on and off the court, the release said. "Any inappropriate language and embarrassment of his players will result in a violation of his terms of conditional employment," the release said.
Moschella did not return a call Tuesday night for comment.
Columbiana officials interviewed "every member of the team and the coaching staff." The school district's decision was also based on discussions with legal counsel, student-athletes, parents and community members.
In the news release, the district said it has been guided by its review of all the facts and "taken steps to address issues pertaining to its head girls basketball coach."
The district said it will "closely monitor the current coaching situation, and assure that student athletes are treated appropriately."
The parents of Columbiana basketball player Taylor Hall called for Moschella to resign or be fired when they took their complaints to the board of education Feb. 13.
Since then, a number of current and former Columbiana girls basketball players came to Moschella's defense on social media.
On Feb. 14, Clippers guard Kayla Muslovski tweeted: "He is the most influential man I have ever met, does nothing but care, love and help us strive for the best. He is family, and I will stand by his side as he would do the same for any of us. The 1 and only reason I moved to Columbiana was for him and his choice in coaching style."
Moschella has been the Clippers head coach for six seasons. The Clippers have won league titles the past five seasons, including the inaugural crown for the Eastern Ohio Athletic Conference this season.
Before that, he was the Boardman girls varsity coach for 31 seasons. His Spartans won 19 Steel Valley Conference titles and two more when Boardman was a member of the Federal League.
On Dec. 9, the Clippers defeated Mineral Ridge, 70-32, delivering Moschella the 700th victory of his career. He now has 716. In March 2016, Moschella was inducted into the Ohio High School Basketball Coaches Association Hall of Fame.
The Clippers have the third seed in the upcoming Division III District tournament at Struthers Fieldhouse. Their next game will be at 1 p.m. Saturday at home against the Girard/Mineral Ridge winner.
More like this from vindy.com