YEARS AGO FOR FEBRUARY 18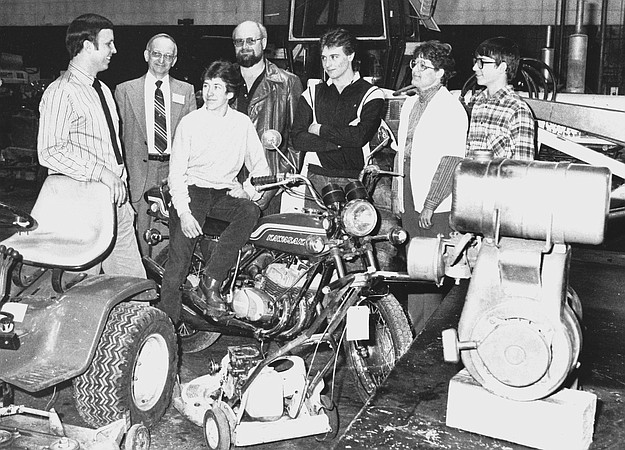 ---
Today is Sunday, Feb. 18, the 49th day of 2018. There are 316 days left in the year.
ASSOCIATED PRESS
On this date in:
1546: Martin Luther, leader of the Protestant Reformation in Germany, dies in Eisleben.
1678: First part of "The Pilgrim's Progress," a Christian allegory by English author John Bunyan, is published in London.
1861: Jefferson Davis is sworn in as provisional president of the Confederate States of America in Montgomery, Ala.
1913: Mexican President Francisco I. Madero and Vice President Jose Maria Pino Suarez are arrested during a military coup (both were shot to death on Feb. 22).
1930: Evidence of Pluto (now designated a "dwarf planet") is discovered by Clyde Tombaugh at Lowell Observatory in Flagstaff, Ariz.
1943: Madame Chiang Kai-shek, wife of the Chinese leader, addresses members of the Senate and then the House, becoming the first Chinese national to address both houses of the U.S. Congress.
1953: "Bwana Devil," the movie that heralded the 3-D fad of the 1950s, has its New York opening.
1968: The Winter Olympic Games closes in Grenoble, France.
1970: The "Chicago Seven" defendants are found not guilty of conspiring to incite riots at the 1968 Democratic National Convention; five are convicted of violating the Anti-Riot Act of 1968 (those convictions were later reversed).
1977: The space shuttle prototype Enterprise, sitting atop a Boeing 747, goes on its debut "flight" above Edwards Air Force Base in California.
1988: Anthony M. Kennedy is sworn in as an associate justice of the U.S. Supreme Court.
1997: Astronauts on the space shuttle Discovery complete their tune-up of the Hubble Space Telescope after 33 hours of spacewalking; the Hubble is then released using the shuttle's crane.
2001: Auto racing star Dale Earnhardt Sr. dies in a crash at the Daytona 500; he was 49.
2008: Republican John McCain picks up the support of former President George H.W. Bush.
Writer Alain Robbe-Grillet dies at age 85 in France.
2013: The European Union imposes trade and economic sanctions on North Korea while condemning "in the strongest terms" the nation's latest nuclear test.
Robbers steal a reported $50 million worth of diamonds from the hold of a Swiss-bound plane at Brussels' international airport; more than 30 people are later detained, and some of the loot recovered.
2017: Norma McCorvey, whose legal challenge under the pseudonym "Jane Roe" led to the U.S. Supreme Court's landmark decision that legalized abortion but who later became an outspoken opponent of the procedure, dies in Katy, Texas, at age 69.
VINDICATOR FILES
1993: Employees in the Trumbull County Clerk of Courts office agree to work overtime nights and Saturdays to process a four-month backlog of auto titles.
Niles City Council adopts a resolution suspending the authority of the zoning inspector to issue permits for drilling new gas and oil wells in the city, giving officials time to inspect the 46 wells in the city to assure that all safety regulations are being met.
After two houses in the Crandall Park neighborhood are sprayed with bullets, Damon M. "Monte" Davis, 34, a 6-foot-9 former National Basketball Association player, is arrested on two counts of discharging a firearm into an inhabited dwelling and is held for evaluation.
1978: Youngstown area supermarkets agree to cut hours to meet Ohio Edison Co.'s demand for a 25 percent cut in electricity usage, and auto dealers will reduce lighting.
Donald J. Butler and his mother, Lillie M. Butler, of Youngstown file a suit seeking $31,500 from a Youngstown used car dealer claiming a mix-up in the car's serial numbers resulted in Butler's arrest in Baltimore on a charge of driving a stolen car.
A Delaware County, Pa., jury convicts former United Mine Workers President W.A. "Tony" Boyle of ordering the assassination of union rival Joseph "Jock" Yablonski.
1968: Army Capt. Carl Nunziato of Youngstown, who lost both legs below the knee in Vietnam, is learning to walk again at Walter Reed Hospital in Washington, as chronicled in an Associated Press story.
For the first time in Youngstown's athletic history, an all-Negro quintet emerges as the top combination in The Vindicator's All-City basketball poll. They are Mervin Teague and Dan Smith of East; Marv McWilson, Wilson; Ron McElroy, North, and Julius Livas, South.
The basic steel industry in Ohio is firing its guns in a national battle over the rise of imported foreign steel.
1943: Sheriff Ralph Elser's deputies seize 165 slot machines, 10 marble boards and other gambling equipment in four raids, including one on the VFW Canteen at 22 N. Chestnut St.
While many Mahoning Valley communities favor retaining War Time, it appears Youngstown will have to return to Eastern Standard Time.
The flag Mahoning County won for scrap collecting campaigns is flyng beneath the American flag at Public Square.
More like this from vindy.com