Teams compete in Jam Tournament at UPMC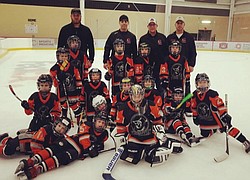 Photo
Neighbors | Submitted .The Shultz bracket team performed at the Jam Tournament at UPMC. .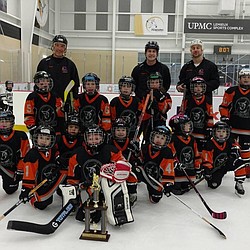 Photo
Neighbors | Submitted .The Letang bracket team placed second overall at the Jam Tournament at UPMC.
The Jam Tournament at UPMC Lemeiux Center in Cranberry took place on Jan. 27 and 28 and two ADM blue teams were entered.
One team was entered into the blue minor Schultz bracket and the other in the blue minor Letang bracket.
Both teams played four games, two on Saturday and two on Sunday.
The Schultz bracket team ended the weekend with a record of 1-2-1 and did not advance. The team entered into the Letang bracket ended the four games at 3-1. Two of those games were shutouts by the goalie and the Letang team finished in second place in their bracket and advanced to the semifinal game. They played the first place finisher in the Schultz bracket.
The Phantoms won the semifinal game in a shoot-out and advanced to the championship game where the game ended in tie again. The Phantoms finished second place overall after coming up short on the shoot-out.
More like this from vindy.com