Judge issues gag order in Claudia Hoerig murder case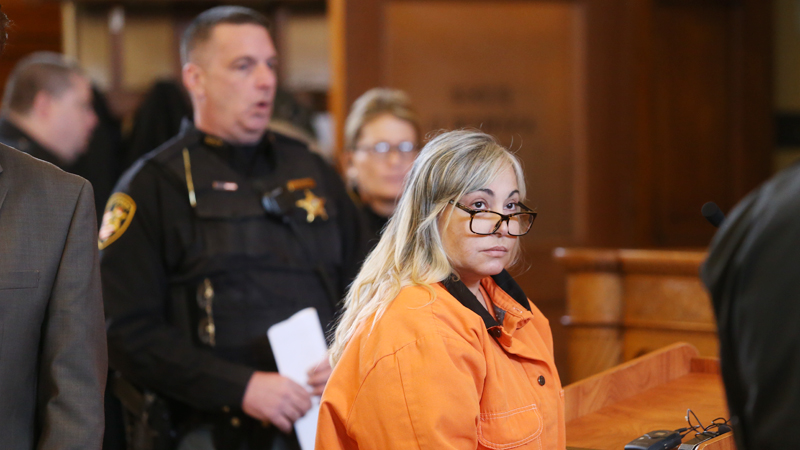 ---
WARREN — A judge has issued a gag order in the Claudia Hoerig aggravated murder case, following a trend in Trumbull County Common Pleas Court that began with the Nasser Hamad murder trial.
Defense attorneys for Hoerig, the Brazilian native brought back to Trumbull County last month to stand trial in the shooting death of her Air Force Reserves and commercial pilot husband Maj. Karl Hoerig, asked for the order Feb. 6.
The order asked Judge Andrew Logan to restrain the parties in the case from talking about it outside of court-related hearings and filings.
Judge Logan imposed the order Wednesday. It says, "given the publicity thus far, there is a reasonable likelihood of prejudicial pretrial publicity which may impact the ability to impanel an impartial jury."
If a jury cannot be seated in Trumbull County, it would have to be moved to another county.
Judge Logan ordered all attorneys connected to the case, all court personnel and any public official from giving out information or discussing the "merits, defenses, facts, or any other matters relating to this case outside of the hearings in this matter and/or pleadings to be filed."
Judge Ronald Rice imposed a similar gag order in the Nasser Hamad aggravated murder case last year after that case drew significant public interest.
Visiting Judge Patricia Cosgrove likewise issued an oral gag order in the Ralph Infante public-corruption case.
More like this from vindy.com