Fresh honors for Kool songwriters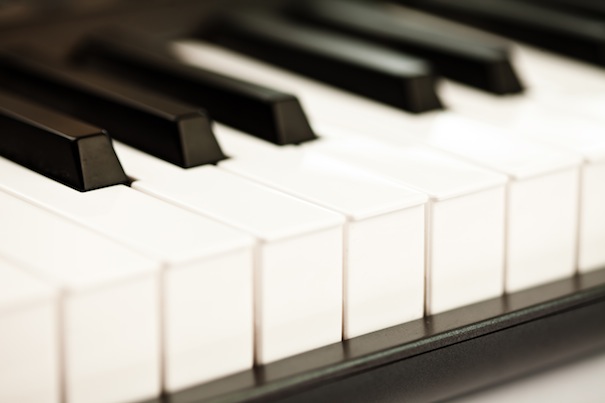 ---
Robert "Kool" Bell – the "Kool" in funk legends Kool & the Gang – and his brother Ronald were named to the Songwriters Hall of Fame earlier this month. The two were born in Youngstown and lived here until they were 10 or so before moving to New Jersey.
The Bells and two other members of their group will be inducted at a June 14 ceremony in New York. The prestigious hall's class of 2018 also includes John Mellencamp, Alan Jackson, Allee Willis, Jermaine Dupri, Steve Dorff and Bill Anderson.
'MOTOWN' AT VALENTINE JAM
Maurice "Motown" Moore will be at Friday's Valentine Jam at Flambeau's Lounge, 2308 Market St., Youngstown.
Moore, of Warren, was a Motown-era guitarist and band leader. He played all over Youngstown before gaining some fame in the mid-1970s in New York, where his band opened for just about every soul and funk band of the era – including Kool & the Gang.
Moore was also a DJ on Valley radio station WRBP from 1997 to 2008. He will greet fans and talk about his time in the music biz at Valentine Jam, which will feature music by MC Greg J, line dancing, an open mic, an All-Red best dressed contest and more. It starts at 8 p.m. Admission is $3.
KEATON TO SPEAK AT KENT
Oscar-nominated actor Michael Keaton will return to Kent State University on May 12 to deliver the commencement address at Dix Stadium.
Keaton has played a number of memorable film roles – Batman, Birdman and Beetlejuice, most notably. The Pittsburgh-are native enrolled at Kent State in 1971 to major in journalism, but left to pursue a career in acting. He played a newspaper editor in "Spotlight" (2015), which won the Oscar for Best Picture.
All graduating KSU students (regardless of degree, or campus) and their families are invited to hear Keaton speak. For instructions, go to kent.edu.
PRIEST GUITARIST WON'T TOUR
When Judas Priest comes to Covelli Centre on March 15, it will be without Glenn Tipton, its legendary guitarist. Tipton has stepped down from touring due to Parkinson's disease.
Tipton can still play some of their less-challenging songs, but insisted that a replacement be named for the tour. In his place will be Andy Sneap, the guitarist for the British band Hell.
Judas Priest will release its next album, "Firepower," on March 9. Fans should get to Covelli Centre in time to see opening act Black Star Riders, which is comprised of former members of Thin Lizzy and Alice Cooper's band. BSR's new album, "Heavy Fire," is wall-to-wall killer Brit-metal pop. The act is way bigger in Europe than here, but hopes to gain a foothold with this tour.
COME ON DOWN!
The Price Is Right Live road tour will return to the Mahoning Valley on Feb. 23 when it stops at Powers Auditorium.
The host is expected to be Mark Wahlberg. No, not the big Hollywood star. Mark L. Wahlberg, who is the host of "Antiques Roadshow" on PBS. So calm down.
The road show is just like the popular TV game show, although it's not filmed or televised. Go to priceisrightlive.com to learn more.
Guy D'Astolfo covers entertainment for The Vindicator.
More like this from vindy.com