Man dies in crash that sliced vehicle on West Side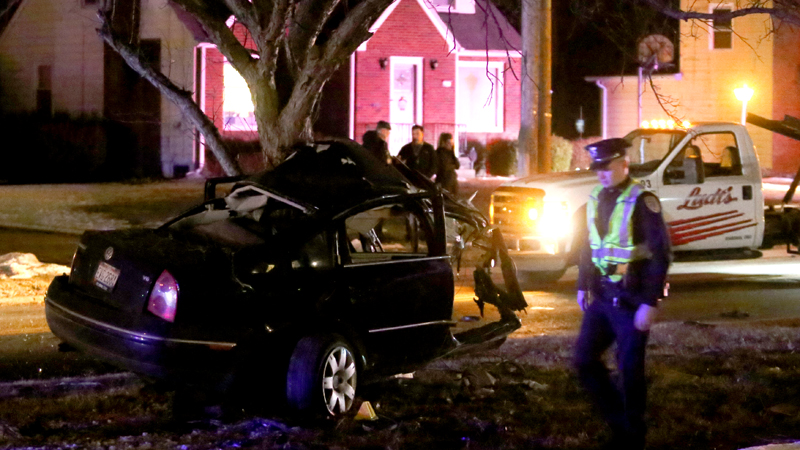 ---
West Side fatal crash
YOUNGSTOWN
A single-car crash at about 8 p.m. Tuesday on South Schenley Avenue near Oran Drive on the city's West Side left the male driver dead and the car in three pieces after jumping the curb at Oran and hitting three trees.
Police did not release the name of the victim pending notification of his family, and did not provide details about the crash.
Neighbors who witnessed it said the car, driven by a male, was going at a high rate of speed southbound on Schenley when it hit the curb on Oran.
The vehicle sheared off a smaller tree at ground level and wrapped around a second tree before the engine compartment came to rest against a third tree.
More like this from vindy.com