Help Network of Northeast Ohio launches awareness campaign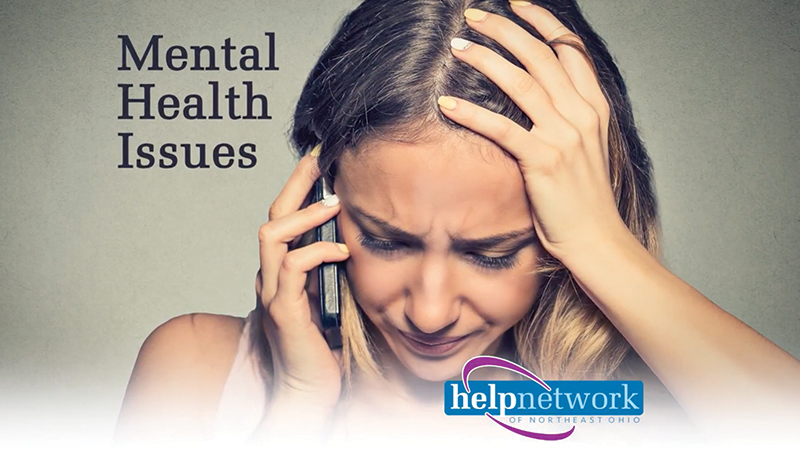 ---
Staff report
Help Network of NEO Help Is Here A by Help Network NEO
Help Network of NEO Help Is Here B by Help Network NEO
YOUNGSTOWN
HELP NETWORK SERVICES, PROGRAMS
Help Network of Northeast Ohio, formerly Help Hotline, offers a variety of emergency and nonemergency assistance programs in Mahoning, Trumbull and Columbiana counties. They are:
211 Information and Referral: A comprehensive database of community resources available 24 hours a day that can also be accessed by visiting HelpNetworkNEO.org.
B.R.I.D.G.E.S. (Building Recovery of Individual Dreams Through Education and Support): A 10-week course for mental health consumers taught by mental health consumers.
Deaf and Hearing-Impaired: Assists deaf and hearing impaired individuals via the TDD with all services listed and to contact interpreter services after hours. Hearing-impaired may also contact the Ohio Relay Services at 1-800-750-0750.
Homeless Outreach Program: The PATH (Project for Assistance in Transition from Homelessness) is a grant-funded program that provides outreach to homeless in Mahoning and Trumbull counties and attempt to link them with resources and stable housing.
Housing Opportunities Program: Provides rental assistance for up to two years to Mahoning County residents who are receiving services through agencies connected with the Mahoning County Mental Health and Recovery Board. Help Network also offers permanent and supportive housing vouchers through this program. Participants in both of these programs must be involved with the county mental health and recovery system.
Intensive Guardianship Program: For individuals in need of a guardian to oversee them. In addition, the probate court has ultimate approval of all the guardianships.
Mahoning Valley Dispute Resolution Services: A confidential, neutral and independent third-party mediation and dispute resolution service that offers an effective and economical alternative to traditional dispute resolution options like courts and law enforcement.
Payeeship Programs: Provide support to individuals who are unable to manage their income. These individuals are referred by the mental health and recovery or developmental disabilities providers for consideration.
Peer Resource and Recovery Programs: Offered at The Community Center, 1344 Fifth Ave., Youngstown, and the Peer Resource and Recovery Center, 509 Market St., East Liverpool, for individuals with severe and persistent mental illness gather and participate in programming to assist in coping with their illness.
Senior Line: Information and referral and support services for the 55 and older population of Mahoning, Trumbull and Columbiana counties.
Special Navigator for Families with Special Needs: The program offers free guidance and referral information to families that have children with special needs. Call 330-747-KIDS (5437).
Suicide and Crisis Intervention/Prevention: Help Network's hotline is for individuals contemplating suicide, or concerned friends or family members seeking help for a loved one. It is open 24 hours a day, everyday all year. Help Network is also a 24-hour crisis intervention hotline for individuals experiencing any type of crisis.
Suicide Prevention Education: Speakers are available to discuss suicide prevention at schools, groups and trainings.
Survivors of Suicide Support Group: A grief group that meets in Mahoning and Columbiana counties for families and friends who are coping with the death of a loved one due to suicide.
Victims Assistance: Immediate crisis intervention and emergency linkage to rape counselors and domestic violence professionals/shelters.
Victims of Crime Support Group: A support system in Mahoning and Columbiana counties to facilitate recovery from trauma.
Warm Line: A peer-to-peer service that specializes in helping individuals who are struggling with mental health or substance-abuse issues or know of someone who just needs someone to talk to. Services available Monday-Friday from 4 to 8 p.m. and Saturdays from 1. to 3 p.m. at 1-866-303-7337.
W.R.A.P. (Wellness Recovery Action Project): Offers assistance in the development of skills to aid in mental health consumers' recovery.
Source: Help Network of Northeast Ohio
Help Network of Northeast Ohio, formerly known as Help Hotline Crisis Center Inc., is introducing a new awareness campaign that emphasizes the range of services it offers to individuals and families in Mahoning, Trumbull and Columbiana counties.
"Help Is Here" is the campaign theme.
The campaign's goal is to create awareness of the resources offered by Help Network.
That's one of the reasons Help Hotline changed its brand name to Help Network of Northeastern Ohio last year, said Vince Brancaccio, Help Network chief executive officer.
"Right now, Help Network is known for helping people in crisis or considering suicide. But, while we not only take thousands of suicide and crisis calls annually, we work with people face to face for mental health issues, substance abuse and homelessness," Brancaccio said.
The campaign is spearheaded with two TV public service announcement commercials.
The spots have a short message in the center from Brancaccio, but feature the voice of a 6-year-old boy and the notes he puts on a refrigerator.
The little boy's opening lines are: "Dear sad person, it will be OK. Please don't hurt yourself or go away."
He assures those who are facing problems that "Help Is Here" and encourages them to contact Help Network.
The "Help Is Here" theme will be carried over to an extensive social media campaign as well as a limited amount of traditional media.
The new commercials will be seen on cable systems throughout the suburban areas of Mahoning County and parts of Columbiana County from now through the end of 2018.
More like this from vindy.com