Fried-dough paczki rises as perfect Fat Tuesday treat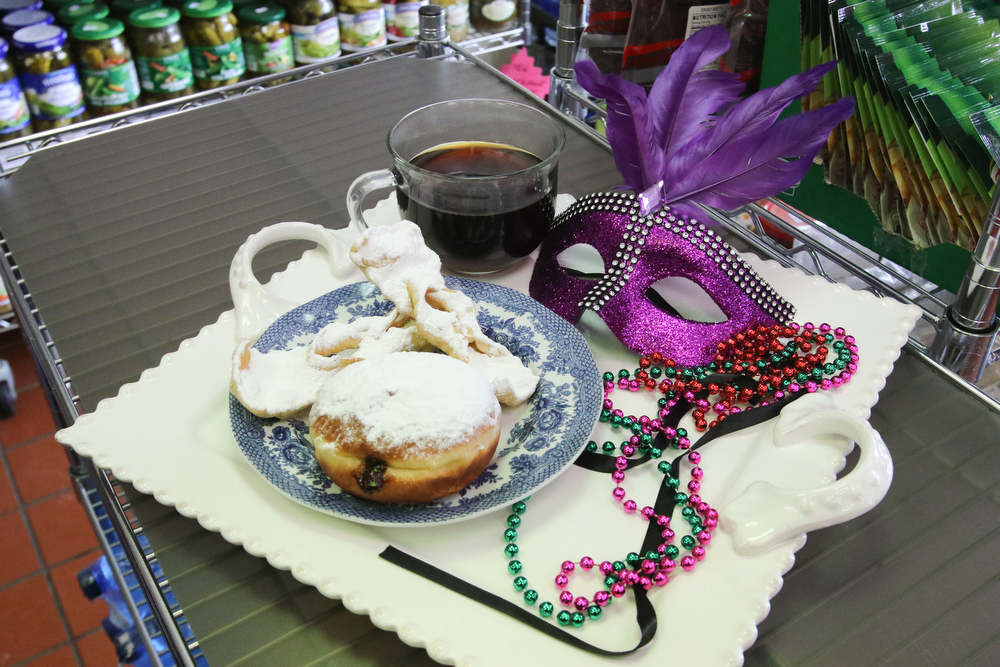 ---
By JORDYN GRZELEWSKI
jgrzelewski@vindy.com
YOUNGSTOWN
Historically in Polish culture, the days and weeks before the start of Lent brought a baking rush.
"The Lenten season is taken very seriously, and as a result the idea of celebrating Lent is a time of fasting and reflection," said Aundrea Cika, director of Polish Youngstown. "What we do is, to make it easier on yourself, you get rid of everything in the house, all the goodies."
Looking to use up sugar, fat and eggs before the fasting season, people in Poland would use these leftover ingredients to make a treat that has become a tradition in and of itself: paczki.
Paczki are deep-fried dough with sweet fillings.
Marta Mazur, owner of Krakus Polish Deli & Bakery in Boardman, explained an easy way to tell the difference between paczki and traditional Polish paczki: a little white band around the middle. Sometimes, too, Polish paczki ooze jelly, she said.
Fat Tuesday and Fat Thursday (in Eastern European culture, the day of indulgence is the Thursday before Lent) is a busy time for Krakus.
Last year, Mazur estimates the shop made 75 dozen paczki.
Krakus offers a limited number of pre-ordered paczki, and will have some available Tuesday for walk-in customers. All of the hundreds of paczki are homemade by Mazur, her family, and the shop's small staff. It's a painstaking process.
"It takes a lot of love and patience," she said.
First, you must wait for the dough to rise. Then, you form it into balls and wait for it to rise some more.
Next, the dough is fried, then filled. Multiply by several hundred.
"These are made the old-fashioned way. We do not use any preservatives in them," Mazur said. "You're getting them fresh-made that day, to hopefully be eaten that day."
Some of the available fillings are rose hip, raspberry, a type of prune filling and apricot. Some are glazed, and some are covered in powdered sugar.
Mazur's family came to the U.S. from Poland in 1981. She moved to the Youngstown area from the East Coast in 2009, and found herself missing the Polish foods that were readily available there. So, she opened Krakus in 2012.
The shop at 7050 Market St. has a small grocery section, as well as deli items, sweets and traditional Polish dishes.
Mazur explained that paczki are considered good luck in Polish culture.
"If you don't have one on Fat Thursday or Fat Tuesday, it's in God's hands," she said. "It's a fun little tradition. You can burn all your calories during Lent."
Also offering paczki is Kravitz Deli, in partnership with Polish Youngstown. On Tuesday, all three Kravitz locations (in Liberty, at the Poland library, and at Fellows Riverside Gardens) will offer paczki, other Polish foods and festivities.
The Liberty and Poland locations will open at 8 a.m., and the Mill Creek MetroParks location will open at 10 a.m. The Paczki All-Stars Polka Band will play at the Liberty restaurant from 5 to 8 p.m.
New this year is the paczki slider, which features grilled kielbasa, pickle slices, red onions, and mustard between two halves of a plain buttered paczki doughnut. The Kravitz/Polish Youngstown creation will be available at the Liberty and Poland locations.
The paczki available at Kravitz come from a popular Polish bakery in Cleveland.
"We're going to have varieties of paczki that no one else will have," Kravitz owner Jack Kravitz said, noting a popular custard-filled paczki. In all, he expects to sell 250 dozen.
Other offerings will include kielbasa, potato pancakes, pierogis, halushki and more.
"We're really going all-out Polish this year," Kravitz said.
More like this from vindy.com