Support Heart Association's goals, mission to save lives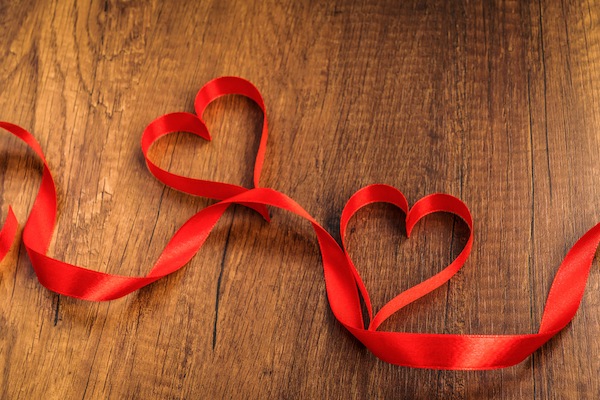 ---
Contributed article
With Valentine's Day approaching next week, the spotlight is shining brightly on the romantic and sentimental side of the human heart. But the full month of February also stands out as an opportune time to focus seriously on the life-giving side of the human heart.
Ever since former President Lyndon Baines Johnson declared the first American Heart Month in 1964, the American Heart Association has put added emphasis on heart-disease prevention each February.
That attention – coupled with heightened research and medical advances all year long – has led to a remarkable 60 percent decline in cardiovascular disease and death since Johnson's first national proclamation five decades ago.
Yet despite such gains, heart disease remains the No. 1 killer of adults in the United States, Ohio and the Mahoning Valley. As such, the importance of taking your heart seriously this month – and every month, for that matter – cannot be minimized.
In our region, heart-disease deaths have fallen dramatically over the past two decades, but the three counties in the Valley continue to rank above the national average of 165 heart-disease deaths per 100,000 population and the statewide average of 185 deaths per 100,000.
According to December 2017 data based on that formula from the U.S. Centers for Disease Control and Prevention, the rate is 239 for Trumbull County, 236 for Mahoning County and 231 for Columbiana County.
Much of the overall decline has been tied to greater awareness of risk factors and healthy behaviors. Indeed, the heart association estimates that about 80 percent of cardiac events can be prevented with education and lifestyle changes.
Leading the charge in raising awareness levels has been the AHA, including its Youngstown Metro chapter based in Boardman.
The organization plans its annual benefit Tri-County Heart Ball on Feb. 24 at the Metroplex Expo Center in Liberty. The organization deserves community support toward its goal of raising $285,000 from the event. Contact the AHA chapter in Boardman to purchase tickets for the gourmet dinner and ball. In so doing, you'll be contributing to the life-saving mission the organization carries on in February and all year long.
LIFE'S SIMPLE SEVEN
Toward helping the AHA reach its broader goal of reducing cardiovascular deaths by 20 percent by 2020, the association has compiled a checklist of preventive strategies all heart-conscious Americans should heed. The elements of its "Life's Simple Seven" list are:
Manage Blood Pressure: When your blood pressure stays within healthy ranges, you reduce the strain on your heart, arteries, and kidneys which keeps you healthier longer.
Control cholesterol: Lowing cholesterol levels greatly reduces the risk of clogged arteries, a condition that invites heart attacks and strokes.
Reduce blood sugar: High levels of glucose damage hearts, kidneys, eyes and nerves.
Get active: Daily physical activity increases the length and quality of life.
Eat better: AHA says eating a heart-healthy diet reduces cardiovascular disorders and lengthens life.
Lose weight: Reducing extra pounds reduces burdens on the heart, lungs and blood vessels.
Stop Smoking: Smokers have a much higher risk of heart disease.
Taking those seven strategies to heart will help AHA reach its ambitious 2020 goals. It also will allow many more of us to enjoy many more observances of next week's love-themed holiday of the heart.
More like this from vindy.com