Summary of police activity in Canfield and Austintown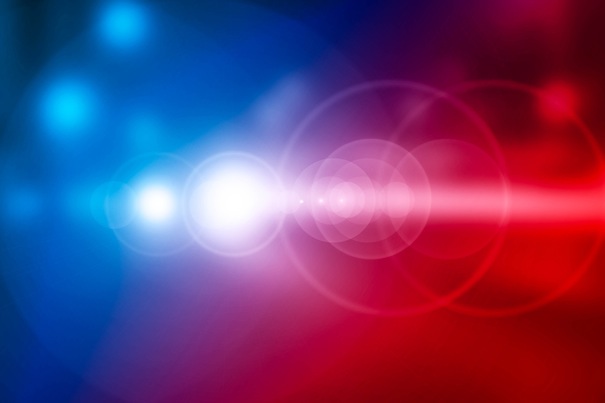 ---
A summary of recent criminal activity in Canfield and Austintown:
CANFIELD
Feb. 1
Arrest: A traffic stop on South Canfield-Niles Road led to a charge of driving under failure to reinstate his status against James Karanicolas, 29, of Ford Street, Niles.
Drugs: Police on Shields Road pulled over and charged Marc Ellington III of South Avenue, Youngstown, with drug abuse (Tramadol). Ellington, 31, also was given a minor-misdemeanor citation charging drug abuse (marijuana).
Arrest: Officers on East Main Street charged Melissa Wyckoff, 36, of Maryland Street, Northwest, Warren, with driving under suspension.
Feb. 3
Citation: Jamie Leming, 19, of Indianapolis, was cited on a charge of driving 55 mph on Fairview Avenue, which has a 35-mph speed limit.
Feb. 4
Citation: Richard Johnson, 52, of Canton, received a citation on East Main Street charging him with driving 51 mph in a 35-mph zone.
AUSTINTOWN
Feb. 1
Arrest: A traffic stop near Warwick Drive resulted in the arrest of Vincent W. Stille Jr., 62, of Rebecca Drive, Canfield. He was wanted on a Mahoning County Common Pleas Court warrant charging contempt of court.
Theft: A stolen bank card was used at a Mahoning Avenue fast-food restaurant.
Theft/criminal damaging: A Compass West Drive woman alleged her former boyfriend took her keys and money from her purse, then used a key to damage the accuser's vehicle's finish.
Weapon: Kelly N. Casto, 18, of Austintown, faced a misdemeanor charge of carrying a concealed weapon after having been accused of being at Austintown Fitch High School with a folding knife in her purse. The 12th-grader told an officer she forgot the knife was there, a police report stated.
Feb. 2
Criminal damaging: A front window to a residence in the 200 block of South Roanoke Avenue was broken.
Fraud: An Ashley Circle man found out a check of his had been cashed in California without his consent.
Feb. 3
Arrest: Warren police exchanged custody of Ashley N. Mines, 27, with Austintown authorities. Mines, of Lakeside Drive, Mineral Ridge, was wanted on a local warrant charging unauthorized use of a motor vehicle.
Drug paraphernalia: After being pulled over near Norquest Boulevard, Alexandra M. Perry, 29, was charged with possessing drug paraphernalia after police alleged Perry, of Mahoning Avenue, Austintown, had a suspected crack-cocaine pipe.
Unauthorized use of a vehicle: A man at a Mahoning Avenue motel told police his Buick Century was traded for drugs.
Drugs: Five bags of suspected cocaine were found near South Meridian Road and Mahoning Avenue, though no arrests were mentioned in the report.
Criminal damaging: Someone with a pellet gun shot and damaged a window to a home in the 6700 block of Fox Crossing Court.
Feb. 4
Arrest: Officers at a gas station in the 1100 block of North Canfield-Niles Road took into custody Ross M. Vaughn, 31, of Lincoln Avenue, Mineral Ridge, who was wanted on a Mahoning County Common Pleas Court felony warrant charging him with escape.
Drugs: A traffic stop near North Four Mile Run and Hendricks roads led to the arrest of Nathaniel Austin Jr., 29, of Idora Avenue, Youngstown, on charges of drug abuse and trafficking in marijuana. Found were a large mason jar with 18 individually wrapped bags of suspected marijuana in a book bag and one pill in Austin's pocket that was determined to be Tramadol, a narcotic commonly used to treat moderate to severe pain, for which he had no prescription, authorities alleged.
Fraud: A Stanford Avenue woman discovered $347 worth of unauthorized online charges to her credit card.
Theft: A Sony PlayStation 4 game system and console were stolen from the J.C. Penney store, 6000 Mahoning Ave.
Drugs: While investigating a vehicular accident near Kirk Road, officers issued a summons to Anthony J. Combis, 21, of Tam-o-Shanter Drive, Poland, after saying he handed an officer a bag of suspected marijuana.
Feb. 5
Theft: Someone reportedly stole cigarettes from Walmart, 6001 Mahoning Ave.
Theft: Stacey M. Little, 46, of Madison Street, Campbell, was charged in the theft of $239 worth of children's toys and men's jeans from Walmart.
Theft: A battery and a catalytic converter were removed from a vehicle that belongs to Bezac Equipment Co., 3721 Mahoning Ave.
Theft: Police charged Rachel M. Peterson, 19, of Scott Street, Newton Falls, and Jonathan M. Stratakis, 20, of Riverview Avenue, Newton Falls, with theft and complicity to theft, respectively, after four packs of cigarettes were taken from Walmart. Stratakis acted as a lookout while Peterson committed the theft, a report showed.
More like this from vindy.com