YSUF/YBI announce partnership with startup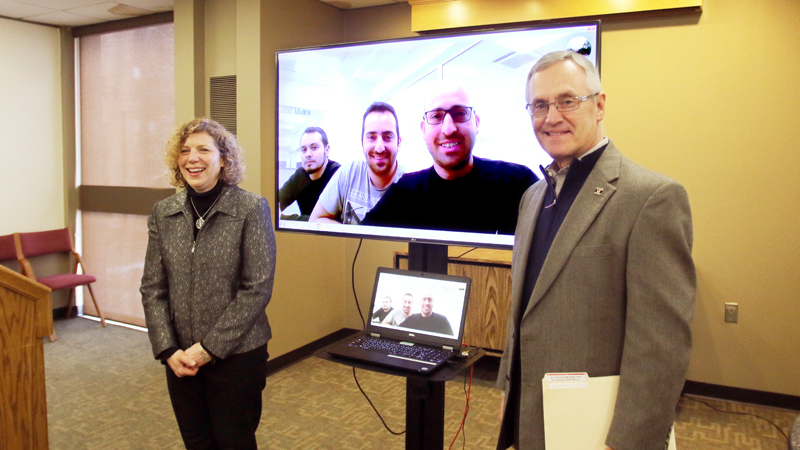 ---
By Kalea Hall
YOUNGSTOWN
A partnership between Youngstown State University Foundation and PrintSYSt, an Israeli tech startup, is just the latest collaboration to come out of a trip YSU and Youngstown Business Incubator officials made to Israel.
"We look forward to bringing PrintSYSt's state-of-the-art technology right here to Youngstown," YSU President Jim Tressel said. "I think everyone knows that additive manufacturing is certainly a big part of the future."
PrintSYSt has patented an application that helps users find out if they can 3-D print an item and how much it would cost to print it.
"Using artificial intelligence and machine-learning patented technologies, PrintSYSt developed a one-button, 3-D printing solution to enable intuitive user experience that bridges the gap between users and the complex 3-D printing process," said Itamar Yona, chief executive and founder of the startup.
Anyone is able to use PrintSYSt. It's available on YBI's website at http://ybi.org/.
PrintSYSt was one of the companies discovered during a trip to Israel in 2017 attended by Tressel, Brett Conner, YSU director of Advanced Manufacturing and Workforce Initiatives and associate professor of mechanical and industrial engineering, and Barb Ewing, CEO of YBI.
"He has solved a true problem," Ewing said of Yona's technology.
The trip to Israel also brought the president of Western Galilee College, Dov Dvir, to Youngstown to sign a memorandum of understanding for a variety of educational collaborations with YSU. Last fall, YBI and The Junction, a business accelerator in Israel, launched the Israel-YBI Collaborative.
In March, 10 YSU criminal-justice majors and 10 nursing majors will travel to Israel to visit prisons and medical facilities.
The partnerships help to build a larger ecosystem of 3-D printing resources here in the Mahoning Valley. The three drivers of that ecosystem are YBI, YSU and America Makes, the National Additive Manufacturing Innovation Institute.
PrintSYSt will have webinars at 9 a.m. Friday and Feb. 16. For information, go to ybi.org.
More like this from vindy.com