Summary of recent criminal activity in Hubbard, Liberty, Girard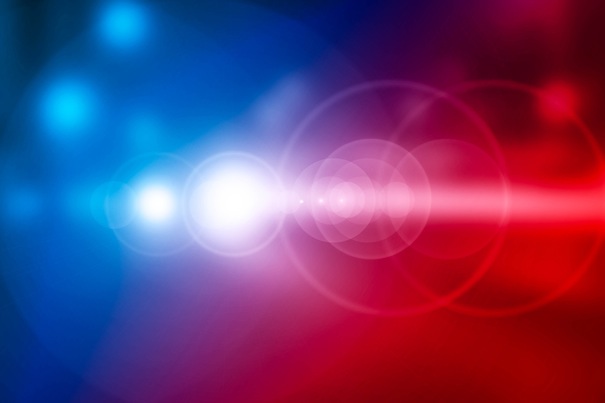 ---
A summary of recent criminal activity in Hubbard, Liberty, Girard
HUBBARD
Jan. 25
Arrest: Police picked up a 12-year-old Hubbard girl at her residence after ascertaining she was wanted on a detainer from Trumbull County Juvenile Court.
Possible theft: Officers investigated a claim that a nurse for an Elmwood Drive care facility may have failed to follow proper protocol in documenting her use of drug dosages dispensed.
Jan. 26
Weapon: A traffic stop on East Liberty Street resulted in charges of improper handling of a firearm in a motor vehicle and being a convicted felon with a firearm against Wendell C. Caldwell, 47, of West Liberty Street, Hubbard, after police said they found a .22-caliber handgun in his vehicle. Caldwell also was wanted on a warrant from the FBI's Cleveland office charging him with attempted possession with intent to distribute cocaine.
Jan. 30
Theft: A man reportedly stole $25 worth of electrical outlets from Handyman Hardware, 35 S. Main St.
Jan. 31
Drugs: Jason E. Clark of West Liberty Street, Hubbard, was pulled over near Wheeler Avenue and charged with possessing drug paraphernalia and cocaine after authorities alleged having found a small bindle with what appeared to be crack cocaine, a drink lid containing a white powdery residue and a suspected crack pipe. Clark, 38, also was wanted on a felony-theft warrant.
LIBERTY
Jan. 26
Arrest: Authorities apprehended Ceyanie D. Dubose, 41, of Norwood Avenue, Youngstown, then charged him with failure to comply with police, resisting arrest and being a fugitive from justice after reportedly having tried to pull him over near Hadley Avenue. Dubose, who also was wanted on warrants from Mahoning and Geauga counties, led officers on brief vehicular and foot pursuits before they had to subdue him with a stun gun just before his arrest, a report stated.
Theft: A woman discovered her purse missing while she shopped at a Goldie Road big-box store.
Jan. 27
Burglary: A woman returned to her Marla Lane residence to discover a bedroom window had been opened. Police recovered a smartphone and a baseball cap.
Jan. 28
Arrest: Authorities responded to an unknown problem in the 500 block of Gypsy Lane, where they arrested Raymond Danzey, 26, after learning that the Berea man was wanted on a warrant accusing him of failing to appear in Niles Municipal Court.
Arrest: A traffic stop in the 4500 block of Belmont Avenue resulted in Andrew McDermott's arrest on charges of operating a vehicle impaired and reckless operation of a motor vehicle. McDermott, 28, of Berlin Center, registered a 0.173 blood-alcohol content, which is more than double Ohio's 0.08 legal intoxication limit, a report showed.
Criminal damaging: A Louise Lane woman noticed a passenger-side tire on her car had been slashed.
Jan. 29
Arrest: Officers responded to a vehicle in a ditch in the 4900 block of Belmont Avenue, then charged Anthony J. Major, 44, of Oriel-Rodgers Road, Girard, with operating a vehicle impaired and leaving the scene of an accident.
Assault: A Logan Gate Road woman told police three people had assaulted her, including one who reportedly grabbed the accuser by the throat.
Jan. 30
Possible scam: A Santa Monica Drive woman who was expecting a United Parcel Service package reported a caller advised her to go to the local Walmart store, then send $150 to another Walmart location before being able to pick up the package.
Theft: A company-owned pickup truck was stolen from Vacqua Industrial Services LLC, 10 Utah Ave.
Theft: A worker for a Belmont Avenue fast-food restaurant discovered a drawer had come up short by an undisclosed sum of money.
Jan. 31
Arrest: Police near Townsend Avenue pulled over and took John W. Griffiths, 35, of Overbrook Avenue, Liberty, into custody. He was wanted on an outstanding Girard Municipal Court warrant.
Theft: An elderly Overbrook Avenue woman discovered numerous unauthorized withdrawals had been made from her credit-union account.
GIRARD
Jan. 27
Arrest: Vienna police transferred custody of Gregory Williams, 25, to Girard police. Williams, of Warren-Sharon Road, Brookfield, was wanted on a Girard Municipal Court warrant charging assault and disorderly conduct.
Trespassing: A man told police a man about age 40 in a brown coat tried to open a door to his mother's Gary Avenue residence.
Jan. 28
Criminal mischief: A rear garage window was smashed in the 500 block of North Ward Avenue.
Arrest: Officers took into custody Dawna M. Sheely, 27, of South Elruth Court, Girard, who was wanted on a city warrant.
Aggravated menacing: A South Elruth Court man said he received threats that made mention of a handgun.
Jan. 29
Domestic violence: A 12-year-old Girard boy was charged with the crime after his mother alleged that during an argument related to household chores, the boy kicked her right shoulder and arm.
Criminal mischief: A man discovered two rear windows broken on a piece of property he owns in the 300 block of Hazel Street.
Criminal mischief: A large rock apparently was used to damage a window screen to a home in the 700 block of North St. Clair Avenue.
Jan. 30
Drugs: While responding to a possible domestic-violence situation on South Randolph Avenue, officers charged Cody J. Askey, 21, of South Randolph, Girard, with drug abuse after alleging Askey had in his car a bag containing about 1.72 grams of suspected marijuana.
Burglary: To a home in the 400 block of Illinois Avenue before a homeowner reportedly found a kitchen door ajar. A $150 electronic tablet was missing.
Jan. 31
Theft: A Plymouth Avenue woman found out her stolen debit card had been used to make $162 worth of fraudulent withdrawals and purchases.
Theft: Two people reported a cellphone stolen while they were in a South Market Street building.
Feb. 1
Theft: Sylvia A. Day, 57, of Church Hill Road, Girard, was charged with stealing about $40 worth of coffee, air fresheners and aspirin from Dollar General, 501 Church Hill Road.
Assault: After responding to a possible domestic-violence situation at a Church Hill Road apartment, authorities charged Charles E. Maurer, 44, of Church Hill, Girard, and Michael Bansberg, 23, of Overbrook Avenue, Youngstown, with assault and disorderly conduct. A woman alleged Maurer threw and hit her with two beer cans during a verbal altercation; also, an officer alleged having seen Bansberg choking Maurer in an unprovoked attack.
Arrest: Police were dispatched to the Mahoning County jail to take custody of Michelle Preston-Curry of Anoka Lane, Youngstown. Preston-Curry, 47, was wanted on a Girard warrant.
More like this from vindy.com