Summary of police activity in Canfield and Austintown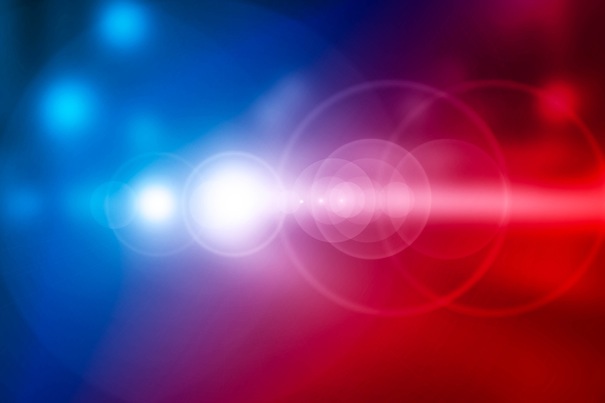 ---
CANFIELD
Jan. 25
Citation: A 17-year-old Youngstown boy was given a minor-misdemeanor citation charging drug abuse after officials with Mahoning County Career & Technical Center, 7300 N. Palmyra Road, alleged he had an odor of suspected marijuana.
Jan. 27
Summons: Michael Westhead, 31, of Baldwin Street, Youngstown, was handed a summons on East Main Street charging him with failure to reinstate his driving status.
Summons: A traffic stop on West Main Street resulted in a summons charging Alison Hanson, 45, of Cambridge, Ohio, with driving under suspension.
AUSTINTOWN
Jan. 24
Arrest: Police picked up Daniel L. Allmon, 28, at his Compass West Drive apartment upon discovering the Austintown man was wanted on an Austintown Area Court warrant.
Jan. 25
Scam: A South Canfield-Niles Road resident told police of being scammed regarding serving on jury duty.
Jan. 26
Theft: A man and a woman reportedly stole cigarette lighters from Country Fair, 1143 N. Canfield-Niles Road.
Harassment: A Kirk Road woman said she's received unwanted text messages.
Theft: A 17-year-old Austintown boy was accused in a shoplifting situation at Walmart, 6001 Mahoning Ave.
Menacing: Two Austintown Fitch High School students reportedly threatened to fight each other.
Theft: A Wyndclift Circle resident reported having been scammed while trying to buy a new car.
Jan. 27
Assault: A man reported having been punched about four times during a fight in a Mahoning Avenue restaurant.
Criminal damaging: A bathroom door was damaged at a Mahoning Avenue laundry facility.
Drugs: A traffic stop in the 4200 block of Mahoning Avenue led to the arrests of Jerome F. Prieto, 30, of Kendis Circle, Youngstown, on one felony count each of drug abuse and marijuana possession, along with Javonna L. Flakes, 26, of Burkey Road, Austintown, on charges of drug abuse (cocaine) and marijuana possession. Found in the vehicle was a bag containing 456 grams of suspected marijuana, two bags that each contained 9 and 13 grams of suspected marijuana, five over-the-counter pills for which no prescription was produced and a bag of suspected cocaine on Flakes' person, authorities alleged.
Theft: Someone in the 400 block of South Raccoon Road removed a chain saw and a compound bow from a vehicle.
Identity theft: A Westchester Drive man found out a false income-tax return had been filed in his name.
Jan. 28
Counterfeit: A woman reportedly passed a phony $100 bill at Marc's, 4755 Mahoning Ave.
Drugs: Authorities just off Mahoning Avenue pulled over and charged Chelsea L. Morris, 29, with drug abuse (heroin) and possessing drug-abuse instruments after alleging Morris, of South Beverly Avenue, Austintown, had a hypodermic syringe that contained a dark fluid consistent with suspected heroin.
Theft: A 12-inch pizza was stolen from Belleria Pizzeria, 5628 Mahoning Ave.
Jan. 29
Arrest: Michael P. Riley, 39, who listed addresses on Beechcrest Drive in Austintown and Ayrshire Drive in Youngstown, was taken into custody at the Beechcrest Drive residence when police learned he was wanted on an Austintown Area Court warrant.
Trespassing: Authorities answered a call about a man asleep in a Mahoning Avenue business that was closed before charging Ronald J. Linden, 50, of John Street, Struthers, with criminal trespassing. Linden was in the building in violation of a trespassing warning he had been issued last September, police said.
Jan. 30
Arrest: While conducting a welfare check at a Westminster Avenue apartment, authorities took Brian P. Stout, 37, of Westminster, Austintown, into custody. He was wanted on a Niles Municipal Court warrant.
Drugs: Police near South Meridian Road pulled over then charged Karissa E. Kulcsar of Oregon Avenue, Youngstown, with drug abuse (heroin), falsification and possessing drug-abuse instruments and drug paraphernalia after alleging she had two bindles of suspected heroin, a suspected crack-cocaine pipe, two spoons with burn marks common in drug use and a bag containing four hypodermic needles. Kulcsar, 33, also provided a false name and date of birth, a report showed.
Arrest: Officers responded to a likely drug overdose at a Staatz Drive residence, where they took into custody Stephen P. Medved, 48, of Staatz, Austintown, who was wanted on an Austintown Area Court warrant accusing him of failing to appear on a probation-violation charge.
Arrest: A traffic stop in the 3500 block of Mahoning Avenue led to Kiwan R. Warren-Herod's arrest. Warren-Herod, 21, of Oxford Street, Youngstown, was wanted on a warrant accusing him of failing to appear in Youngstown Municipal Court.
More like this from vindy.com