Art club decorates Akron Children's for the holidays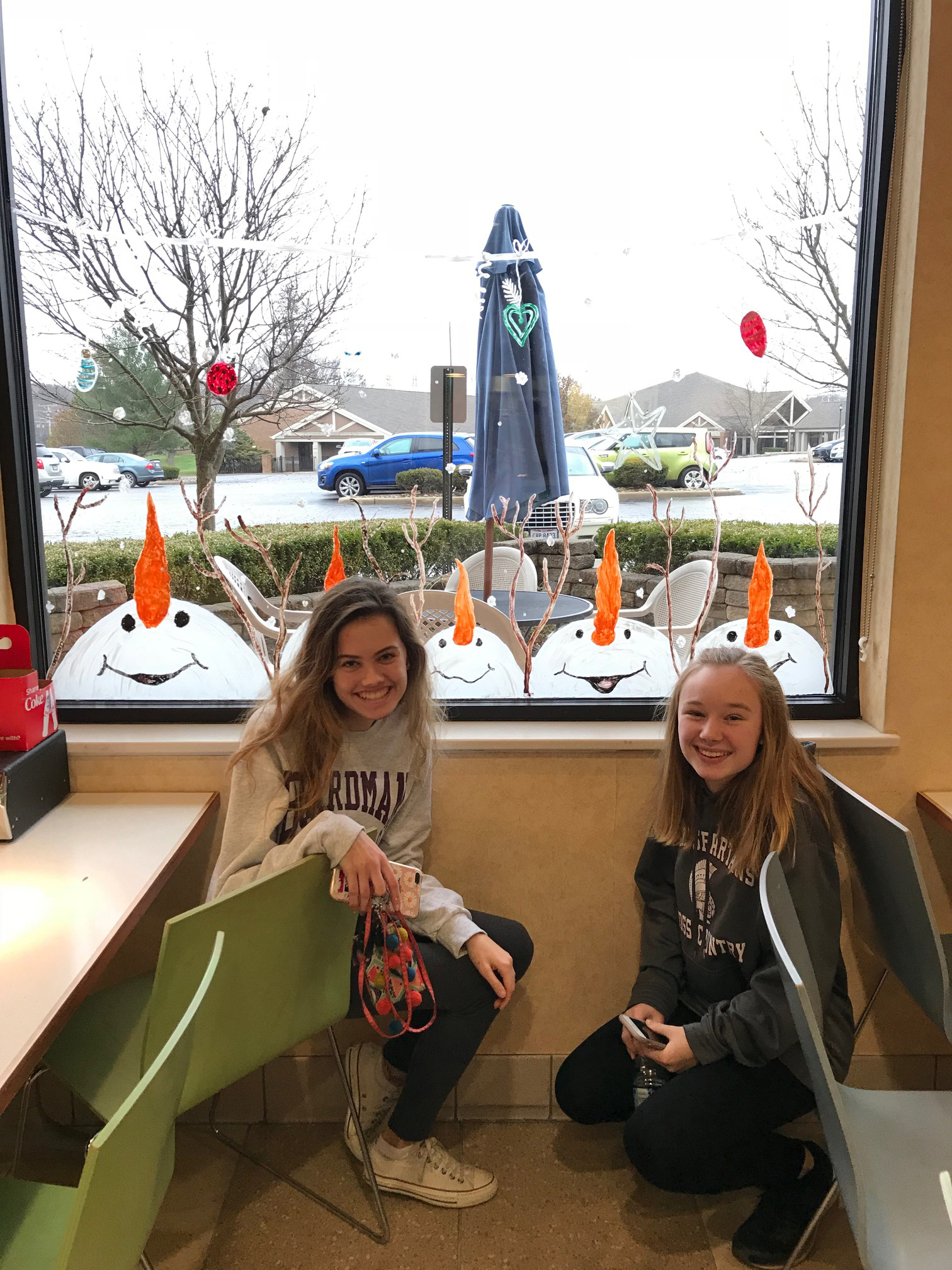 ---
By JESSICA HARKER
Boardman High School students traveled to Akron Children's Hospital's Beeghly campus to decorate the windows for the holiday season.
Art teacher Amanda Bero organized the students to continue this holiday tradition.
More than a dozen students, along with Bero, traveled to the campus on Dec. 1 from 9:30 a.m. until 12 p.m., donating their time to decorate the building's windows.
"Students will break out the paints and volunteer their time to transform the hospital windows into colorful scenes with snowmen, and reindeer and holiday cupcakes," said Amy Radinovic, Boardman Communication Coordinator.
This year, the art club at Boardman decided to decorate each window depicting scenes from a different winter holiday.
Students painted windows dedicated to Christmas, Hanukkah, Kwanza, Diwali and other general winter themes.
"My art students just love to volunteer at Akron Children's. In fact, a few students joined the art club with this particular project in mind," Bero said.
Radinovic said students got to pick how they wanted their window to be designed, keeping the difficulties of the medium in mind.
"Painting on windows can be difficult because the paint is transparent and wipes off. Additionally, students are working on a much larger scale than they normally do," Radinovic said.
The images will be on display throughout the holiday season at Akron Children's.
More like this from vindy.com