Angels for Animals' 'most phenomenal' antiques sale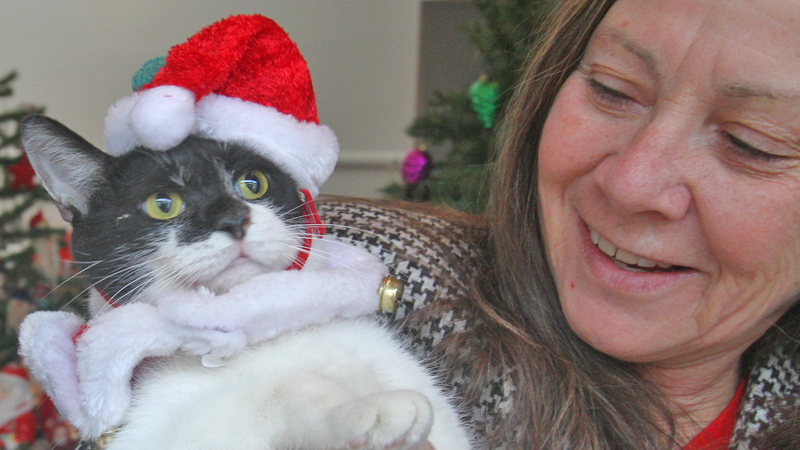 ---
By JUSTIN DENNIS
jdennis@vindy.com
CANFIELD
Collectors know the names: Waterford crystal; Hickory White and Daystrom furniture; Mikasa china; Dooney & Bourke purses; and Bulova clocks, to name a few.
For many pieces among the mountains of brand-name collectible treasures on sale during Angels for Animals' antiques sale this weekend, it's likely the first time they've been seen in public for years.
Shelter patrons donate the stock sold during the annual early December sale, said Diane Less, director of the West South Range Road facility. She said the sale raises between $10,000 and $25,000 each year, but she expects to break that record this year.
"The public is really generous with their stuff. ... We have to turn it into cash to be able to use it for the animals, so it's a great way for you to get a great bargain on a lot of stuff," she said. "This is the most phenomenal stuff we've ever had."
Two handcrafted children's pedal cars – one modeled after an airplane, another after an old-fashion race car – are separated by tables featuring at least 64 feet of jewelry pieces ranging from costume to sterling silver and semiprecious stone and a "gigantic"
collection of Star Wars and superhero toys, much of which is still in the box.
Donors gave several "huge" jewelry collections for the shelter to sell. The aforementioned toys all came from one collector. One woman donated more than 50 Royal Doulton ceramic "character mugs," on display in a curio cabinet that's one of the many furniture pieces up for grabs.
It's all at garage-sale pricing – a like-new Hickory White entertainment center valued at about $10,000 is going for only $750, said volunteer Mickey Cope-Weaver, the shelter's resident antiques expert. She pointed to patrons' generosity in two brand-new Dooney & Bourke purses up for sale this weekend. The donors said they'd rather give them to the shelter than sell them online, she said.
"To put them on eBay is one thing, but to donate them to this and help this cause is more important to us," those donors told Cope-Weaver. "That's the mentality of what I call our 'patron angels.' They get what Diane is trying to do."
Proceeds from the annual sale cover the shelter's about $2 million operating
budget. Less estimated the shelter tends to about 17,000 animals each year – more than at all Mahoning, Trumbull and Columbiana shelters combined. About 1,200 cats were left at the shelter in just the past three months, and she estimates their care at an additional $200,000.
"It's back-breaking. It's a wonderful thing to save them. It's real expensive," she said. "Our goal is to place every pet in a permanent, loving home with a financially responsible owner."
More like this from vindy.com