Marching Band shows off skills for Parent Preview Night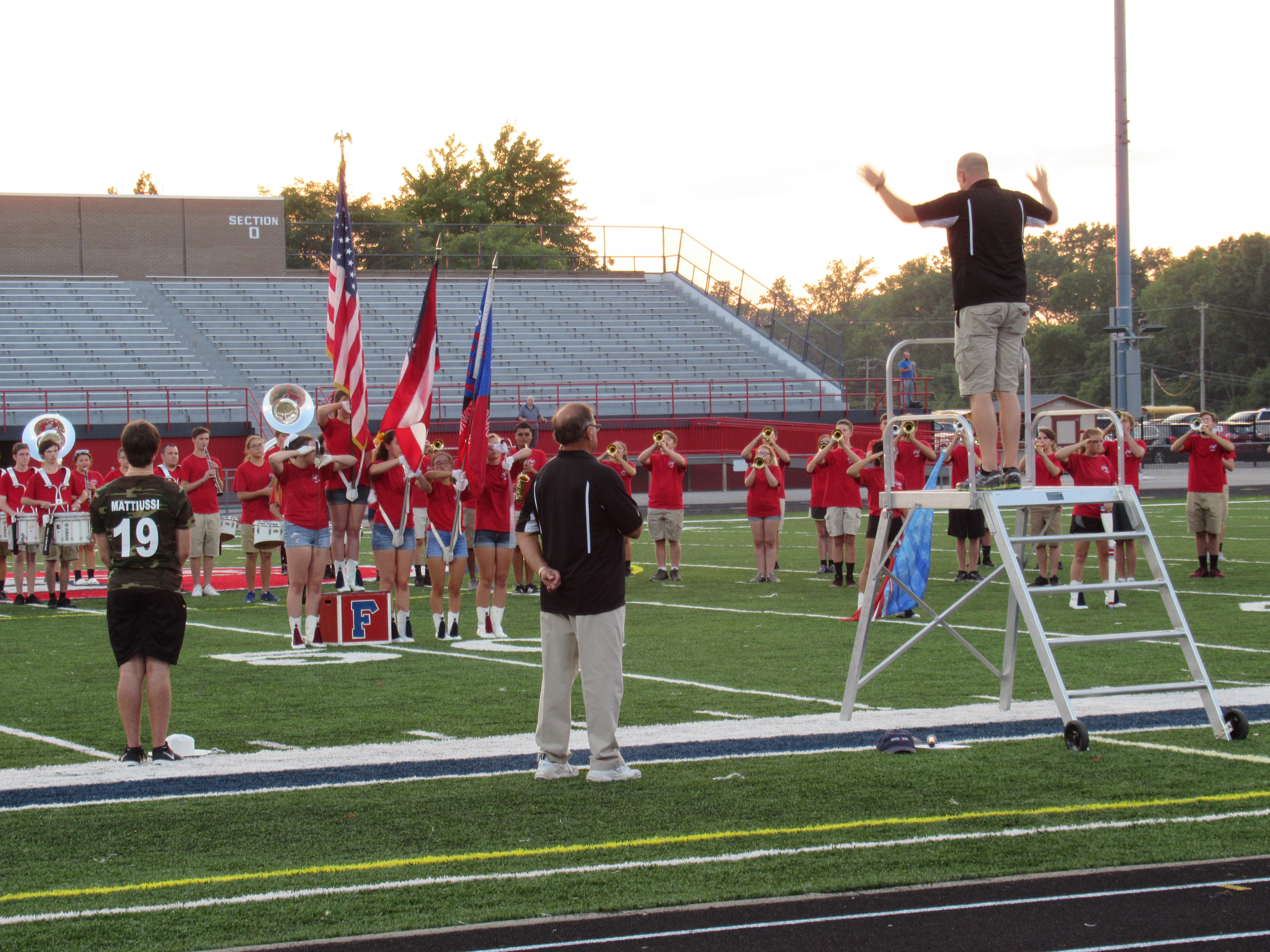 ---
By JESSICA HARKER
After a summer of work the Austintown Marching Band showed off their skills for the first time at Parent Preview Night on Aug. 23.
"They worked hard all summer, and you can tell," said Wes O'Connor, the Austintown band director.
The marching band played the foot ball field following a freshman football scrimmage against Hudson High School.
The band played their first show, a medley of World War I songs, which was designed by senior Drum Major Nick Matussi.
As the band played they formed the letters in WWI to tribute the war and the veterans who fought in it.
"The students put in their all, and so did that band parents, everyone is doing everything they can to make sure we have a good year," O'Connor said.
Students also performed their second show, which included the New Colonial March and other songs that fit the military band's theme.
Along with both shows the band played the national anthem and the Fitch's fight song for those gathered.
During the event, O'Connor thanked the band parents association for donating so much time to the students.
"We wouldn't have nearly as much success without their hard work," O'Connor said, "The band parents are the back bone of the band."
After the show a free cook out was put on for band children and their families.
The cook out was organized by the Band Parents Association and all parents were encouraged to bring a dish for the event.
Preview Night was set a week before the start of Austintown school's August 28.
The first football game, an away game versus Hudson High School, was set for the day after the event.
For more information about the Austintown Marching Band go to www.afband.org.
More like this from vindy.com