Family coloring competition is a tradition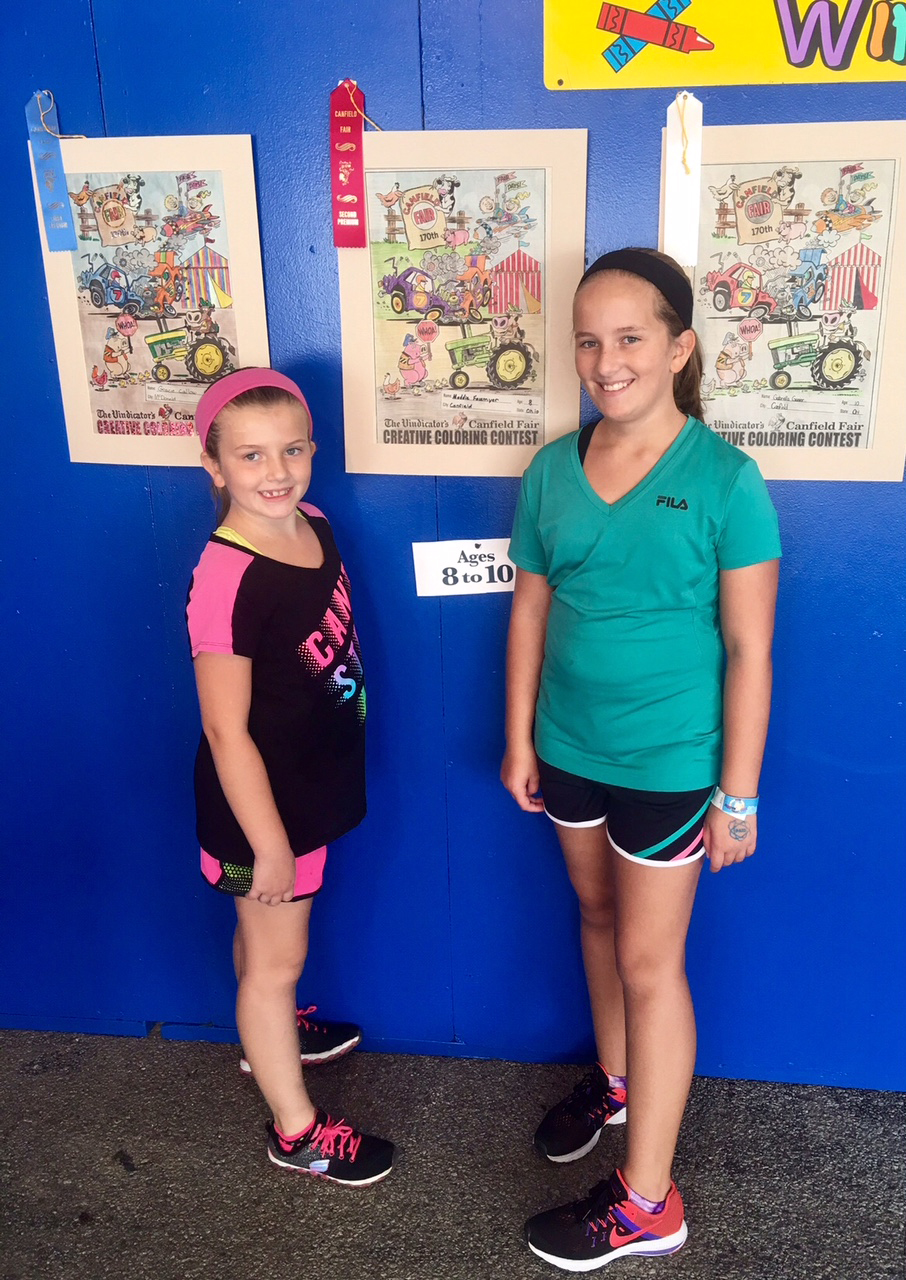 ---
By JESSICA HARKER
jharker@vindy.com
According to Gregory Facemyer, participating in local coloring competitions is a family tradition.
Facemyers two daughters, Elisabeth, currently age 13, and Maddie, currently age 10, have won the Vindicators Color Contest multiple years.
"It's a good family bonding experience," Facemyer said. "We do it all together."
Elisabeth and Maddie have both won the competition, in different places, three times.
Facemyer said that the idea came because when he was their age he also entered coloring competitions.
"When I was a kid I would enter the competition at Hills Department Store, and, like them, I won every year," Facemyer said.
So when he saw an ad for the coloring competition in the newspaper when they were younger, he thought it would be a good idea.
They have been involved ever since.
Along with the pride of winning and the fun time spent with family, Facemyer said that part of the motivation for his daughters was the prizes.
"They often get gift cards for Best Buy, along with free admission to the fair and a T-shirt, so there's always that," he said.
Though, he continued, when he was competing in coloring competitions the top prize was $10.
"Inflation has gotten them a better deal," he said, laughing.
Though Elisabeth is now too old to enter, Facemyer said that she still colors the picture to spend time with her family.
The family still enters the competition every year, each of them coloring a page.
More like this from vindy.com