SBA chief Linda McMahon speaks at chamber's Salute to Business event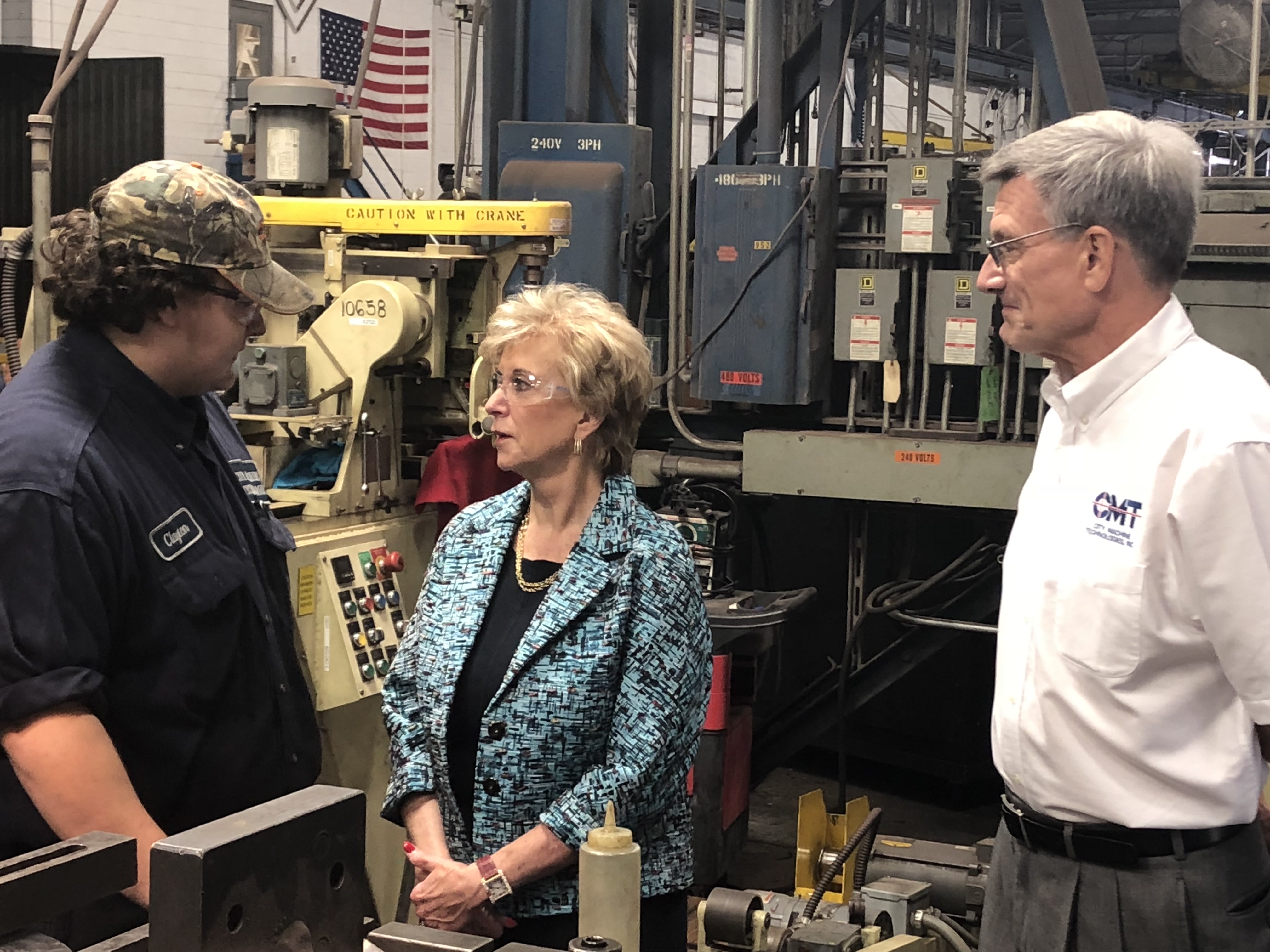 ---
BOARDMAN — Hundreds of people affiliated with the local business community this morning heard from U.S. Small Business Administration Administrator Linda McMahon.
McMahon, a former executive in the wrestling industry and current Cabinet member in the Trump administration, was the keynote speaker at the Youngstown/Warren Regional Chamber's Salute To Business event at Mr. Anthony's.
McMahon touted what she described as record levels of optimism among America's 30 million small businesses, attributing it to President Trump's policies.
"What's the source of all this optimism? I think a lot of it is what small businesses see in Washington," she said.
Specifically, she touted Trump's policies rolling back regulations for businesses, tax cuts he signed into law, and workforce development initiatives his administration has started.
"All of these initiatives - tax cuts, regulatory reform, workforce development - really have just one goal: That's helping small businesses grow and thrive," she said.
McMahon also singled out the success of one local small business, Youngstown-based City Machine Technologies Inc., which this summer was Ohio's representative in a Made in America showcase at the White House.
CMT founder Mike Kovach introduced McMahon and said the SBA was instrumental in helping him start his business in 1985.
McMahon is visiting CMT today.
More like this from vindy.com