Craig Campbell stays true to his roots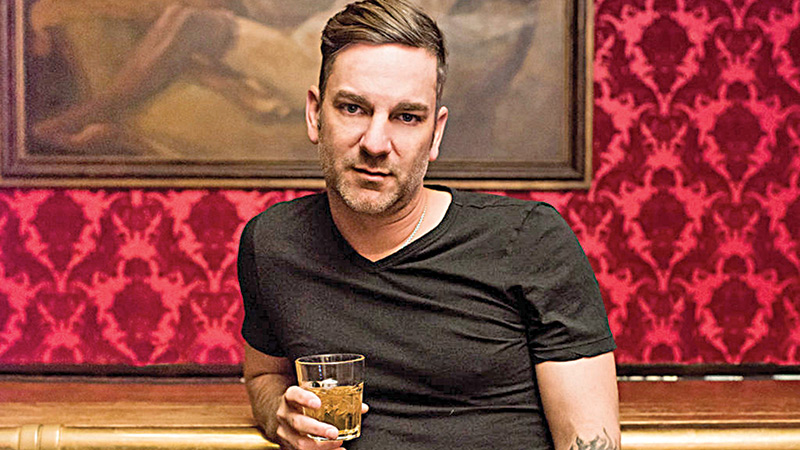 ---
Related Stories
By GUY D'ASTOLFO
CANFIELD
The Labor Day concert at the Canfield Fair is the last hurrah of summer in the Mahoning Valley, and Craig Campbell wants to send it out with a bang.
The country music artist from Georgia will be on the grandstand stage Monday evening, opening the show for Toby Keith.
Campbell has been touring solo since the June release of his new EP, "See You Try," but will hook up with Keith for a few big concerts, including Canfield.
IF YOU GO
What: Toby Keith, with Craig Campbell
When: Monday at 7 p.m.
Where: Canfield Fairgrounds grandstand
Tickets: $45, $75 and $95 at Ticketmaster.com, by phone at 800-745-3000 and at the grandstand box office inside the fairgrounds
The new release, his first in about five years, stays true to Campbell's traditional country roots while kicking up the production a notch.
It includes two prior singles – "Outskirts of Heaven" (plus an additional acoustic version) and the title cut – and four other new cuts, each of which seems destined for the charts.
In a phone interview with The Vindicator from a tour stop in Phoenix, Campbell said the EP was worth the wait, and it demonstrates his growth as an artist.
"It's more aggressive than my previous two albums," he said. "It's been five years, and as a person, an artist, a dad, I've matured. My babies are getting older, and the music business has changed. It's got the sound that I wanted."
Campbell's sure-footed style is rooted in classic country, but his delivery is firmly in the present. It's part of an evolution that's guided by experience – knowing what to leave out and what to put in.
"My first record had a lot of fiddle," he said by way of explanation. "But the second one had less, and this one has none at all. I've learned a lot about how records get made since I started, and I have added sounds that I didn't even know how to do when I made the first album. I have some new tricks now and if there are things I like, I put them in."
Campbell is always working on new music, writing songs and often collaborating with other composers, and he's already thinking ahead to releasing a full-length album in the first part of next year.
"I've got a couple of song that I'm excited for people to hear," he said.
But for now, the focus is on playing for his fans, making some new ones, and pushing the current product.
"We're going to let this ride for a while," he said.
The next single on the current release will likely be "Kids in the South," an anthem about growing up in small-town Georgia. The catchy song has a can't-miss sound.
"We got plans for that song," admitted Campbell. "It's one of my favorites. It's my story, growing up in south Georgia. It's not excluding anybody if you didn't grow up in the South. But it's just how it was where I grew up. It's autobiographical."
The song conjures up images of the steamy, rural Deep South. But Northeast Ohioans will also relate to it with lyrics like these:
"We had letters on our jackets. Yeah, that stadium, we packed it. On Friday night wasn't no place else to be."
Campbell, in fact, is no stranger to Ohio. He's played the Dusty Armadillo in Rootstown many times in his career, including a show last December.
"I love that place," he said.
He is looking forward to returning to Northeast Ohio this weekend.
"I'm ready," he said. "I love Ohio, and I know they love country music and college football. We're bringing everything we got, so expect some country music – with some stank on it."
More like this from vindy.com