Summary of recent criminal activity in Austintown and Canfield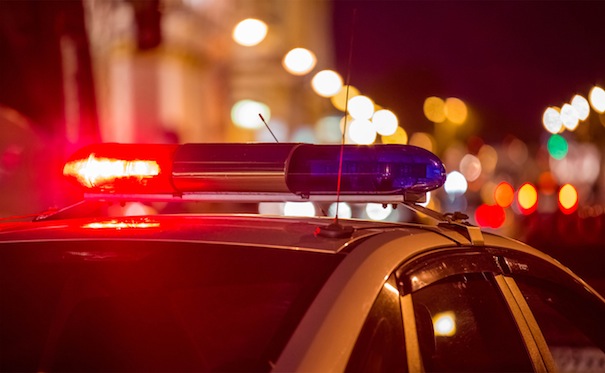 ---
POLICE CALLS
A summary of recent criminal activity in Austintown and the city of Canfield:
AUSTINTOWN
Aug. 22
Burglary: A woman reportedly entered a home in the 1200 block of Cedarwood Drive without permission.
Harassment: A Cross Drive resident reported having received unwanted text messages, apparently related to child-custody issues.
Identity fraud: A Maplecrest Drive man found unauthorized bank-account charges.
Criminal damaging: Vehicle damage was reported in the 4800 block of Westchester Drive.
Theft by deception: A Rhode Island Drive resident discovered fraudulent activity against a bank account.
Vandalism: All of the tires on a 2000 Chevrolet Camaro were slashed in the 100 block of North Kimberly Avenue.
Aug. 23
Arrest: After pulling her over on Ohltown Road, authorities took Lisa A. Hemlick, 42, into custody. Hemlick, of Niles-Cortland Road, Warren, was wanted on a Trumbull County Sheriff's Department bench warrant charging disorderly conduct.
Drugs: Two people were taken to St. Elizabeth Youngstown Hospital after a possible drug overdose in the 200 block of South Yorkshire Boulevard.
Theft: A ring was taken from a home in the 6400 block of Bay Meadow Court.
Theft: Someone stole a ticket from a slot machine at Hollywood Gaming at Mahoning Valley Race Course, 655 N. Canfield-Niles Road.
Menacing: A person reported having been threatened after a confrontation in the 1800 block of South Raccoon Road.
Theft: Natalie K. Mack, 39, of Trussit Avenue, Youngstown, was charged with bundling then intentionally failing to self-scan five men's warm-up jackets and two pairs of men's warm-up pants valued at $102 while in Walmart, 6001 Mahoning Ave.
Aug. 24
Arrest: Officers responded to a report of a vehicle in a ditch off North Four Mile Run Road before charging Monica G. Sandor of Idlewood Road, Austintown, with operating a vehicle impaired. Sandor, 21, registered a 0.146 blood-alcohol content, which exceeds Ohio's 0.08 legal intoxication limit, a report stated.
Arrest: Lordstown authorities relinquished custody of Brian J. Pence, 30, to Austintown police. Pence, of Weaver Road, Berlin Center, faced a felony inducing-panic charge, related to a reported drug overdose last January in the 1000 block of Compass West Drive, which resulted in a brief evacuation.
Menacing: Eric C. Seybert, 55, of North Main Street, Austintown, was charged with menacing after being accused of threatening someone with bodily harm last month on Westgate Boulevard.
Aug. 25
Burglary: To an apartment in the 900 block of Compass West Drive, from which a man reported medication stolen.
Drugs: A traffic stop near Mahoning Avenue and state Route 46 resulted in the arrests of Yvette A. Sonderman, 48, no address given, on a charge of possessing drug paraphernalia, as well as Carl M. Smith, 60, of Tallmadge, who was charged with possessing drug paraphernalia and drug abuse (methamphetamine). A police dog led to the discovery in their vehicle of several suspected methamphetamine pipes and a clear bag of suspected methamphetamine, a report showed.
Theft: A suspected shoplifter fled after reportedly having stolen merchandise from Walmart.
Domestic violence: Francis J. Rydarowicz, 47, of Aldrich Road, Austintown, faced a felony charge after his wife alleged that during an argument, Rydarowicz punched her face, then, a short time later in their front yard, grabbed the accuser's neck, pushed her into the road and punched her nose. The charge was elevated because of a 2016 conviction, a report showed.
Theft: A wallet was stolen from a vehicle in the 4800 block of Westchester Drive.
Aug. 26
Arrest: Police in the 2900 block of South Meridian Road handed Ryan P. Davis, 27, to Boardman authorities. Davis, of South Meridian Road, Austintown, was wanted on a domestic-violence charge from that township.
Arrests: James R. Clonch, 25, of Pembrook Drive, Austintown, and Lauren M. Ohlinger, no information provided, surrendered on warrants. Clonch was charged with falsification; Ohlinger faced charges of falsification, making false alarms and misuse of the 911 system, all misdemeanors.
Criminal mischief: Someone spray-painted part of a driveway in the 200 block of South Yorkshire Boulevard.
Recovered property: A cellphone was returned to its owner after the device had been reported stolen at a business in the 800 block of North Canfield-Niles Road.
CANFIELD
Aug. 21
Domestic violence: James Gresko, 46, of Pennsylvania Avenue, McDonald, was charged with the crime after authorities had responded to a report of possible domestic violence in the 20 block of Hilltop Avenue. Gresko also was charged with operating a vehicle impaired.
Summons: Officers on Fairground Boulevard pulled over and handed a summons to Chelsea Peterson, 28, of Spring Acres Lane, North Lima, charging her with driving under suspension. Peterson also was cited on a charge of driving 48 mph in a 25-mph zone.
Aug. 22
Citation: A traffic stop on Fairground Boulevard resulted in a minor-misdemeanor citation charging Samantha Frampton, 27, of New Garden Avenue, Salem, with traveling 41 mph in an area with a 25-mph speed limit.
Summons: Police conducting a traffic stop on North Broad Street wrote a summons charging Philip Denney, 21, of Shields Road, Canfield, with driving under suspension.
Aug. 24
Arrest: Michael Mills of East Kline Street, Girard, was arrested near U.S. Route 224 and state Route 11 after officers learned that he was wanted on a Canfield Area Court warrant. Mills, 34, also was issued a summons charging him with driving under suspension and a minor-misdemeanor citation charging possession of drug paraphernalia.
Drugs: Shaleda Whitted, 28, of Matta Avenue, Youngstown, was charged with drug abuse (marijuana) and driving under suspension after having been pulled over on East Main Street.
Aug. 25
Arrest: Authorities on West Main Street took into custody Patrick Wynn, 50, of West Boulevard, Boardman. Wynn was wanted on a warrant accusing him of failing to appear in Canfield Mayor's Court.
Aug. 26
Drug paraphernalia: Police on Lisbon Road pulled over then charged Joel Sandy, 18, of Elmwood Avenue, Youngstown, with possessing drug paraphernalia.
Aug. 27
Citation: Oscar Isaac, 61, of Winchester, Ky., was cited on a charge of driving 53 mph on a section of West Main Street with a 35-mph speed limit.
More like this from vindy.com