Warren cafe offers smoothies, wraps, salads and more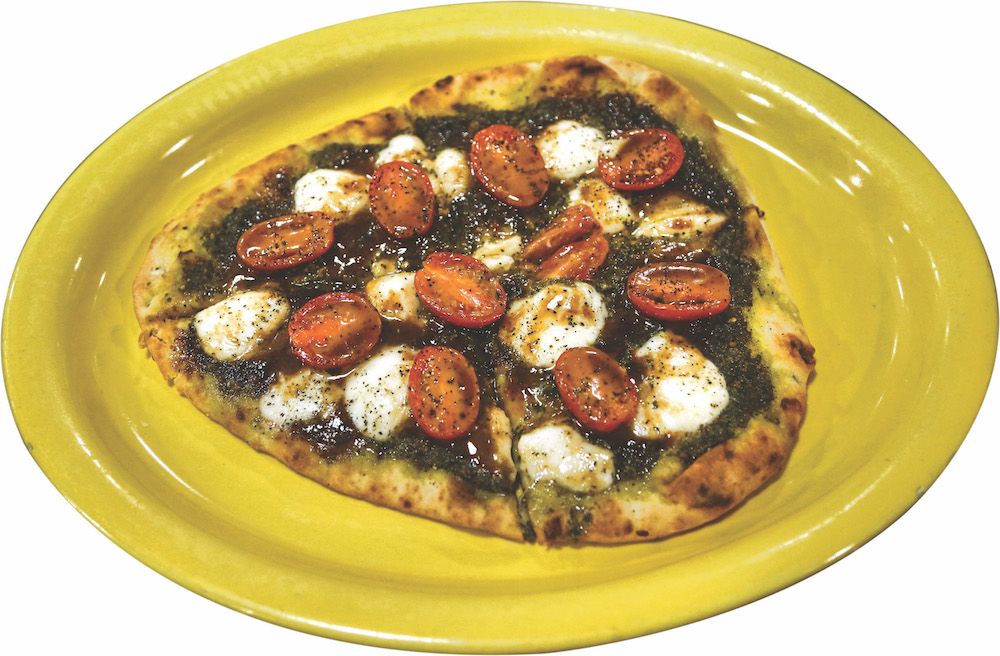 ---
By REBECCA S. NIEMINEN
WARREN
I am always on a quest for quick, healthy eats, so I was delighted by my recent discovery of a little cafe called Beautiful Whirl'd on Market Street downtown.
Beautiful Whirl'd specializes in delicious, nutritious smoothies (hence the clever name), but the menu also boasts a pleasing selection of wraps, salads, paninis and pizzas.
"We are a place where people can get delicious food that's also good for them," said Mary McNulty, who owns Beautiful Whirl'd along with Mary and Clint Elston. "When you eat here you aren't going to leave feeling guilty because you ate food that wasn't healthy."
IF YOU GO
Where: Beautiful Whirl'd, 141 W. Market St., Warren
Hours: Monday- Friday, 10 a.m. to 7 p.m.; Saturday, Noon to 7 p.m.; closed Sundays
Info: 330-989-2016
www.beautifulwhirld.com
Indeed, when you visit Beautiful Whirl'd you'll feel good not only because of the nutritious cuisine but also because of the friendly, laid-back atmosphere.
As soon as I walked through the doors, I noticed an amiable, artsy vibe. Colorful contemporary artwork (much of it for sale) lined the walls, indie music played on the sound system and the staff was welcoming and helpful.
I decided immediately that I liked the place, but then I tasted the food – and wow! I also decided I was destined to become a repeat customer.
First to please my palate was the strawberry salad ($6.49). This lovely dish features organic mixed greens, sliced strawberries, honey infused goat cheese, chunks of grilled chicken, chopped pecans and balsamic dressing.
The goat cheese was remarkably sweet and creamy with the faintest hint of honey. It blended beautifully with the sweet strawberries, crunchy pecans, wholesome chunks of chicken and fresh greens. The balsamic dressing ranks as probably the best I have ever tasted. This salad deserves an A+ rating, and I will definitely order it again.
Beautiful Whirl'd also offers a blueberry Cobb salad with organic greens, blueberries, sunflower kernels, bleu cheese, couscous, grilled chicken and blueberry chipotle vinaigrette ($6.49).
The Granny's spring salad includes organic greens, tart green apples, dried cherries, bleu cheese, pecans, grilled chicken and balsamic dressing ($5.99). The avocado BLT salad consists of organic greens, bacon, grilled chicken, grape tomatoes, cheddar cheese, red onions, avocado and ranch dressing ($8.49).
Along with my strawberry salad I sampled a garden veggie panini. This scrumptious sandwich is bursting with creole roasted carrots, broccoli, cauliflower, tomatoes and celery smothered in cream cheese, provolone and ranch dressing ($7.49 whole, $4.99 half). What a delectable blend of tastes and textures. It's definitely a must-have.
Other popular paninis include the curry tuna melt, which features curry tuna salad, Swiss cheese, peppers and tomatoes ($7.49 whole, $4.99 half); the four-cheese grilled cheese, with provolone, cheddar, cream cheese and Swiss ($5.59 whole, $3.49 half); and the chicken caprese, with pesto, tomatoes, chicken, fresh milk mozzarella and balsamic vinaigrette ($7.99 whole, $4.49 half).
"Our menu mostly stays the same, although we do offer soups during fall and winter," McNulty said. "We also offer specials where you can order a salad and half a sandwich and a small smoothie."
Speaking of smoothies, you simply can't visit Beautiful Whirl'd without trying one. I sampled the best-selling Matcha Mango. This yummy delight promises to boost your immune system, improve your mood and reduce stress with the help of matcha (powdered green tea leaves) green tea, mangos and peaches. It tastes so good you'll forget it's health food.
Other smoothies on the menu include the beet berry, an awesome concoction of apples, bananas, beets, blueberries, carrots, celery, pineapple and ginger; the peanut butter banana, with a healthy blend of peanut butter powder, almond milk and bananas; the strawberry banana, which is another best-seller that boasts strawberries, bananas and organic apple juice; and the kale avocado, with pineapples, apples, coconut, kale and banana.
Smoothies are $4.99 small, $5.99 medium, $6.99 large. All smoothies contain Greek yogurt and honey.
In addition to paninis, smoothies and salads, patrons are sometimes surprised to learn Beautiful Whirl'd offers Naan pizzas. I ordered a Margherita pizza ($7.99) with pesto, tomatoes, fresh milk mozzarella and balsamic vinaigrette. The crisp, chewy Naan, the creamy mozzarella, delicate pesto and tangy tomatoes create a savory and satisfying entree.
If you're not in the mood for tomatoes and basil, try a garden veggie Naan pizza or a chicken bacon ranch Naan pizza (both $7.99).
Tea enthusiasts frequent Beautiful Whirl'd for its bubble tea. This Taiwanese tea-based drink was invented in Taichung in the 1980s. The menu includes a fruity matcha bubble tea, a Chai bubble tea and a matcha milk bubble tea.
Although it didn't take me long to fall in love with the food and atmosphere of Beautiful Whirl'd, I was further impressed to learn of its eco-friendly stance.
"We recycle everything and use compostable cups and to-go items," McNulty said. "We also try to buy local produce as much as possible, and Mary and Clint have a garden where they grow some of the produce we use here."
Beautiful Whirl'd also has a small retail store where local artisans sell a variety of handmaid goods – everything from jewelry, to soap, to candles, to essential oils.
"Sometimes people shy away from downtown Warren because they think nothing is going on here, but there's been a lot of revitalization," McNulty said. "They also sometimes shy away because they worry about parking, but we recently purchased 10 parking spaces beside Grohl Alley. We do a lot of carryout, but we also encourage customers to dine in."
Beautiful Whirl'd opened in 2016 and is located on Courthouse Square.
More like this from vindy.com