Spartans get shot at success through United Way program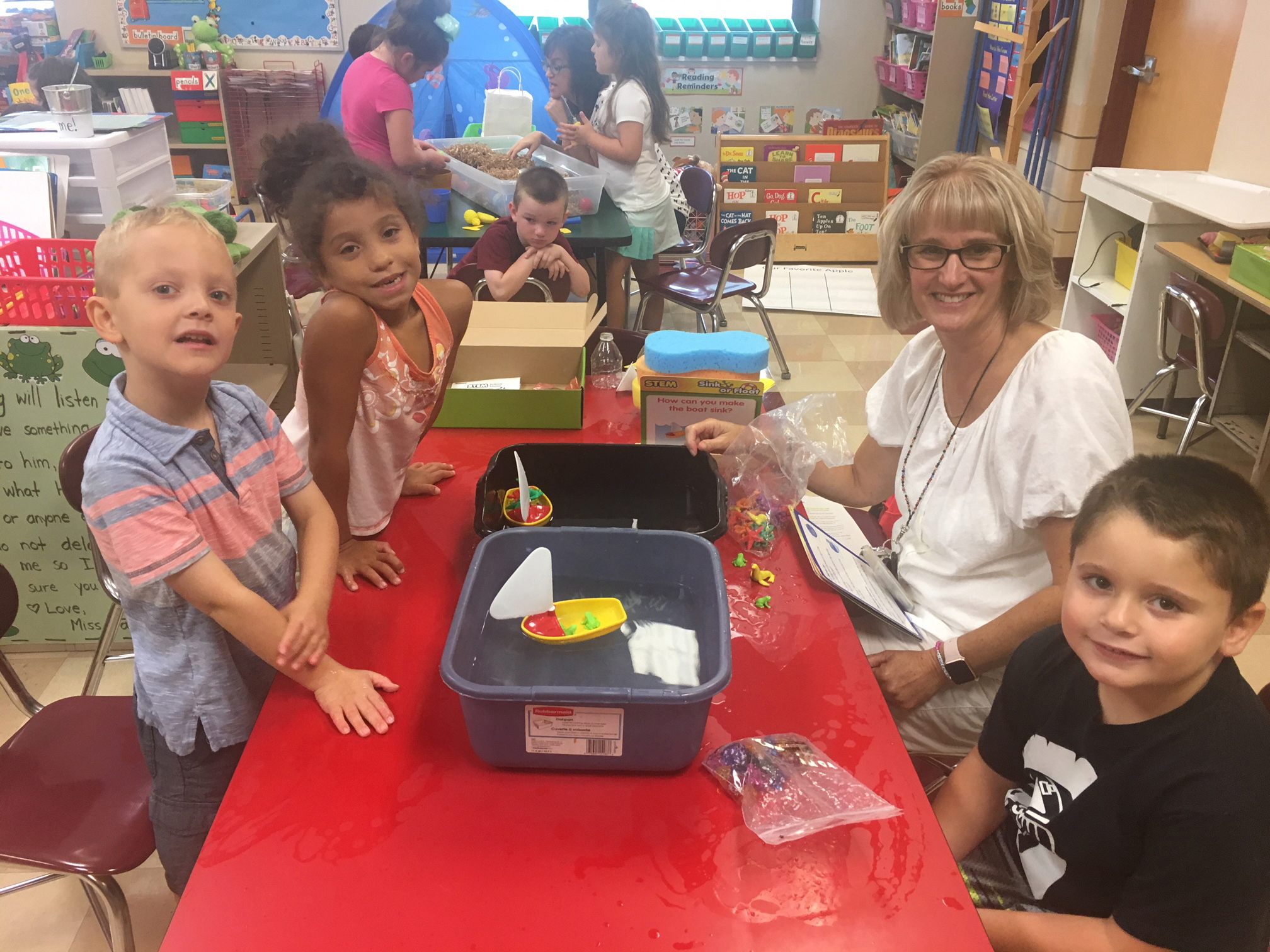 ---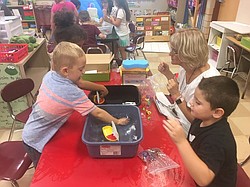 Photo
Neighbors | Submitted.Nicholas Herold, Ce'yonna Guzzo, Tracy Marsco and Cole Fleet experimented with water and learning about what sinks and what floats during Boardman's Success by 6 program.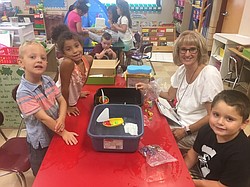 Photo
Neighbors | Submitted.Nicholas Herold, Ce'yonna Guzzo, Tracy Marsco and Cole Fleet worked in a small group on developing interest in STEM during Boardman's Success by 6 program.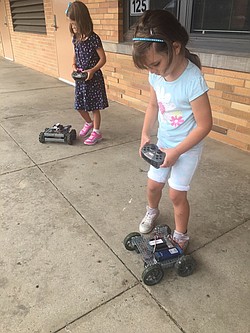 Photo
Neighbors | Submitted.Harper Davis and Gianna Costas navigate remote control robots from MCCTC Robotics Mobile lab that visited Boardman's Success by 6 program.
By JESSICA HARKER
Boardman Local School District recently hosted the Success by 6 program, funded partially by the United Way, for incoming kindergartners.
According to Miss Struharik, a teacher within the program, the goal is to "set a child up for success for kindergarten utilizing hands on centers for fine motor, reading readiness, mathematics, social and emotional skills."
Struharik said that the program, which has been running through the United Way since 2009, had almost 100 percent attendance for all children enrolled this year.
The program ran for four weeks, five days per week, and was structured similarly to a normal school day.
During the day, children learned about healthy eating, developed skills they need for entering school and became more comfortable in a structured school environment, Struharik said.
"As educators, we truly saw the growth of social, emotional and academic skills in the 16 days together," she said.
During the weeks of class students were also treated to a field trip to Oh! Wow.
"The experience of a bus ride was incredible for most and will now help ease the anxieties of the first day of school," Struharik said of the trip. "Students were extremely well behaved inside the museum as each were engaged with the hands on activities."
Oh! WOW, who partners with the United Way, also donated STEAM boxes with different activities to all of the Success by 6 programs for teachers to utilize in the class room according to Kathy Mock, the United Way of Youngstown and Mahoning Valley Community Impact leader.
In working with the United Way all of the schools are required to do assessments that show definitive progress in a students skills. The assessments look at math skills, their social and emotional ability to transition into school, and the Get it! Got it! Go! assessment, which looks at picture naming, alliteration and rhyming skills.
"Success by 6 is an amazing program United Way provides for so many school districts," Struharik said. "Under the direction of Bob Hannon, Kathy Mock and their team they are truly enhancing the lives of children."
Kathy Mock, the Community Impact Manager of United Way, said that a huge benefit of the program is the way students are able to become more comfortable with the schools.
"They feel more comfortable just being in that physical structure and in that class room," Mock said. "They're the leaders, they are already going to know the school rules and what is expected."
Mock said that the United Way gives away bags to all students who participated.
The bags included a calendar with information for families, a nutrition tracker and more. The calendar, according to Mock, is helpful because it consolidates information for parents with school-age children. It has lists of daily free activities for families, information on what parents and children can expect when they enter school and information about getting free vitamins through Home Town Pharmacy.
"It's all together, right into one thing," Mock said. "These are the ideas that don't cost anything."
Along with bags, Mock said that the partnerships between other organizations and United Way are key to the program.
Mock cited strong relationships with Oh! Wow and The Library of Youngstown and Mahoning County.
Mock said through the partnership Oh! Wow gave all of the school districts who participated in the program three STEM kits for students to use.
The kits have themes which are sound, water and kids in the kitchen.
"STEM now is a big thing and we are in a global world now and the jobs we see now are going to be far different when our kindergartners get there," Mock said.
The Boardman Local School District hosts Success by 6 every summer before school, all incoming kindergartners eligible.
More like this from vindy.com