Poland Elementary works for success by 6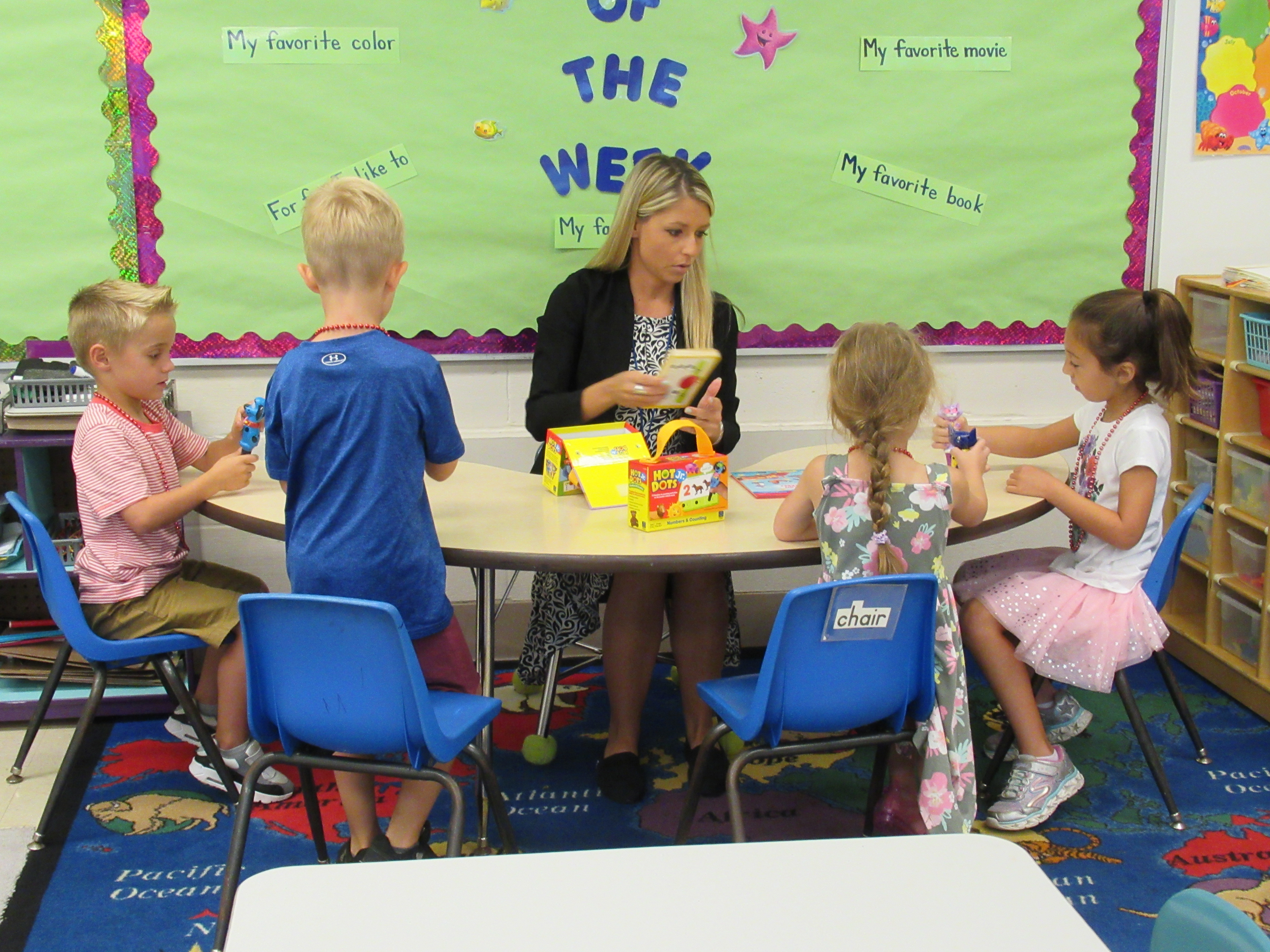 ---
By JESSICA HARKER
Poland Union Elementary hosted the United Way Success by 6 program this month to help incoming kindergartners.
The United Way funds the program, allowing students who are enrolled to have a four week pre-kindergarten readiness experience.
This year Poland enrolled 15 incoming kindergartners into the program with Samantha Cox teaching the class and Bailey Bury working as the teacher's aide.
"Our Success by 6 program really helps our kids become much better prepared for the school year," said Mike Masucci, the school principle.
Each day, according to Cox, the children started the class around 8:30 a.m. with large group activities.
"The time they are here, 8:30-12, it flies," Masucci said.
Then, Cox would read the class a book and separate them into groups of three or four children for "centers."
"The centers included table top toys, dramatic play, carpet toys and the work with teacher center that focused on language and literacy," Cox said.
After centers, the children were given a small snack and drink provided by funding from United Way.
Children were then sent to recess, then centers again. The class dismissed at 12 p.m.
"This program allowed the students to feel more at ease upon entering kindergarten and allowed them to improve upon their social and emotional skills as well," Cox said.
Poland Union Elementary has been involved in the program for 25 years but according to Kathy Mock, the community impact manager for United Way, the program has been going on since 2009.
Mock said her main role was bringing more partnerships into the Success by 6 program.
Current partnerships that Mock outlined included the Library of Youngstown and Mahoning County and Oh! Wow.
"Everything that we do, I always say, is a partnership," Mock said.
The United Way gave away a bag to every student involved in the program at all 19 school districts. The bags included a calendar, nutrition tracker and more.
The calendar included a variety of information for students and their families about nutrition, skills to begin kindergarten and local perks, such a form to fill out and bring to a Home Town Pharmacy to receive free vitamins for school age children.
"It's all together right into one thing," Mock said. "These are the ideas that don't cost anything."
The nutrition tracker, from Apple a Day, is an at-home way to be sure children are getting the correct nutrition, according to Mock.
"It used to be the four food groups, and then the food pyramid, and now the kids are learning about MyPlate," Mock said.
Mock said that it is this work with their partners that allows Success by 6 to be as beneficial to students as it is.
"We look at the academic piece, the social emotional piece. This gives them a little jump start and helps them get ready," Mock said.
She said that being in the school, and having children become more comfortable with their surroundings, is an important piece of the program.
"They're the leaders, they are already going to know the school rules and what is expected," Mock said.
More like this from vindy.com