Steward hosts job fairs for Northside employees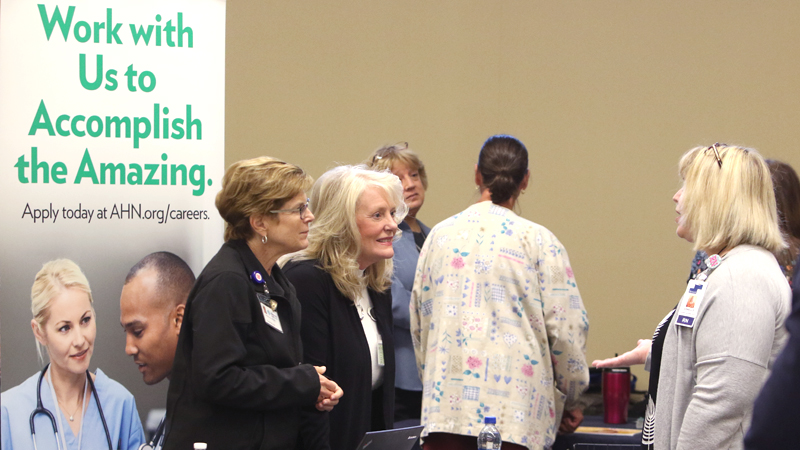 ---
YOUNGSTOWN
Any Northside Regional Medical Center employees who did not attend a job fair there Thursday will have another chance to attend one in a few weeks.
Following the announcement it would close Northside permanently Sept. 20, Steward Health Care organized two job fairs for medical center employees.
Steward reported the event drew more than 250 Northside employees. About 40 employers were represented, and most are slated to return for the second job fair Sept. 6.
The event had "a great showing of the Mahoning and Shenango valleys and beyond," said Trish Hrina, a Steward spokeswoman. She said there are about 200 job opportunities at Steward's other local facilities.
Among the employers represented at the event were Steward's other local facilities – Hillside Rehabilitation Hospital, Sharon Regional Medical Center, Trumbull Regional Medical Center and Steward Medical Group – as well as other hospital systems, nursing homes and other health care organizations.
Participants included Akron Children's Hospital, Continuing Healthcare Solutions, East Liverpool Hospital, Hattie Larlham (a nonprofit organization that creates opportunities for more than 1,800 children and adults with intellectual and developmental disabilities), Mercy Health, Meridian HealthCare, Shepherd of the Valley, Summa Health, and UPMC, among others.
The events are open only to Northside employees. ID badges are required and employees are asked to bring resumes.
In addition to the job fairs, Steward also has offered resume-writing classes. One took place Wednesday and another is scheduled for 6:30 to 8:30 a.m. and 6:30 to 8:30 p.m. Sept. 5. RSVP is required, with sign up in human resources.
Steward, citing a decade-long trend of a low inpatient census, announced last week it planned to close Northside. Steward reports the closure will affect 468 employees.
The next job fair, like the first, will take place from 7:30 a.m. to 5 p.m. in Northside's Medical Office Building A.
More like this from vindy.com