Austintown works for young student success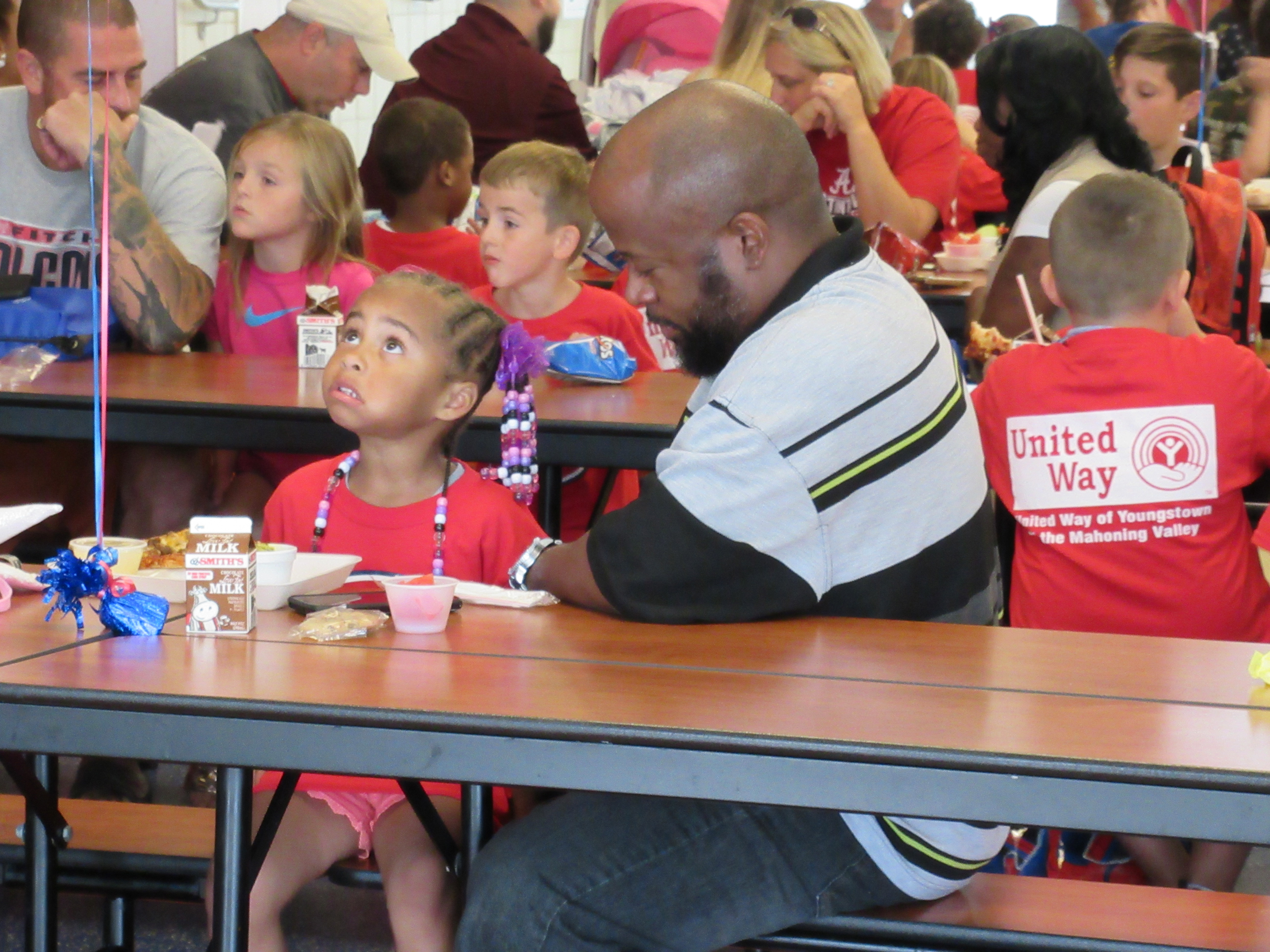 ---
By JESSICA HARKER
Austintown Elementary School worked with the United Way to organize a three week Success by 6 program.
AES had eight Success by 6 classrooms, seven of which were funded by the United Way.
Austintown has the biggest program in the area, which Kristina Warga, who organizes the program in Austintown, attributes to a rising range of needs for incoming students.
"We accept students into the program with young birthdays, students who have never been to preschool, if the preschool recommends them coming, and also ones whose parents think they need the social or emotional aspect of it," Warga said, "You would be surprised most of the students need one aspect of it."
The program has a multitude of benefits, according to Warga, including introducing students to the large AES building, school staff members and class room schedules.
The program is designed to help children who are getting ready to enter kindergarten gain the skills they need to be successful.
Warga said that its important because it gives children a new level of comfort and excitement with starting school.
Children begin the days in their classroom doing a lesson as a class, before they are broken into smaller groups to go to "centers" where they work on individual skills.
Warga said centers can work on any skill, including rhyming words, reading, math skills or more depending on the day and teacher.
"We try to make it a typical kindergarten day, just shortened into six hours," Warga said.
Each class room works on Math and Language Arts courses every day, according to Warga, along with centers.
"The day is not too long so they aren't overwhelmed but still enough time for them to learn a lot of the procedures, rules, routines and they get to meet a lot of friends also," Warga said.
Austintown also helps students gain access to the program by offering transportation.
Incoming kindergartners whose parents can't bring them to the school can sign up for bus rides, which Warga said can be helpful for the first day of school.
"When they have already had that experience it's a lot easier, it's a great way to get them familiar with riding the bus," she said.
Through the United Way program all of the schools are required to do assessments that show progress in a students skills.
The assessments look at math skills, students social and emotional ability to transition into school, and the Get it! Got it! Go! assessment, which looks at picture naming, alliteration and rhyming skills.
Kathy Mock, the Community Impact Manager of United Way, said that one benefit of the program is that students can be more comfortable with the school environment.
"They feel more comfortable just being in that physical structure and in that class room," Mock said. "They're the leaders, they are already going to know the school rules and what is expected."
Mock said that the United Way gives away bags to all students who participated.
The bags included a calendar, a nutrition tracker and other information.
The calendar, according to Mock, is helpful because it consolidates information for parents with school-age children.
It has lists of daily free activities for families and information on what parents and children can expect when they enter school.
The calendar also offers a form for parents to fill out if they want to get free vitamins through Home Town Pharmacy.
"It's all together, right into one thing," Mock said. "These are the ideas that don't cost anything."
Along with the bags given out through the United Way, Austintown students also receive their first Falcon T-shirt through the program according to Warga.
Students are also given all of the supplies they need for Success by Six for free on the first day, and allowed to take the supplies with them when they leave.
Warga said that they buy the supplies through United Way funding, and that it is all from the school list for incoming kindergartners so students can use it throughout the year.
"It's really nice how United Way fund the program because it helps the students, the teacher and the parents," Warga said.
Mock said that the partnerships between other organizations and the United Way are key to the program.
She referenced strong relationships with Oh! Wow and The Library of Youngstown and Mahoning County.
Mock said through this partnership, Oh! Wow gave all of the school districts who participated in the program three STEM kits for students to use.
The kits have themes which are sound, water and kids in the kitchen.
"STEM now is a big thing and we are in a global world now and the jobs we see now are going to be far different when our kindergartners get there," Mock said.
Incoming kindergartners can sign up for the program as soon as registration opens each year. It is free to join.
"This gives them a little jump start and helps them get ready," Mock said.
More like this from vindy.com