Downtown rock festival features Sister Hazel duo and top local acts Slow down for Songfest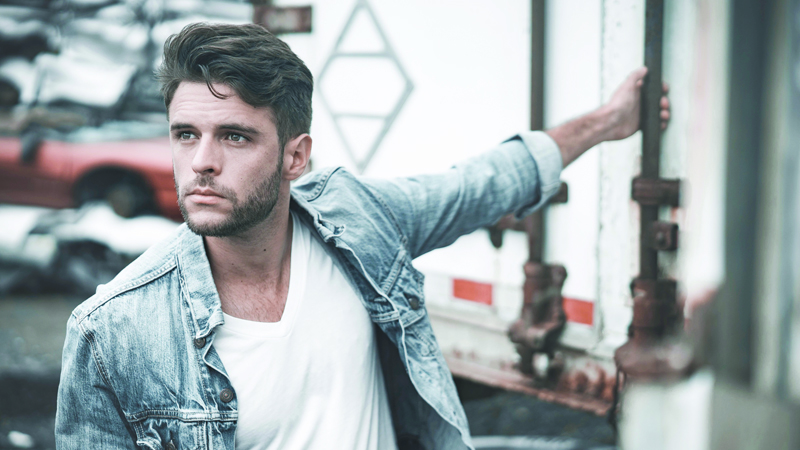 ---
By GUY D'ASTOLFO
YOUNGSTOWN
There are a lot of music festivals in the Youngstown area, but the one with the most chill vibe is JD's Summer Songfest.
It's a relaxed affair at which bands play stripped-down versions of their songs.
Now in its fourth year, Songfest will take place Saturday on South Champion Street, downtown, which will be closed to traffic.
The headliner will be Ken Block and Drew Copeland of Sister Hazel, who have become well-known for their intimate and fun acoustic duo shows.
Festival namesake JD Eicher, who stages the event, and his band are of course part of the lineup, which also includes the Vindys, the Labra Brothers and Steve Everett.
"I always feel more connected to the audience when playing an acoustic guitar," said Eicher.
Songfest encourages that intimacy, and the bands have carte blanche to take their time and talk about their songs – and anything else if they choose.
It's an approach Eicher usually takes nowadays.
"I'm trying to just have a good time [at shows]," he said. "I used to just play songs. I was nervous and kept the banter to a minimum. But I tour with guys who are really funny (including Everett), and I can see that you can get away with being a goof. I started a rule a year and half ago that I would say whatever was in my head ... provided it wasn't offensive, barring any horrible thoughts in my head."
One recent between-song stage rant – mainly about his dislike for chick peas – went on for four minutes.
The Songfest site will have a Quaker Steak & Lube food truck, beer vendor and a few cornhole games, and families are encouraged to bring the kids.
Bands will perform in the loading dock area next to Soap Gallery, an inadvertent but near-perfect amphitheater that is at once cozy and urban, intimate and industrial.
That atmosphere extends to the audience area.
"There will be high-top tables, and you can kick back and listen to the stories, go to the food truck, grab a beer," said Eicher. "It's a little different energy, not shoulder-to-shoulder sweaty. It's about doing the song in its most basic form. People can bring lawn chairs. There will be cornhole boards going, and the bands will be out there hanging out from time to time."
Gates open at 3:30 p.m. Admission is $8 in advance (go to jdeicher.com/songfest) and $12 at the door. Youngstown State University students will be admitted free with valid ID.
As for the headliners – they will fit in just fine.
Block and Copeland of the platinum-selling Sister Hazel will take the audience through intimate acoustic performances of Sister Hazel favorites, while mixing in a few deep cuts and new material.
The duo's acoustic shows hearken back to their early days when they played the clubs and coffee houses of Gainesville, Fla. They mix in laughs and storytelling, delivered with their trademark wit.
Sister Hazel's hits include "All for You," "Change Your Mind," "Happy" and "Champagne High."
The fan-friendly band is the co-founder of the Rock Boat music cruises, on which Eicher once performed.
IF YOU GO
What: JD's Summer Songfest
When: Saturday; gates open at 3:30 p.m.
Where: South Champion Street, downtown Youngstown, next to Soap Gallery
Tickets: $8 in advance (go to jdeicher.com/songfest) and $12 at the gate; this is an all-ages show.
Schedule
3:45 p.m.: JD Eicher solo
4:30 p.m.: The Labra Brothers
5:30 p.m.: Steve Everett
6:45 p.m.: The Vindys
7:45 p.m.: JD Eicher and band
9 p.m.: Ken Block and Drew Copeland of Sister Hazel
More like this from vindy.com