Claudia Hoerig trial still set for Sept. 17 despite her dizziness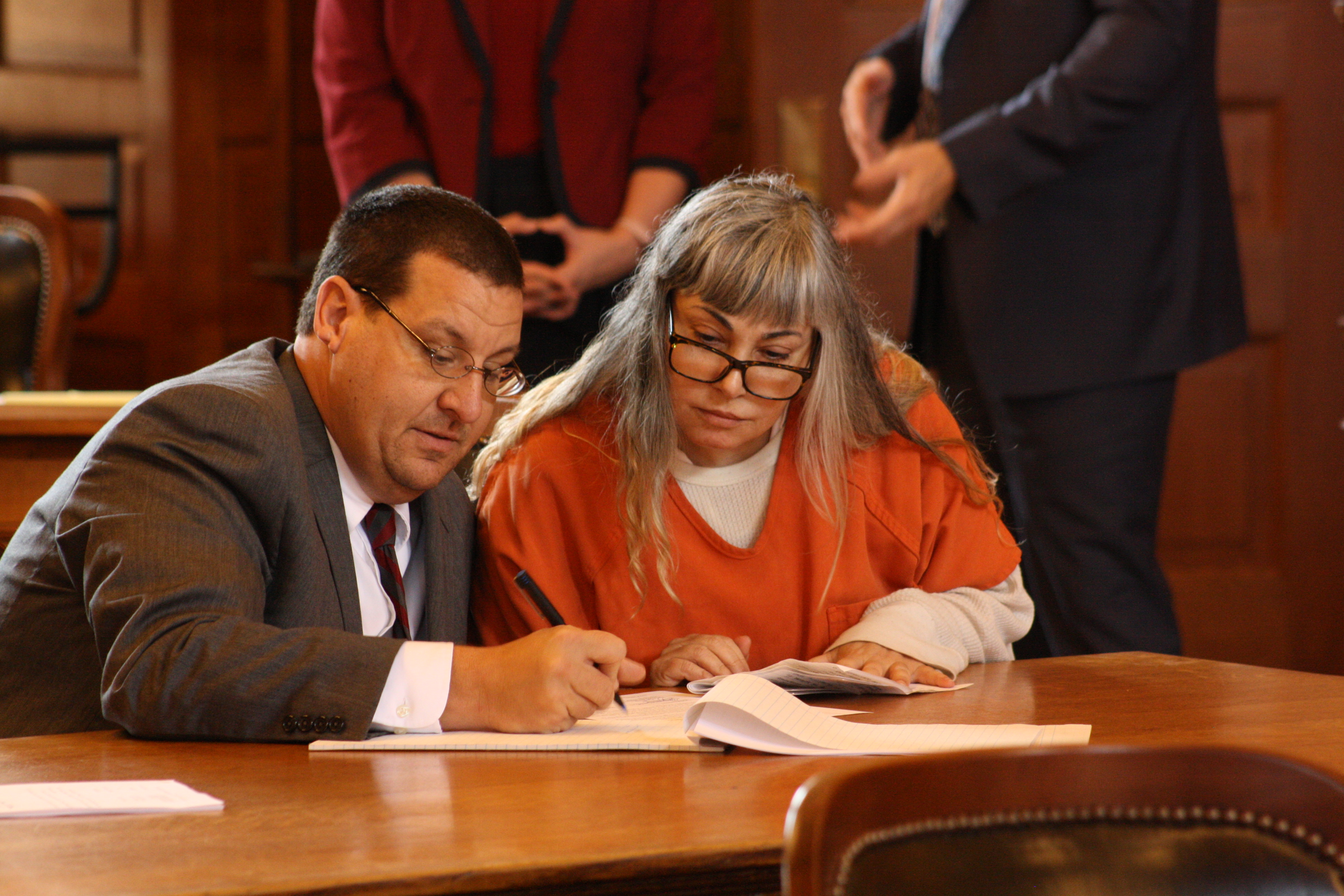 ---
WARREN
There was plenty of discussion about moving the trial date back in the Claudia Hoerig murder case during a hearing today, in part because Hoerig told the judge she is having problems with dizziness, but Hoerig refused to allow the case to be reset to January.
In the end, Judge Andrew Logan of Trumbull County Common Pleas Court left open the possibility that the case will be pushed back, but for now it's still set for Sept. 17.
One of her attorneys, David Rouzzo, suggested that he might need more time to review a report the defense team recently received from a forensic pathologist from Cuyahoga County.
But when Judge Logan asked Hoerig directly whether she would allow the trial to be pushed back to January, she spoke about her dizziness and medication she feels she needs.
When pressed, she said she "can't wait that long" for a January trial, and the discussion ended.
Hoerig is charged with killing her husband, Maj. Karl Hoerig, in their Newton Falls home in March 2007 and fleeing afterward to her native Brazil. Trumbull County, state and U.S. officials spent years working to get her returned to Trumbull County to face trial.
In July, the Trumbull County prosecutor's office filed a motion urging the judge to keep the Sept. 17 trial date and not allow what they called a defense team "fishing expedition" for an expert witness to push back the trial date.
Defense attorneys earlier asked the judge for additional time to hire an expert witness to examine hard-drive images from two computers seized at the Hoerig residence in 2007 to determine whether they contain any valuable evidence.
Hampering the defense team was the recent retirement of Matt Pentz of the Public Defender's Office. Atty. John Cornely, head of the trial division of the Office of the Ohio Public Defender, was chosen earlier this month to work with Atty. David Rouzzo and replace Pentz in the Hoerig case.
Rouzzo also asked Judge Logan to lift the gag order he instituted earlier, but the judge denied the request.
More like this from vindy.com