EXCLUSIVE: Warren Ponzi schemer back home says there's no hidden investor money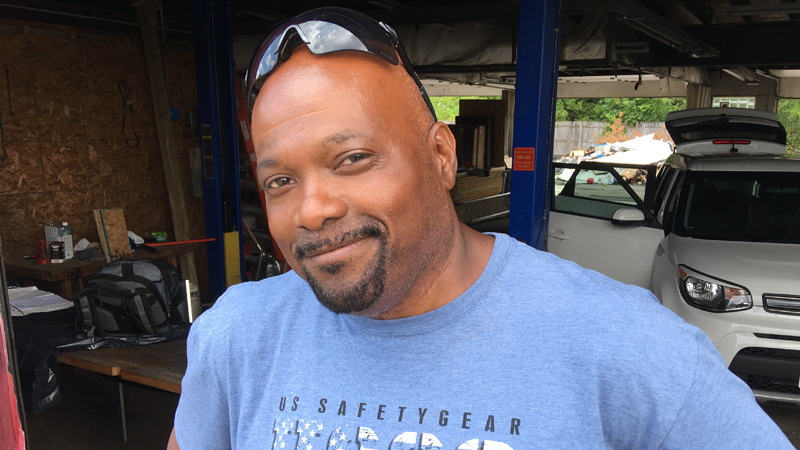 ---
By Ed Runyan
WARREN
Kevin Harris, who operated a Warren-based Ponzi scheme that defrauded 408 customers out of $15.7 million in 2007 and 2008, was a free man for the first time in 6-1/2 years Tuesday.
He spent the afternoon working in the family auto-body shop on Parkman Road, just down the street from the office building where he and his brother, Keelan Harris, 42, ran Complete Developments LLC, a company that claimed to be generating huge investment earnings for its customers by trading in foreign currency, known as forex.
The company, which marketed its services mostly to Toronto, Ontario, residents, promised investors earnings of 7 percent to 12 percent per month and said at least 80 percent of their investment was safe from loss. But in typical Ponzi-scheme fashion, those claims were false.
Harris said the Ponzi scheme happened because of his bad decisions.
"It didn't start out as a Ponzi scheme, but that's what it ended up turning into when things went haywire because I didn't listen to my better judgment. Now I listen to my better judgment," he said.
"What happened to send me away was a small moment in time in my life where I made some bad choices. I know what pitfalls to watch out for and stay away from, who to stay away from, so I'll be OK."
A Ponzi scheme operates by paying investors "earnings" for a time, but it eventually collapses because the "earnings" actually come from other investors' funds. Complete Developments and sister company Investments International Inc., collapsed in 2008.
Harris was sentenced to 6-1/2 years in federal prison in March 2012 after pleading guilty to wire fraud and money laundering. He was also ordered to make restitution of $15.7 million.
Kevin Harris said he learned important lessons about making good choices as a result of the case but expects to resume the role he had before going to prison of supporting the Warren area, its schools and youth programs, such as youth football.
"My real goal is to be the same guy I was before I left, which was constantly supporting the kids in my community," said Harris, who lost 60 pounds in prison.
Harris said even while in prison, he played a big role in raising his son, Keevon Harris, who is a student and wide receiver on the football team at Ohio University. "I raised a good young man," he said.
"Now I'm back and my son wants to have a detail shop and be the fifth generation of Harrises [who paint] cars," he said.
Keelan Harris, meanwhile, was sentenced to 10 years in federal prison in December 2014 for his role — wiring funds to investors and banks and operating the office of Complete Developments LLC and Investments International Inc. on a day-to-day basis, along with others.
Keelan Harris is eligible for release from prison June 12, 2022.
Keelan Harris had previous federal criminal convictions in 1998 and 2004. He served more than three years in prison on the second offense, which involved a theft at the Champion License Bureau and use of equipment there to make drivers licenses.
Kevin Harris spent a short time in prison for his role in a 1995 Warren arson.
A Toronto, Canada, woman, Karen Starr, was also indicted in the case, but she apparently has never been located and was never prosecuted, according to federal court records.
When Kevin Harris was asked about suggestions that investor money is waiting for him in offshore bank accounts or was spent on a lavish lifestyle, he denied it.
"I sure as hell ain't seeing any of it. They made sure of that," he said of federal officials. "You can't do that. It doesn't work that way anymore."
He said he and his brother would like to repay all of the money that is owed so their crimes won't be their legacy. It also bothers him to think of the money his customers lost.
"I didn't live my life intending to hurt anybody for any reason whatsover, and the fact that all of these people were hurt, including my family, it has an effect on me."
More like this from vindy.com