Junior Women's Club hosts summer concert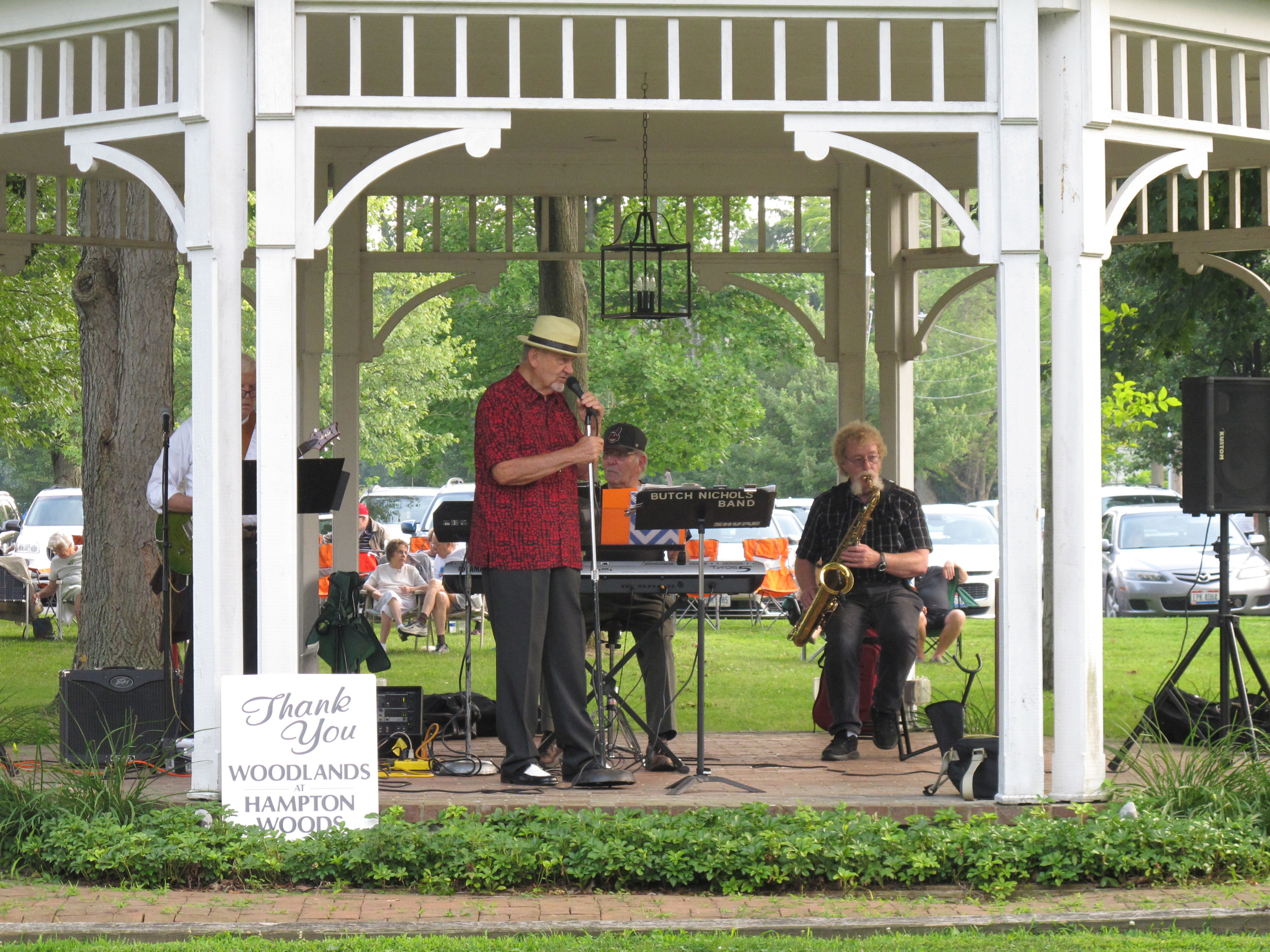 ---
By JESSICA HARKER
The Poland Junior Women's Club hosted the Butch Nichols Combo band July 30 as part of their annual summer concert series.
The concert series, which has been going on for five years, took place in front of the town hall in downtown Poland.
"It's a free event that brings people together and they get to enjoy our beautiful town hall" said Erika Carcelli the chairman of the Junior Women's Club.
This year the concert series had eight acts total, one every week from June 11 until Aug. 6, skipping the holiday.
Each band was sponsored by a different business in the area.
The Butch Nichols Combo was sponsored by Woodlands at Hampton Woods, a local nursing home.
Along with sponsoring the concert, Woodlands and one other nursing home bussed people to the event so that everyone could enjoy the live music.
"It really brings a sense of small town community," Carcelli said. "It gives the senior citizens the chance to come out and do something, to enjoy the summer."
During the event the Junior Women's Club also sold concessions to those who attended.
Carcelli said that the money they collected goes into the other events the club puts on throughout the year, including the community Easter egg hunt, Halloween carnival and Christmas Lighting of the Village.
The group also gives away two $500 scholarships to girls enrolled at Poland Seminary High School each year.
"All of those programs and those scholarships, I mean its really just such a great organization," Carcelli said.
The Junior Women's Club has been active in Poland since the 1980's according to Carcelli, when they helped raise money to build the gazebo that houses the concerts.
She said that the group currently has about 25 members, and is always looking for new ones.
For more information about the organization, visit www.pjwc.org.
More like this from vindy.com