UPDATE | Northside closing shocks city officials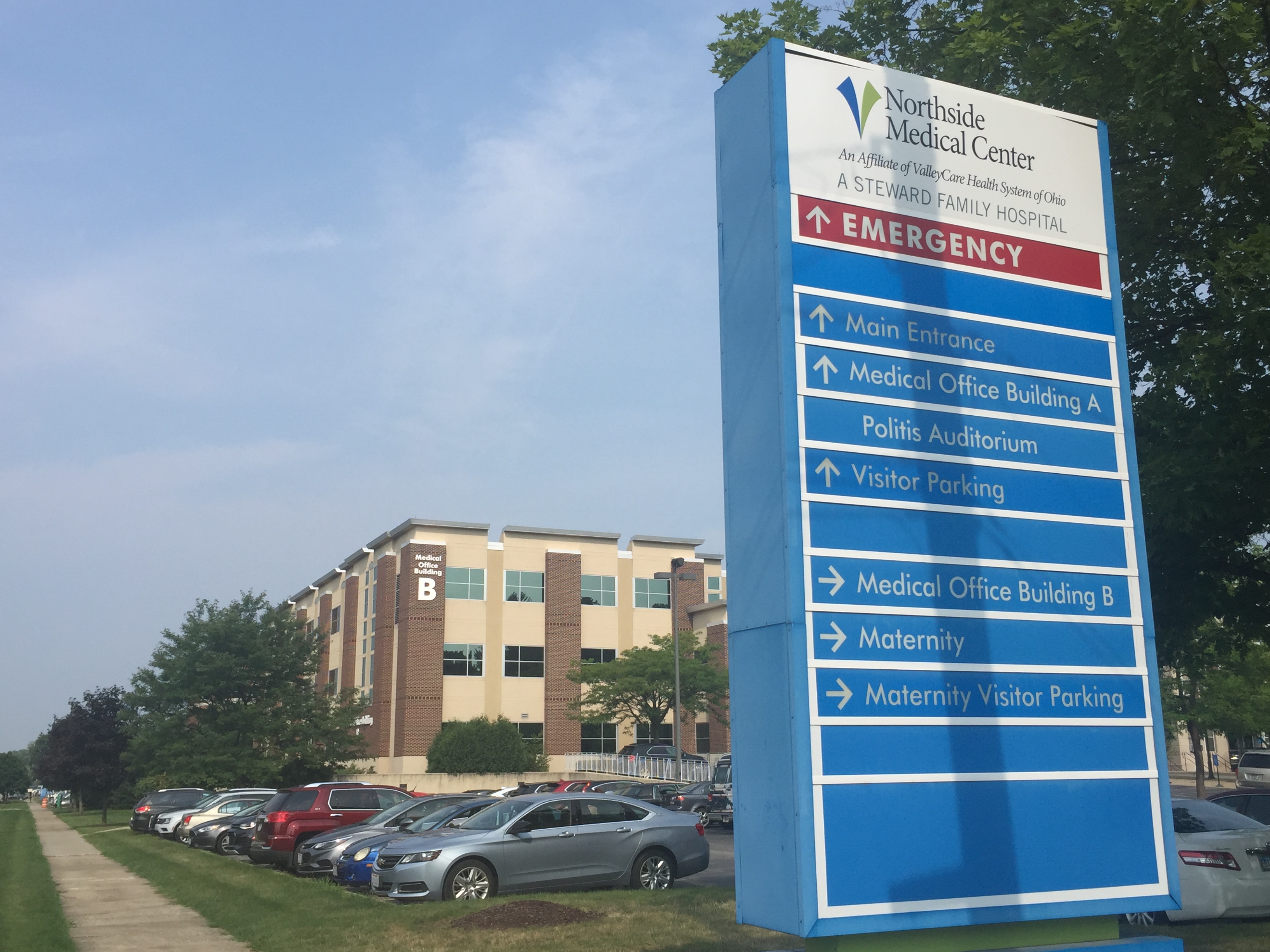 ---
YOUNGSTOWN — City officials are shocked by the news today that Steward Health Care will close Northside Regional Medical Center as of Sept. 20.
"It came as a huge surprise, out of the blue," said city Law Director Jeff Limbian, who received a call this morning from Steward's attorneys that the hospital is shutting down. "This is difficult news. Every time we think we're turning it around, we get kicked in the stomach. But Youngstown is strong and we'll figure something out. The mayor will reach out to them to see if they'll reverse course and change their minds."
The closure will result in the loss of 388 jobs.
If Steward insists on closing, Limbian said, "We will look for alternatives: either expansion of other hospitals in the area or a new hospital. I know it's a long shot, but we're going to do everything we can."
In a statement, Steward wrote: "After a careful analysis of the hospital needs of the region, Steward Health Care is confident that the Youngstown community will continue to have access to high-quality hospital alternatives at Trumbull Regional Medical Center, Sharon Regional Medical Center, St. Elizabeth Youngstown Hospital, St. Elizabeth Boardman, St. Joseph Health Center, Akron Children's Hospital, and the Surgical Hospital at Southwoods."
"This is a difficult decision, but Northside Regional Medical Center remains chronically under-utilized as patients in the community choose other hospitals," said Daniel Knell, Central Region president of Steward Health Care. "Every night, four out of five beds at the hospital are empty. It's simply unsustainable."
Leaders of other local hospital systems said they are prepared to serve Northside's patients and possibly hire some of its employees.
Don Kline, president and CEO of Mercy Health Youngstown, said Mercy has had a contingency plan ready since Forum Health filed for bankruptcy nearly a decade ago.
"We are very confident we can take it on," he said. "The contingency plan that we've had in place has been continually refreshed."
He said. St. Elizabeth Youngstown and Boardman hospitals have plenty of capacity to take on Northside's patients. Based on Mercy Health's growth, he said he also believes there will be job opportunities available there.
"I do think, as difficult as this is, we'll make sure services are there for the community," he said.
Ed Muransky, CEO of the Surgical Hospital at Southwoods, also is prepared to serve additional patients.
"From our standpoint, we'll continue to try to fill the needs of the community," he said.
Of the Northside employees, he said, "Although it's a real hectic time for a lot of people, I hope to give them hope that sometimes their greatest opportunities lie in times like this when it appears grim. ... I'll do what I can to help them find that new mission of theirs."
Northside Regional, which has about 355 beds, intends to stop taking ambulances and admissions in the emergency department as of 6 a.m. Sept. 17. Thereafter, Northside intends to transfer or discharge any inpatients remaining at the hospital as of Sept. 19. Should the closure process take place, employees of Northside Regional will be paid through Oct. 14 and compensated for accrued benefits.
Northside on Gypsy Lane has been providing care to patients in the Valley since 1883.
Laurie Hornberger, president of the Youngstown General Duty Nurses Association, said there are 188 union nurses who are affected, along with the SEIU union and other hospital staff.
Hornberger said there has been no official word of whether nurses can transfer to other branches, but the email to employees this morning said there will be job fairs.
Hornberger added there is concern for how the community will be affected because the center is the only place for labor and delivery services in Youngstown.
There will be employee-only forums at the Politis Auditorium on the hospital campus today.
Tuesday night, incoming ER patients were diverted to the Trumbull Memorial Hospital, she said.
Some functions that are not part of the hospital, but are located on its property, will continue to operate, according to a letter from Patrick Lombardo, Steward's executive vice president of human resources, to Youngstown Mayor Jamael Tito Brown and Mahoning County Commissioner Anthony Traficanti. The letter didn't disclose those functions.
Steward Health Care completed the purchase of Northside along with eight other hospitals – including Trumbull Regional Medical Center in Warren and Sharon Region Medical Center – in April from Community Health Systems. CHS purchased ValleyCare, formerly Forum Health, out of bankruptcy in 2010.
Steward is the largest private, physician-led for-profit hospital operator in the country. Steward operates 38 hospitals in the United States, 25 urgent care centers and 42 preferred skilled nursing facilities.
There have been ominous signs in recent months, as The Vindicator has reported.
On June 22, several Northside nurses showed up at a Mahoning County commissioners' meeting to voice their displeasure with Steward Health Care.
Anne Mueller, a labor representative with the Ohio Nurses Association, said the Youngstown General Duty Nurses Association, which represents the Northside nurses, has a 51-year history of overcoming obstacles to serve the Youngstown community.
She said Steward Health Care's idea of "better than ever" means eliminating nurses' voices from patient-care and staffing discussions and running a skeleton crew.
Marcia Schiffauer, who has worked at Northside for 35 years, said the Boston-based Steward wants to put "Boston profits over Youngstown patients."
She said the average nurse at Northside has 25 years of experience and has a connection to the community.
State Sen. Joe Schiavoni of Boardman, D-33rd, who has Northside in his district, said he is "deeply concerned about how this closure will affect health care access for residents of the Valley. Northside employs hundreds of workers and this closure is going to negatively impact our community. I stand ready to assist all the employees in any way I can. I have already reached out to Steward's management team and will be discussing this issue with them."
More like this from vindy.com