Summary of recent criminal activity in Austintown and Canfield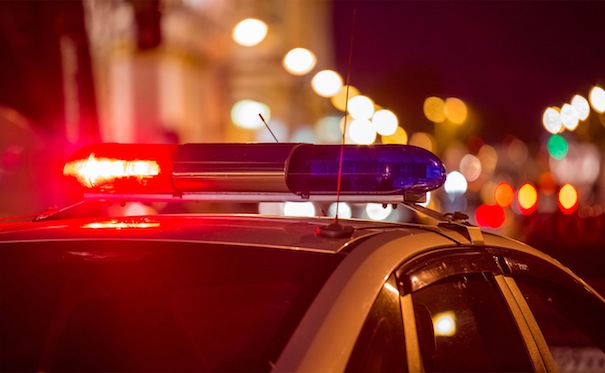 ---
A summary of recent criminal activity in Austintown and the city of Canfield:
AUSTINTOWN
Aug. 7
Assault: Two employees with a South Meridian Road auto-care business each reported having been assaulted by the other.
Criminal damaging: A cellphone was damaged during an argument between two people in the 4300 block of Kerrybrook Drive.
Possible theft: A wallet was reported lost or stolen at a Mahoning Avenue care facility.
Recovered property: A driver's license and an insurance card were found in the 40 block of North Niles-Canfield Road.
Aug. 8
Aggravated menacing: An Evans Avenue resident reported having received threatening correspondence via Facebook.
Burglary: Took place in the 500 block of Westgate Boulevard, where a cellphone, money and food were stolen.
Theft: A computer and its case were removed from a vehicle in the 2200 block of South Raccoon Road.
Theft: A wallet was taken at a Mahoning Avenue big-box store.
Aug. 9
Arrest: After pulling him over near South Meridian Road, police charged Christopher Cefalde of Penny Lane, Austintown, with operating a vehicle impaired. Cefalde, 40, refused to submit to a breath test, a report stated.
Domestic violence: Lamarr D. Greene, 24, of Compass West Drive, Austintown, was charged with the crime after his girlfriend alleged that during an argument, Greene had slapped both sides of her face approximately five times.
Burglary: To a home in the 4500 block of Kirk Road, though the report contained no additional details.
Falsification: Authorities responded to a complaint that two people had used someone else's personal information to rent rooms at Hampton Inn, 880 N. Canfield-Niles Road, before charging Jasmyne M. Jackson, 26, and Charles S. Hill, 27, both of Cleveland, with falsification, misuse of a credit card and attempted theft after alleging they had used another person's credit card at the front desk, then, during a traffic stop a short time later, provided false information to police. Jackson also faced a drug-abuse charge when, officers alleged, suspected marijuana was found.
Aug. 10
Recovered property: An abandoned 1989 Honda Accord was found in the 1600 block of Fountain Square Drive before being towed.
Theft: Authorities charged Isaiah L. Oliver of Riblett Avenue, Youngstown, after alleging Oliver, 22, had intentionally failed to self-scan $150 worth of bath towels, shoes, toys and other goods while in Walmart, 6001 Mahoning Ave.
Theft: Niles police handed to Austintown authorities Charles E. Proctor III, 58, of Willard Avenue Northeast, Warren, who was wanted on a theft-by-deception charge, related to his use of a $63 Walmart gift card last month.
Aug. 11
Drug paraphernalia: Officers were called to a state Route 46 gas station regarding a suspicious man who had reportedly spent about an hour in a restroom before they charged David J. Kennedy, 30, of Orchard Court, Mineral Ridge, with possessing drug paraphernalia. Found in Kennedy's car were a suspected methamphetamine pipe, suspected loose marijuana and a device commonly used to grind marijuana, a report showed.
Pursuit: A motorist reportedly led authorities on a vehicular chase, part of which took place on South Meridian Road.
Theft: A cellphone was missing from a residence in the 300 block of Dehoff Drive.
Overdose: A reported drug overdose occurred at a care facility on Ohltown Road. The victim was taken to St. Elizabeth Youngstown Hospital.
Aug. 12
Arrest: Officers responded to a report that a vehicle had struck the front porch to a residence in the 300 block of North Yorkshire Boulevard, then charged Kelly S. Bigelow, 45, with operating a vehicle impaired when, they said, she registered a 0.164 blood-alcohol content, which is double Ohio's 0.08 legal intoxication limit. Bigelow, who listed addresses on North Edgehill Avenue in Austintown and Duncan Lane in Youngstown, also was wanted on a bench warrant accusing her of failing to appear in Austintown Area Court.
Overdose: Police responded to a possible drug overdose in the 40 block of Atlanta Avenue before the victim was taken to St. Elizabeth Youngstown Hospital.
CANFIELD
Aug. 7
Summons: Christina Todd, 50, was handed a summons during a traffic stop on Fairground Boulevard charging her with driving under suspension. The Pleasant City, Ohio, woman also was cited on a charge of driving 43 mph in a 25-mph zone.
Aug. 8
Citation: A traffic stop on Hilltop Boulevard led to a minor-misdemeanor citation against David McGunigal, 33, of Hilltop, Canfield. His charge was driving 45 mph in an area with a 25-mph speed limit.
Aug. 9
Citation: Officers wrote a minor-misdemeanor citation charging Danielle Mahone, 32, of Compass West Drive, Austintown, with driving 43 mph through a 25-mph section of Fairground Boulevard.
Summons: Police conducting a traffic stop on Herbert Road issued a summons charging David Lennox, 45, of South Main Street, Austintown, with driving under suspension.
Citation: Lloyd Cruea Jr., 61, of Piqua, Ohio, was cited when, police said, he had driven 47 mph on a portion of Fairground Boulevard with a 25-mph speed limit.
Aug. 10
Summons: Stephanie Demarco, 22, of Carter Circle, Boardman, received a summons charging her with driving under suspension after she had been pulled over on East Main Street.
Summons: A traffic stop on East Main Street resulted in a summons charging Nathaniel Austin Jr., 29, of Idora Avenue, Youngstown, with driving under suspension.
Aug. 11
Summons: Matthew McWilson, 27, of Sherwood Avenue, Youngstown, was pulled over on East Main Street, then charged with driving under suspension.
Citation: While dealing with a two-vehicle crash near Lisbon Road, police cited a 16-year-old Niles girl on a charge of failing to maintain assured clear distance.
More like this from vindy.com